Opinion: Djokovic's disqualification was unwarranted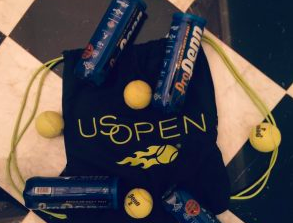 Ranked first of the Big Three and number one seed in the US Open, Novak Djokovic stood undefeated in the 2020 season with a mind-blowing 26-0 record. Having only dropped one set leading up to the fourth round, Djokovic was in a very comfortable position. With the absence of Roger Federer and Rafael Nadal, his victory was all but assured. However, with the swing of a racket, Djokovic's dream of winning another grand slam was shattered.
"This whole situation has left me really sad and empty," Djokovic said on Instagram.
Down 5-6 against Pablo Carreño Busta, Djokovic was walking to the benches for the changeover when he hit a ball at the wall of the court without looking, which accidentally hit a line judge in the neck. Looking at the footage, it's unclear whether the woman was acting or not. To those who don't play tennis, Djokovic may have looked like he was smacking the ball at the wall. In reality, he was simply hitting the ball back to the court for the ball boys to later retrieve and the ball wasn't traveling that fast.
To put things into perspective, Djokovic's average forehand can send a ball flying at about 80 mph. Looking at Djokovic's stroke, this shot would produce speeds at less than half of that. And yet, in the footage, the line judge is seen clutching her throat, falling to the ground holding the wall then dropping to two knees where she stayed for a few minutes.
Djokovic was disqualified and penalized with a $10,000 fine, $250,000 in prize money and denied all the ranking points that he'd accumulated from the tournament. This punishment was both excessive and unreasonable for two reasons.
First of all, Grand Slam rules state that: "Players shall not at any time physically abuse any official, opponent, spectator or other person within the precincts of the tournament site."
This means that the decision to disqualify Djokovic was under the premise that he'd physically "abused" the line judge. The ball that Djokovic hit was clearly unintentional and not hit very hard. To suggest that he physically abused the judge is a stretch in itself, but the penalty was far more excessive and unreasonable given the Grand Slam rules that:
"The referee, in consultation with the Grand Slam chief of supervisors may declare a default for either a single violation of this code."
This means that, at worst, following a meeting with a Grand Slam chief, the only punishment that Djokovic should have received was a disqualification. To strip him of his ranking points as well as fine him over a quarter of a million dollars was outrageous. It wasn't as if Djokovic had followed up the incident by criticizing the judge's decision. In fact the opposite couldn't be more true.
"I'm extremely sorry to have caused her such stress," Djokovic said. "So unintended. So wrong."
However, Djokovic didn't rise to the number one spot to let things like this set him back. While many are viewing this incident as a stain on his career, Djokovic has decided to use it to climb back up the tower of success.
"As for the disqualification, I need to go back within and work on my disappointment and turn this all into a lesson for my growth and evolution as a player and human being," Djokovic said.
Leave a Comment
Donate to Wayland Student Press
Your donation will support the student journalists of Wayland High School. Your contribution will allow us to purchase equipment, cover our annual website hosting costs and sponsor admission and traveling costs for the annual JEA journalism convention.
About the Contributor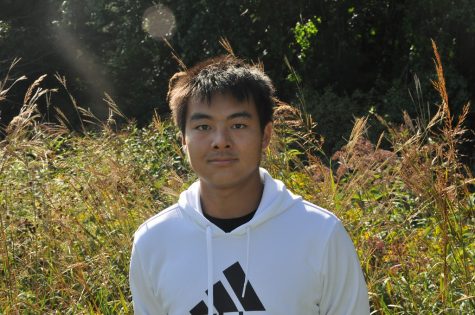 Jonathan Zhang, Managing Editor
Jonathan Zhang, Class of 2022, is a third year reporter and managing editor of WSPN. For the high school, he acts as the junior varsity coach and co-captain...