Fall II sports take advantage of extra training time
Due to the COVID-19 pandemic, schools across the country have had delays to start their sports seasons. At Wayland High School, all fall sports are allowed to practice, but not all teams have games. Games are scheduled for Fall II sports, which include football and girls volleyball, in February 2021.
Football and girls volleyball were considered high-risk sports in Massachusetts. The MIAA has created a fourth season in between the winter and spring seasons where these sports will play. With the push back of these sports, athletes have tried their best to stay positive in the circumstances they are dealing with.
"I've just told myself that we still get to play football, just in February and March," senior football captain Nick Dresens said. "When I think back to past seasons, the first things that come to mind are the games, rather than Caribou and summer practices. Having games is the most important part of having a season."
For a sport like football, having a longer preseason may be beneficial when it comes to new plays and formations. The extended time allows the team to work harder in practice to master these skills and have them engraved in the minds of players for game day.
"The season may have been moved back, but all that means for me and the guys is a longer preseason, to learn plays and formations," senior football captain Matt Morris said. "When game time comes in February, we will be all set and ready to go."
As a team captain, it is especially important during these times to make sure their players are staying motivated and focused on preparing for the upcoming season. These captains believe leading by example is one of the best ways to get players in the right mindset.
"First and foremost, I am making sure that people show up to the workouts," Dresens said. "Seeing all of the players and the coaches at workouts is really motivating. It shows that they are preparing for a season just as seriously as they would be any other year."
Since the season has been pushed back a few months, working out to stay fit and ready for the season is key to the success of the teams in February. With strict COVID-19 restrictions, teams have been coming up with new ways to workout in a safe manner.
"My coach and I have created a daily workout schedule so everyone does something every day," senior volleyball captain Mira Ireland said. "Working out and going to practice will help me and everyone get into really great shape."
During these practices and workout sessions, it's important to incorporate competition to increase the intensity and level of play.
"A lot of what we do at practice is between teams, so we create a friendly competition," Ireland said. "I have found it helps motivate people to work and play their hardest."
With practices for football and volleyball overlapping with winter sports, scheduling practices and finding times to workout for each sport could get a little tricky. However, many Wayland athletes are just happy to have the opportunity to play the sport they love.
"I'm not too worried, as a group we are very flexible," Morris said. "This was proven by last year with no home turf, different practice times, days and locations, but we as a team always change [it around to] whatever fits the best."
The strict guidelines that were set for each sport have not stopped the football and volleyball teams from coming up with new and clever ideas to keep players safe but to also get a feel of normalcy again. The volleyball team has split up into three cohorts: red, blue, and green. These people in each group are the only people you can play with.
"We do a lot of inner-teamwork, meaning passing, serve-receive, and hitting to build a bond between the setters and hitters," Ireland said. "Even though we have specific teams, each team plays against another almost every practice, this creates that friendly competition."
Although football and volleyball have not been informed about rule changes yet, the teams are required to wear masks. During practices, the players and coaches constantly sanitize their hands and maintain social distancing guidelines the best they can.
"I don't know what the rules are going to look like when we are actually allowed to play, but as of right now practicing includes social distancing, masks, and a lot of hand sanitizer use," Morris said. "Especially in football where the players are touching the same ball, it's critical to clean our hands."
This fall, the football team has practices two days a week as well as two-three workouts a week until the start of the season. Girls volleyball has practices on Monday and Wednesdays as well.
"We have been working out outside four days a week with weights from the weight room, alongside speed and agility training," Morris said. "Now that we have started actual practices, I couldn't be more excited to start going through the motions of some plays."
Leave a Comment
Donate to Wayland Student Press
Your donation will support the student journalists of Wayland High School. Your contribution will allow us to purchase equipment, cover our annual website hosting costs and sponsor admission and traveling costs for the annual JEA journalism convention.
About the Contributors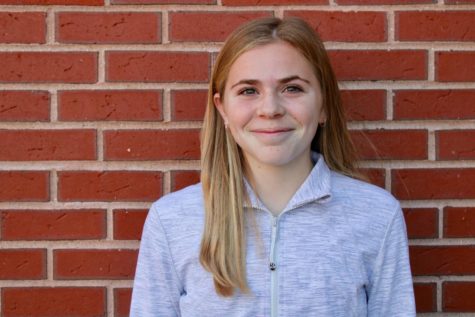 Lauren Medeiros, Multimedia Editor
Lauren Medeiros, Class of 2022, is a multimedia section editor for WSPN and a second year reporter for the publication. She plays for Wayland High Schools...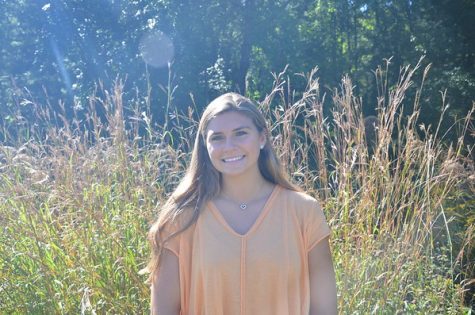 Sammy Johnson, Co-Sports Editor
Sammy Johnson, Class of 2022, is a 3rd year reporter and sports editor for WSPN. She plays soccer, basketball, and lacrosse for the high school. Outside...