From Zoom to the classroom: WHS opens its doors for the Special Education Dept.
The WHS building has been empty and without students for many months, but it's now welcoming back special education students for in-person learning.
Online learning has been challenging for some students and teachers alike. Some on both sides are finding it very demanding to sit through an 80-minute class because of the long hours spent staring at a screen. However, the WHS faculty has indeed acknowledged that the demands of an 80-minute class are detrimental to the education of students with learning disabilities. Thus, they have allowed students in the Special Education Department to return to in-person learning.
"[Students are allowed to come] during the remote period M-F when they need support on academic subjects," special education teacher Molly Edwards said. "We try to have longer support sessions on Wednesdays when regular education classes are not meeting."
The school has had to take many extra precautions to ensure that the program follows COVID-19 guidelines. For the safety of students, everyone in the building wears a mask and social distances.
"In-person learning involves strict protocols and can be complicated and sometimes stressful, but the benefits of having the students come into the building outweigh the disadvantages," special education teacher Diane Camozzi said. "It probably has been more complicated, but it has been worth it."
The school has worked hard to create a safe environment for these students, as it is important that families feel comfortable sending their children to school.
"I personally did not have concerns about COVID-19 that made me take additional time to decide whether to send my student for in-person learning," an anonymous parent said. "As a family we have been extremely careful with our outside contact and my student has had very limited exposure outside our home. We are fortunate that our student is healthy and not suffering from underlying conditions that may be complicated by [COVID-19]."
Overall, the in-person learning program has been praised by those involved. It could be incredibly difficult for someone, especially one with a learning disability, to sit in front of a screen for hours on end. Also, the remote learning setting could make it much more difficult for someone, especially one with a learning disability, to connect with their peers. This program has been a great solution for some students.
"My student is much better able to connect with a person rather than a screen," the anonymous parent said. "It gives him the opportunity to get up and move rather than being tethered to a screen all day, and it is a needed, sustained screen break–not simply a 10-15 minute break after an hour and 20 minutes."
That being said, in-person learning can still be difficult for these families. Transportation has not been provided by the school, which leaves it up to families to get their kids to school on time.
"As a parent, the partially in-person learning has not really helped me personally," the anonymous parent said. "Sure, there is a small period of time I no longer need to 'supervise' from the house, but there is no transportation provided, and the in-person time is extremely limited. I spend the bulk of [my] time driving my student to/from WHS."
Everybody's situation is different, and their comfort level with the coronavirus is too. Because of this, some families given the option of in-person learning declined the offer. Likewise, not all the teachers have come in to teach in-person.
"We do understand that not all teachers have the same circumstance, and we are extremely thankful for those teachers who are willing to subject themselves to risk, however limited, to meet in person – but we do understand those who have personal circumstances who do not allow it," the anonymous parent said. "We feel strongly that we all need to be patient with one another during this stressful time, and to be helpful and make arrangements when we can."
Leave a Comment
Donate to Wayland Student Press
Your donation will support the student journalists of Wayland High School. Your contribution will allow us to purchase equipment, cover our annual website hosting costs and sponsor admission and traveling costs for the annual JEA journalism convention.
About the Contributors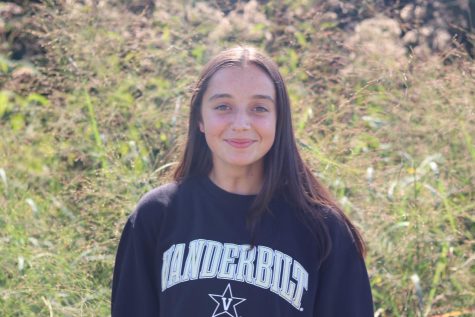 Jacqueline Cahaly, Co-Broadcast Editor
Jackie Cahaly, class of 2023, is a fourth year reporter, and second year co-broadcast editor for WSPN. She enjoys being part of the soccer, ski, and track...
Ellie Smith, Staff Reporter
Ellie Smith, Class of 2023, is a second year reporter for WSPN. She plays on Wayland High School's field hockey, swim, and lacrosse teams. Outside of school,...