Students demand change from school officials regarding virtual learning
Wayland students voice their concerns to Administration as they feel unheard
Following two weeks of remote learning, seniors Josh Schreiber and Michael Long sent an email regarding the current remote model and upcoming hybrid model of school to 14 recipients including School Committee members, selectmen and Wayland High School administration.
Before sending the email, Schreiber and Long posted a lengthy proposal on their class Facebook page, urging all of their peers to copy and paste the pre-written email to the same 14 recipients. Their proposal asked if students wanted to "take action and improve" their senior years, and it included a detailed list of issues they wanted to discuss.
The email was scheduled to be sent out at 12 p.m. on Saturday, Sept. 26. It included four main topics of interest, including the current "advisory" periods scheduled at the beginning of each school day, the current lunch period time frame, unhealthy side effects of excessive screen time and the desire to transition to the hybrid model sooner than the scheduled Oct. 19 date.
"It kind of just all boiled over," Schreiber said. "It's the type of thing where something bad keeps happening over and over again, and you hit a point where you just can't do it anymore."
Of the four major concerns, the decision made by the School Committee to begin the school year in a remote model was one of great shock to both Schreiber and Long. Besides being surprised by the decision, they expressed discomfort that the student body did not have a say.
"We looked like we were in pretty good shape to go hybrid, then they decided to play it too safe and go remote," Long said. "I was especially surprised because the students weren't part of that decision at all to go remote."
After speaking with what Schreiber and Long say were a handful of other students, the two boys wrote the email, first stating that they "appreciate all of [the] hard work and dedication to making this year possible." They continued to explain, however, that they felt their "voices have not been heard," and that they, along with the student body, cannot "thrive and learn effectively" in the current system.
"
They sent out a survey to the students, but it didn't actually address any of the real issues. They didn't give students anywhere for the students to voice their opinions or have a discussion."
— Josh Schreiber
In discussing the current advisory system—a five-minute period at the start of each school day, similar to a homeroom—Schreiber and Long wrote that advisories consist of "blank faces and muted mics," and add "zero value" to students' days.
"Nothing productive ever happens in the five-minute advisory," Schreiber said. "It's just not possible. If you want to actually have productive conversations, make it longer, but on Wednesdays."
In regards to the current lunch period, which currently runs from 11:40 a.m. to 12:10 p.m., Schreiber and Long wrote in the email that 30 minutes does not allow enough time for students to prepare and eat a full meal. Schreiber stresses that, especially for those who pick up a provided lunch from the school cafeteria, 30 minutes is not nearly enough time.
Similarly, Long feels that he hasn't been eating as nutritiously as during the normal school year, nor does he have enough time to finish an entire meal. The two claimed that the 30-minute lunch period ultimately leads to "malnourished and unhealthy students," which "diminishes [their] ability to learn."
The next topic in the email was the effects of excessive screen time. Currently, WHS students attend four 80-minute classes per day, totaling over five hours of screen time per day. Once homework and student-teacher meetings are considered, students can spend over 20 hours per week in front of their laptops. Many students have expressed this concern, leading Schreiber and Long to write that the remainder of the remote model seems "unbearable."
Finally, in regards to the overall effectiveness of the current remote model, the two believe that students are not learning as much as they normally do, and many students feel a lack of motivation to complete work. They also mentioned Advanced Placement classes, which the two believe that in the remote model, are "no longer challenging [nor] stimulating."
"
On the first day, I was ready to see [remote learning] out and see if I'll adjust to it or persevere through it. Instead of it becoming easier, it's more apparent that it's not going to be a good system to go more than a month with."
— Michael Long
After having spent much of the emailing laying out their critiques of the current remote model, the two expressed their desire to have an open conversation with the administration and School Committee in order to discuss the issues at hand.
"After seeing and compiling this data that clearly points towards hybrid as a fully plausible and the most favorable option," Schreiber and Long wrote in the email, "we ask for an explanation of why we have to struggle through these next few weeks of remote learning before we can make the shift to hybrid."
This email quickly spread throughout town, as Schreiber and Long posted the same message on the class of 2022's and class of 2023's Facebook page, as well as the "Wayland Community Forum" Facebook page consisting of over 3,000 members. The post received over 225 responses in the Community Forum, ranging from eager encouragement to complete disagreement.
"I'm so thrilled to see you guys taking this on," one comment read. "Kids are going a great job, [so] it would be nice for the community to give this thing a fighting chance to succeed."
While some comments expressed agreement and encouragement, some others took a more cautious approach.
"Everyone knows the dangers of screen time, of social isolation and of bad posture," one Wayland resident commented. "You stated your objections wonderfully, but they are not new objections… Keep up the debate… Remember that no option is good, and that this fact isn't the fault of someone who disagrees with you."
Schreiber and Long replied to many of the comments on the post but were most eagerly awaiting a response from the School Committee and WHS administration. During the Sept. 30 School Committee meeting, Chairwoman Jeanne Downs briefly addressed the roughly 30 emails she received that weekend.
"I just wanted to acknowledge the high school students: I love that you're civically engaged and that you feel comfortable reaching out to us and letting us know how you're feeling and what's going on," Downs said. "Thank you to the high school students for expressing your thoughts."
Principal Allyson Mizoguchi, along with assistant principals Sean Gass and Laura Cole, also responded to the boys' email, expressing both empathy and reassurance regarding the concerns. They wrote that the boys' concerns about the five-minute advisory meetings and 30-minute lunch periods are "well taken," and administration and the School Committee are working diligently to prepare for the next stage of school.
"You will soon learn about our safety procedures at WHS such as one-way hallways and entry and exit points, cleaning protocols, hygiene practices and of course mask-wearing and social distancing," they wrote in response to Schreiber and Long. "Because keeping our schools open relies on everyone working together, we are particularly heartened to read in your letter your utmost desire to be in school."
Leave a Comment
Donate to Wayland Student Press
Your donation will support the student journalists of Wayland High School. Your contribution will allow us to purchase equipment, cover our annual website hosting costs and sponsor admission and traveling costs for the annual JEA journalism convention.
About the Contributors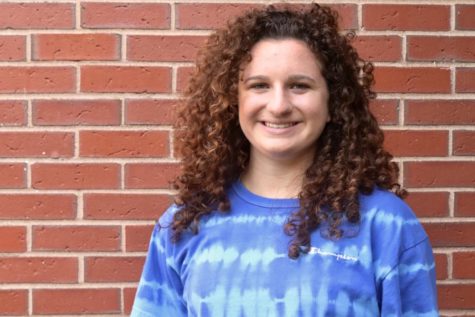 Caterina Tomassini, Managing Editor
Caterina Tomassini, class of 2021, is a fourth year journalism student and is the managing editor this year. Outside of journalism, Tomassini plays club...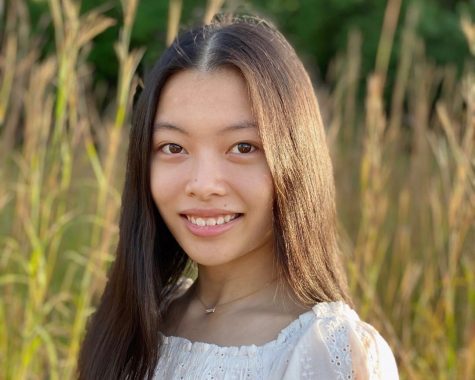 Elizabeth Zhong, Graphic Designer
Elizabeth Zhong, Class of 2021, is this year's graphic designer for WSPN. She is the president of Student Council, co-President of the Tri-M Music Honor...