Fall Fun: 10 activities to celebrate Autumn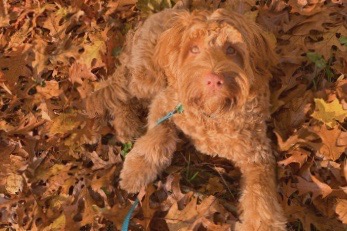 The crisp wind stings your face as you wander through the woods completely surrounded by the warm and welcoming colors of the changing trees. It is peaceful where you stand, the only sounds coming from the woodland creatures who have come out for a peek. As you take a step forward and hear the crunching of fallen leaves, you look up to admire the beauty and serenity that comes with autumn. If you want to know how to make the most of this well-loved and matchless season, keep reading for some fun fall activities!
Go apple picking:
As apples approach their optimum ripeness, it is time to get your share of the sweet and delicious fruit. Instead of purchasing it at any grocery store, picking your own apples can make for a fun and exciting day. Bring your friends and family to an apple orchard near you, where you get to select your own apples to bring home and enjoy. And while you are there, don't forget to pick up some apple cider and freshly made donuts!
Bake a fall treat:
While baking can be done year-round, it is especially delectable to do so in the fall. With all the mouthwatering flavors and spices of the season, you can bake your favorite autumn recipes from apple and pumpkin pies to maple and cinnamon cookies or even bars! Not only do you get to eat these delicious treats, but your kitchen will also be filled with the euphorically sweet smell of fall.
Go for a hayride:
Hayrides are the perfect way for you to sit back and relax while enjoying the rural views of fall on the farm. The wagon is traditionally loaded with bales of hay for seating and pulled by a tractor that takes you for a calm and peaceful ride. If you go at night, however, you may be in for a scare as haunted hayrides often involve anything from zombies to spooky scarecrows.
Host a potluck:
If you are looking to share your favorite Thanksgiving dishes with others, hosting a potluck is the way to go! Everyone can participate by cooking their special recipes and bring their delicious foods to the feast. From turkey and stuffing to mashed potatoes and pecan pie, it is very hard to pass up the chance to eat well in the company of others. You can hold it outdoors with music, and it will be a ton of fun!
Play football:
Now that the weather is perfect for football (not too hot and not too cold), it's time to get active and involved in the game! Gather your family and friends for some amicable competition that will get you all out of the house and on the field. This is a great way to spend time with your loved ones as it can lead to bonding as well as tons of fun.
Visit a pumpkin patch:
We all know that pumpkins are a huge staple of the fall season, so what better way to be festive than to get one for yourself. Make your way down to your local pumpkin patch where you will find an extensive field with a huge selection of pumpkins. Once you have chosen your pumpkin and brought it home, there are endless ways for you to utilize it from decoration to consumption. And depending on where you go, you might even get lost in a corn maze!
Carve a pumpkin:
As Halloween grows closer, it's time to decorate and prepare for the spooky season. Pumpkin carving is an enjoyable activity that you can do with your friends, regardless of your artistic talent. You can carve your pumpkin into the classic Jack O' Lantern or create a completely different design. It is always tons of fun in spite of the results, and you can even roast the pumpkin seeds afterward for a delicious snack.
Go on a hike:
The fall season leafs (pun intended) New England with a glorious, postcard-like landscape of vibrantly colored trees and leaves scattered across the land in the midst of cloudy grey skies. It is the perfect time of year to go hiking along a trail through the woods or even up a mountain where you can enjoy the beautiful scenery while getting exercise. You can bring somebody along on your hike or trek alone, but no matter your company, you will end up with rosy cheeks and a greater appreciation for nature.
Watch Halloween movies:
As the harsh winds blow outside the house, you can keep warm and turn on your favorite Halloween movie. Grab yourself a bowl of kettle corn and a steaming hot cup of cider while you snuggle under the cozy blankets with your loved ones. From 'It's the Great Pumpkin, Charlie Brown' to 'Scream,' it is never too early to get into the spirit of Halloween! Just be ready to jump in your seat, and hold on tight to your mug before you let the frightening film begin.
Burn a fall candle:
The season is not complete without the mouthwatering and inviting scents of fall. From the classics like pumpkin spice and apple cider to cinnamon, cranberry and caramel varieties, you can pick your favorite candle to light! The smell throughout your house will fill you with much-needed happiness and nostalgia.
About the Contributor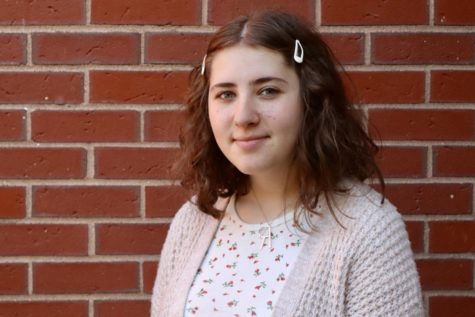 Rebeca Kamens-Gil, Staff Reporter
Rebeca Kamens-Gil, class of 2023, is a second year reporter for WSPN. She enjoys shopping, travelling, spending time with friends, and eating guacamole....