Politipress: While you're at it, vote yes on Question 2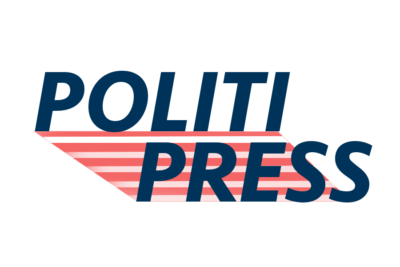 You might have heard about the primary election this summer between Ed Markey and Joe Kennedy III for the Democratic nomination for U.S. Senate in Massachusetts. What you might not have heard of was the race to fill Kennedy's vacated seat in the House of Representatives. If, however, you want to understand why the Massachusetts Ranked-Choice Voting Initiative (also known as Question 2) will be on the ballot this November, it's definitely the place to start.
Nine candidates were on the ballot on Sept. 1 in the Massachusetts U.S. House District 4 Democratic Primary, and while they were largely in agreement on some issues, there were clear differences among them on others. For instance, while Harvard epidemiologist Natalia Linos was a supporter of Medicare for All, City Year founder Alan Khazei instead promoted a public option that would allow anyone who wants government health insurance to have it.
The race was incredibly close and it wasn't until days after the election that a clear victor was announced. It was Jake Auchincloss, a Newton city councilor, a self-described "Obama-Baker" Democrat, and formerly registered Republican. Auchincloss came under heavy fire in the weeks leading up to Sept. 1 for controversies surrounding social media posts that seemed to exonerate burning the Quran and comparisons between the Confederate flag and the gay pride flag during a 2016 incident involving Newton students. He apologized for his actions prior to the election.
But this article isn't about bashing Auchincloss' policies or background, it's about the election itself. Auchincloss, agreed by many to be the most moderate candidate in the field, needed a plurality to win the primary, as with almost all U.S. elections. With nine candidates running, however, that meant Auchincloss was able to win with 22.4% of the vote. The candidate in second place was Brooklin Select Board member Jesse Mermell, who was generally agreed upon as much more progressive than Auchincloss. She garnered 21.1% of the electorate and likely fell behind because of other progressives in the field who siphoned away votes.
This is not democracy: it's a joke. There should under no circumstances be a system where a candidate who less than a quarter of people supported gets elected. Yet, this is the system that we have implemented in the United States, and it has resulted in race after race like this one. If we are to prevent situations like this from continuing to arise, we need to replace it.
That's where Question 2 comes in. If it passes, Massachusetts will become the second state after Maine to implement ranked-choice voting in both primary and general elections for nearly every state and federal office. Several losing candidates from the MA-04 race are urging voters to make it happen, including Mermell, and with good reason; it's the only way to make sure that what happened this September never happens again.
If Question 2 succeeds, then during the 2022 elections, your ballot will look very different. Instead of choosing one of the candidates, you will be asked to rank them from best to worst. Then, if a candidate receives a majority, meaning 50% or more of first-choice votes, they will be declared the winner. If not, the candidate with the least number of first-choice votes will be eliminated from the pool, and their votes will go to the candidates their supporters selected as their second choice. This process will continue until a candidate achieves a majority.
Let's imagine how this would have played out in the MA-04 race. Voters who had chosen one of the less popular progressive candidates, such as Linos, would have had their votes go to their second choice, probably another progressive like Mermell. Given the results of the election, it is highly likely that such a progressive would have won the nomination rather than Auchincloss if this system had been in place.
Another strong argument for ranked-choice voting is that it could make election rhetoric far less divisive. Candidates with similar platforms, looking to be the second or third choices of their opponents' supporters, would have to appeal to each other's bases in order to win elections. That would mean more coalition-building and less nasty personal attacks.
Now, the ranked-choice system is not perfect. Since voters are allowed to leave spots blank if they really don't like or don't know a candidate, those who strongly support only one candidate could leave the rest of the ballot blank and become effectively useless if their choice doesn't win a majority. But as long as our current system makes it possible for someone so thoroughly disliked by so many voters to win, democracy is under threat. We have to start somewhere.
The 2020 presidential election is likely to be the most consequential in American history, and voter turnout is expected to be record-shattering. If you're reading this and of voting age, I'd be willing to bet money that you're submitting a ballot on Nov. 3. So while you're at it, why not check "yes" on Question 2. Let's make our elections truly representative.
Leave a Comment
Donate to Wayland Student Press
Your donation will support the student journalists of Wayland High School. Your contribution will allow us to purchase equipment, cover our annual website hosting costs and sponsor admission and traveling costs for the annual JEA journalism convention.
About the Contributor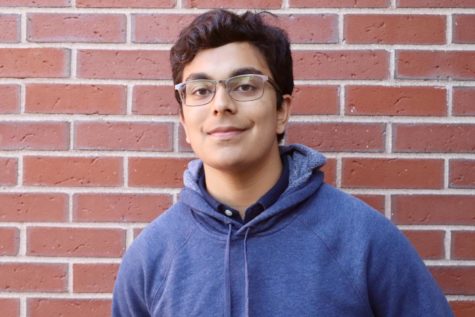 Atharva Weling, Opinion Editor
Atharva Weling, Class of 2021, is the opinions editor for WSPN in his second year on the staff. He runs cross-country and skis for Wayland and serves as...