Opinion: Voting is the most patriotic way to express your rights as an American
When my alarm went off on Tuesday morning, I had no problem rolling out of bed because I knew that today was going to be a special day: Election Day 2020. Not only was it going to be my first time voting, but I would also have the privilege of working the polls at Wayland Middle School for my AP Government and Politics class.
Working the polls is an experience that I will never forget. I showed up at 6:30 a.m. with all the other volunteers, and we were all sworn in as election officials by the town warden. Our role at the polls was to count mail-in ballots and feed them into the tabulator. I felt like I was making a massive contribution to the process by counting the never-ending stream of mail-in ballots. As the process continued over the hours, and people continued to pour into WMS, the tension in the room was visible. Although Massachusetts is a predominantly Democratic state, elections are tense, and people get anxious. While there was no unrest at the middle school voting site, it was a quiet room all morning.
This election was also the first one that I was eligible to vote in. I will always remember this election because of how historically significant of an election it was – one of the most contested elections in history. Generations from now, history textbooks will be filled with lessons about the election of 2020, and I am simply grateful that I was able to be a part of it.
As I walked up to the desk to check-in and receive my blank ballot, my heart was racing. This was obviously new territory for me, so I had no idea what to expect. Walking from the check-in desk over to the blocked off space where I would actually vote, it all hit me. I was contributing to one of the most democratic, patriotic processes in the world. We have seen in recent years how people take our democracy for granted. We don't live in a country where elections are predetermined, or where our lives are at risk if we vote "the wrong way." Physically filling in the bubbles of my ballot was way more powerful than it may have seemed. There was a sense of liberty and privilege that was resonated within me as I was filled in each bubble of my ballot. This is a process that I have seen my parents carry out for my whole life and being able to actually do it myself was really empowering.
One of the most powerful moments of the whole morning for me was putting my ballot through the tabulator, solidifying my vote, and my democratic liberty; never have I felt more proud to be American. My biggest takeaway from this whole process was that you don't know how thrilling and moving the voting process is until you actually do it.
It doesn't matter if you cast your vote for Donald Trump, Joe Biden, a third-party candidate or even if you wrote someone in; your vote matters. Voting is a right in this country.
Leave a Comment
Donate to Wayland Student Press
Your donation will support the student journalists of Wayland High School. Your contribution will allow us to purchase equipment, cover our annual website hosting costs and sponsor admission and traveling costs for the annual JEA journalism convention.
About the Contributors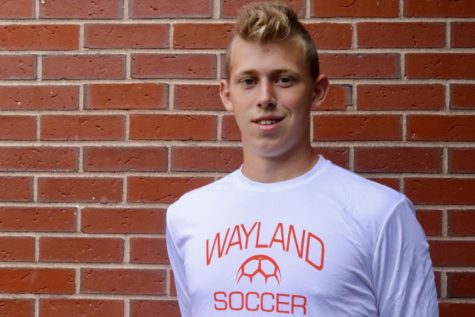 Max Brande, Staff Reporter
Max Brande, Class of 2021, is a third year reporter for WSPN. He plays Soccer and Hockey for the school, along with club soccer outside of school. Outside...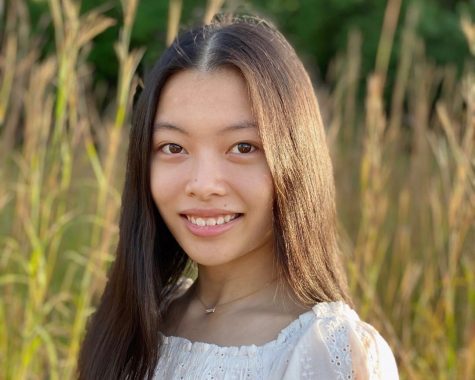 Elizabeth Zhong, Graphic Designer
Elizabeth Zhong, Class of 2021, is this year's graphic designer for WSPN. She is the president of Student Council, co-President of the Tri-M Music Honor...