Winter athletes react to upcoming season results
As the fall season comes to a close for WHS athletes, coaches and participants of winter sports await and react to the arrival of news regarding the status of their seasons. The MIAA recently came out with new regulations saying that winter sports cannot start tryouts or practices until Dec. 14 with games expected to start after Jan. 1.
"For now we are only allowed to have optional training sessions outside and have masks on at all times," girls varsity basketball player junior Sarah Alizadeh said. "I was really excited when I found out sports were permitted. It's something kinda normal to look forward to in these crazy un-normal times."
Along with the few teams that have been granted their season, winter track awaits the arrival of the decision to take place while the possibility of what the season may look like is still being discussed.
"What may happen is that we have practices without doing meets," senior member of the girls track team Ella L'Esperance said. "Meets are typically hundreds of people packed into a tiny indoor track arena, and I don't feel like that would be safe, but I'm hoping we can harbor some sort of competition between DCL towns."
As doubts of the upcoming season taking place subsides and the excitement takes over, returners get ready for this unprecedented season.
"I feel really excited," senior boys hockey captain Joe Tardif said. "There is a pre-season buzz going around the team. [Optional training sessions] are starting, and people are all individually getting ready as their fall sports [are ending]."
Although many players are satisfied with the unexpected outcome of approved winter sports, the concerns rise within the players due to the altering COVID-19 modifications that have been put in place to multiple sports already.
"I would say just keeping people healthy and keeping us in school is a concern I have," L'Esperance said. "I think sports play a really important role in social development and I know I would be sad to not see my teammates, but obviously, health comes first right now."
In addition to health concerns, the fear of an abrupt ending to their winter season because of COVID-19 adds on to these athletes' stress moving forward.
"I'm worried the season will get cut short because COVID-19 is supposed to get worse in the winter," Alizadeh said. "I'm also concerned that a player in another town could get covid and spread it to our team."
To distract these athletes from endless negative possibilities, these athletes believe optional training sessions and leadership within the returning players play a key role in keeping the energy high.
"We have had captains practices run by [Will] Carr and me," Tardif said. "Ice time is very hard to come by and we are trying to get the team into shape before we start practicing. All of our returning players are doing a great job at coming to skate and setting a good example for the younger players."
As the winter months are quickly approaching in our calendars, many winter athletes prepare for what unknown capabilities their 2020 season brings them and many are doing as much as they can, for now, to prepare for what's to come.
About the Writer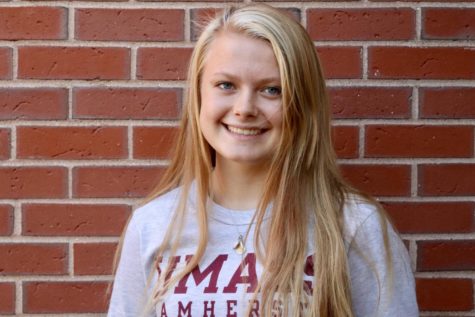 Kaitlyn Mabe, Staff Reporter
Kaitlyn Mabe, Class of 2022, is a second year reporter for WSPN. She spends her time playing lacrosse and will be running track for the Wayland teams....