From one season to the next: student-athletes transition to winter sports
Amidst COVID-19, some fall sports such as soccer, field hockey and cross country were able to have a season with implemented precautions. Other sports like football and volleyball have to wait until their Fall-II season in March to play games. With the fall sports season officially over, student-athletes at Wayland High School often train for the upcoming sports season or focus on academics.
Before the fall season began, athletes and coaches were informed of the new "COVID-19 rules" that would affect how the sport is played. Wearing a mask was mandatory for every sport and although athletes were worried about breathing in them, many believe it became much easier with time.
"I think the COVID-19 rules sounded much worse on paper than they were in reality," junior Andrew Zhao said. "They weren't very difficult to adapt to, but there definitely was a learning curve over the course of a few games and practices."
With the impending winter sports season on many student-athletes' minds, some are eager to jump right back into sports that they have not played in a long time.
"I'm going to dive right into cross country ski training again," senior Tali Wong said. "Skiing is a sport that I train for all year except during the soccer season, so I can't get back into it soon enough."
Nordic skiing is one of the few sports that are easy to be socially distant. During the races, the course can be wide and the skiers are spread out during the race, depending on their times.
"Now that our soccer season has come to a close, I will be focusing mainly on conditioning for the cross country ski team at the high school," Zhao said. "We mainly train by going on long-distance runs that should be possible with masks on. When we get on the snow, we should be able to distance ourselves pretty well."
Just like Nordic skiing, one fall sport that could distance easily was cross country running. At the meets, each racer started at different times, and their times were calculated at the end to see who won.
"When we ran races, it was only against one team and we started with one person from the other team," senior Maleeha Javed said. "Two people would start every 40 seconds in order to avoid people running close to each other. It was a completely new experience because we usually would just start with everybody all at once, but I am glad we were able to do it."
During the one to two months between the different sports seasons, many athletes who do track, basketball, skiing and wrestling stay fit by going on runs, participating in club teams and spending time at the gym.
"For me, going from cross country running to indoor track, it is important I keep my stamina up," Javed said. "I intend to keep in shape by going on long runs outdoors when possible or on a treadmill."
The athletes that train on club teams as well may have a busier schedule during the offseason regarding the amount of time spent training.
"I'm on a club ski team called Eastern Mass Nordic and we train pretty much all year, and I race with them in the winter," Wong said. "The dry land training for skiing is mostly running, technique drills and strength training. There's also this thing called roller skiing which is somewhat like rollerblading that we do in the offseason."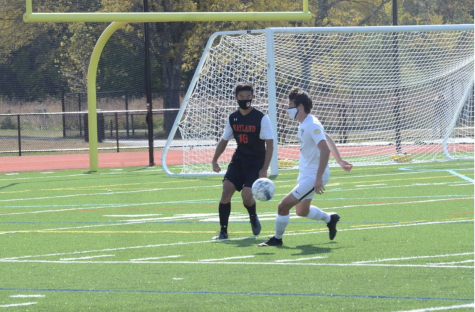 Although a big focus during the offseason is preparing for the upcoming season, many student-athletes are focused on academics a great deal as well. For many seniors, they are focusing on grades and applying to colleges while also preparing for their next sport.
"I definitely think now that fall sports have ended, besides running I am going to keep working on college applications and focus more of my time studying," Javed said.
Leave a Comment
Donate to Wayland Student Press
Your donation will support the student journalists of Wayland High School. Your contribution will allow us to purchase equipment, cover our annual website hosting costs and sponsor admission and traveling costs for the annual JEA journalism convention.
About the Contributor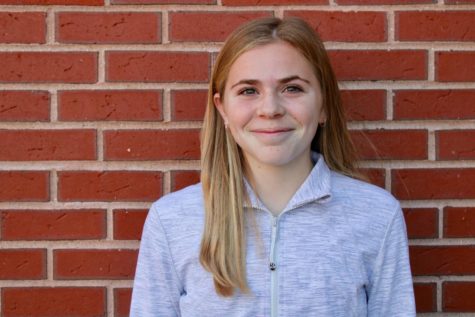 Lauren Medeiros, Multimedia Editor
Lauren Medeiros, Class of 2022, is a multimedia section editor for WSPN and a second year reporter for the publication. She plays for Wayland High Schools...