25 Day Holiday Countdown! Day 13: Top 8 DIY Holiday Gifts
1) Snow Globes – With some water, glitter, glue and jars, you can quickly make a homemade festive gift for your loved ones. In addition to the needed materials, adding an element of your own to be the figure placed inside your snow globe makes this holiday gift both artistic and memorable.
2) Fabric Covered Holiday Ornaments – After cutting wood into snowflakes, stars or anything else festive, you can attach a string and turn it into the perfect tree ornament. You can keep it simple, or cover the wood with your choice of wrapping paper or fabric. This adds a fun pop of color to your creation and turns this DIY Christmas gift into the perfect addition to your tree!
3) Bubble Bath Gift Box – Go out to your local mall and pick out your favorite soap, bubble bath, bath salts and chocolate bar. Put these items into a festive box and treat a loved one to a calming luxury spa day from the comfort of home.
4) Socks – Grab your favorite pair of generic, comfy, everyday socks and buy some fabric letters from your local art store. After acquiring these two simple materials, take an iron and put phrases at the bottom of these socks!
5) Homemade jewelry – There are so many ways to make jewelry, like rings or earrings, at home. Sculpey is an oven-baked clay that can be bought at any art store. Another art supply, gage wire, can be turned into rings. If you head to any art store and buy 20 gauge wire, Sculpey and some beads or charms, you can learn how to make jewelry through Youtube tutorials.
6) Candles – Candles are a super fun gift. All you should need to make these are wax, essential oils or something to add scent, a jar to pour the wax in and a candlewick.
7) Sugar scrub – Sugar scrub is a great DIY gift that requires few ingredients and is easy to make. All you need is about ½ cup of coconut oil and ¼ cup of sugar. If you want, you can add essential oils, citrus zest or a teaspoon of Vitamin E oil.
8) Jewelry/key trays – This is a great gift because just about everyone can use it! The best materials for this craft are air-dry clay or Sculpey. If you use air-dry clay, just shape the clay into a tray shape and let it dry. Once it's dry, you can paint it and personalize it. If you use Sculpey, shape it into a tray that you like and then put it in a 275-degree oven for about 15 minutes. Periodically check on it every five minutes because the cooking time can vary based on the thickness of your tray.
About the Contributors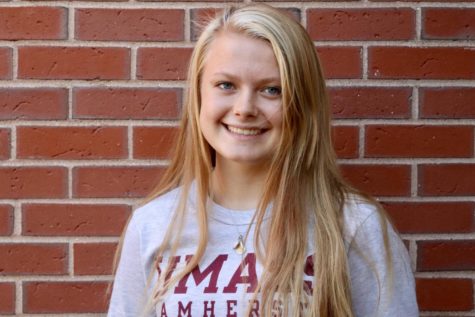 Kaitlyn Mabe, Staff Reporter
Kaitlyn Mabe, Class of 2022, is a second year reporter for WSPN. She spends her time playing lacrosse and will be running track for the Wayland teams....