Movie Review: "If Anything Happens I Love You"
The short film "If Anything Happens I Love You" is a concise, intriguing and impactful film that takes you on a journey of heartache.
The Netflix original short film delivers thoughtful insight into the lives of a family affected by gun violence in just a 12-minute animation. We are introduced to two parents who are grieving the loss of their daughter after a school shooting, which is in turn affecting their marriage. Throughout the film, the memories of their daughter allow them to grow closer, and the events that led to this tragedy are slowly unveiled to the viewer. Guides that could be interpreted as omniscient spirits or souls provide a deeper look into the emotions of the characters or the true meanings behind different aspects of their grief.
The film was written and directed by Will McCormack and Michael Govier, and the artwork was created by Youngran Nho. It was released on Nov. 20. After its release, it was No. 2 in a list of trending content on Netflix worldwide. It reached number one in 14 countries and has been in the top 10 movies list on Netflix in 67 countries.
The movie was intended to convey vulnerability and give a different perspective on the impact that gun violence has on its victims. The animation art was done with watercolor on paper to make the film feel "raw" and "unfinished." The mainly black and white color scheme was done intentionally to mimic the "emptiness that fills [the] grieving parents."
"If Anything Happens I Love You" is an emotional and informative piece that changed my perspective on the world. The use of spirit guides was a choice that left an impression on me as it allowed a deeper understanding of feelings that could not be expressed fully by other means. The music was another aspect that drove home the themes of tragedy and recovery in the film. The reverse chronological order of events also articulated the message of the story. As a viewer, it was extremely effective, because it provided a lot of intrigue in trying to piece together the storyline. It also illustrated how such a seemingly small moment creates such a drastic disturbance and lasting pain in its aftermath. By displaying this emotion of lasting pain first, it allowed the pain to exist as a larger than life being, present throughout the film. All these careful details together demonstrated how parents feel the all-consuming sadness of losing a child.
With its bold storytelling and punch of raw intensity, this film definitely deserves a 9/10 from me. I recommend it to those who are looking for an emotional take on the problems we are facing today. However, keep in mind that it may not be for the faint of heart.
Leave a Comment
Donate to Wayland Student Press
Your donation will support the student journalists of Wayland High School. Your contribution will allow us to purchase equipment, cover our annual website hosting costs and sponsor admission and traveling costs for the annual JEA journalism convention.
About the Contributor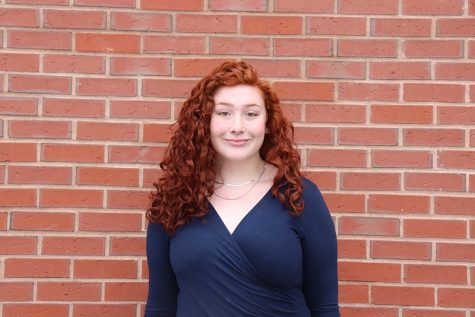 Bryn Curtin, Staff Reporter
Bryn Curtin, Class of 2023, is a first year reporter for WSPN. She plays for the high school's field hockey and softball teams. Outside of school, she...