BREAKING NEWS: All classes to be conducted remotely on Thursday, Dec. 18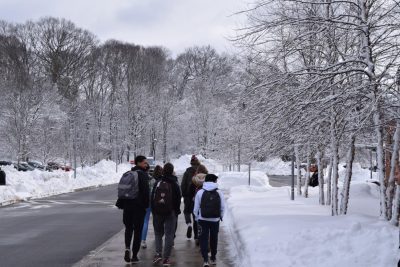 Because there is a large snow storm on its way, Superintendent Arthur Unobskey made the decision to pivot to remote learning for all students on Thursday, Dec. 17.
"The roads will likely not be passable and the parking lots will need ongoing attention throughout the day so school buildings will be closed," Unobskey wrote in a letter to families and faculty on Wednesday night. "After-school activities are also canceled."
If the storm prompts many power outages, remote school may be canceled as well.
"If there are significant power outages and remote school is canceled as well, I will notify you by 5:00 a.m," Unobskey said. "Unless you hear from me at that time, we will pivot to remote tomorrow."
Wayland High School Principal Allyson Mizoguchi sent an email to students clarifying that attendance will still be taken, so students are expected to attend their online classes.
There will be no alterations to a typical Thursday schedule, so periods 1, 3, 5 and 7 will meet.