25 Day Holiday Countdown! Day 19: Stocking Stuffers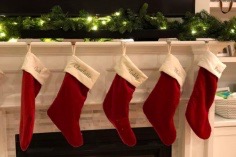 With Christmas just around the corner, those who celebrate are enjoying the festivities of the holiday season and are getting ready for the big day. For many people, stockings are the first thing people open on Christmas morning. Take a look at what WHS students might want in their stockings this year!
Gift cards:
If your friends or family like shopping, gift cards are the perfect gift to get! They allow the recipient to choose whatever items their heart desires from the store of your choice.
Phone cases:
Phones are always in people's hands and having a great case is the perfect way to personalize them. There are many different phone case colors and patterns to choose from.
Earbuds:
Whether they're used for running, online school or other activities, earbuds are the perfect stocking stuffer. Prices may vary depending on the quality of the headphones.
Mini-games:
Mini-games are perfect for traveling and on-the-go fun. Choose any game and play with friends or family!
Candles:
With snow covering the ground outside and hot chocolate in your hand, the only thing that could make the day more relaxing is the scent of a burning candle. The great thing about candles is their versatility; they can be small or large, and the scent is your choice.
Masks:
This year, masks have become very important and popular in the fashion world. With the uncertainty of when the pandemic will end, this Christmas is the perfect time to give the gift of a mask to your loved ones.
Stickers:
Stickers are the perfect way to decorate a plain surface or give a little bit of color to a computer case. They usually come in themed packs, so you can cater the gift to the personality of its recipient.
Hats or gloves:
With the recent snow and cold weather, WHS students are looking forward to the possibility of getting new winter gear in their stockings. Hats and gloves are key to keeping warm in New England winter weather!
Reusable straws:
Reusable straws are a step in the right direction towards being eco-friendly! These are the perfect gifts for any environmentally conscious friends.
Portable charger:
Being out and having your phone run out of battery is the last thing that anybody wants. Portable chargers prevent this dilemma. They are small and easy to take on-the-go! Portable chargers would also be the perfect gift for any friends or family that frequently forget to charge their phone.
About the Contributor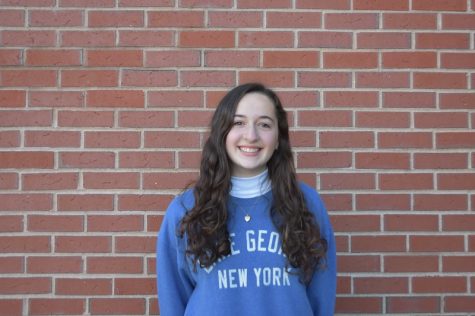 Jessie Feist, Staff Reporter
Jessie Feist, Class of 2023, is a first year reporter for WSPN. She plays for the high school's field hockey and lacrosse teams. Outside of school, she...