Club athletes reflect on their past season with new COVID-19 restrictions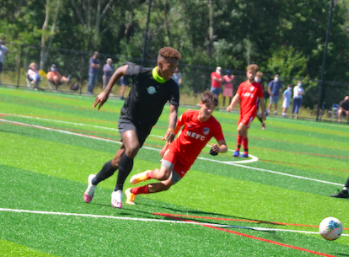 Finishing their summer and fall club seasons, many club athletes are reflecting on their eligibility to play their sports, dodging the COVID-19 obstacles that come with being an athlete in these times.
With COVID-19 restricting the majority of normalcy for everyone in the world, athletes in Wayland and the surrounding towns deal with the slow comeback of their sports.
Most club athletes, aside from high school athletes, earned the luxury of playing their sport this summer and fall season, following strict COVID-19 guidelines to play. Willing to follow whatever protocols necessary, these athletes reflect on their lucky opportunities to jump back into their game.
"I play club lacrosse for 3D New England," sophomore Riley Leichliter said. "Our club follows COVID-19 restrictions because we aren't allowed to play at tournaments in red states, or travel to another state because of travel bans."
Before the COVID-19 outbreak, club athletes participated in intense training weeks on end, but due to the outbreak, they were forced to nothing in a matter of weeks. Athletics being a backbone to who they are, these players are grateful for whatever time they can get.
"I dive at a club called Zap," freshman Maggie Clifford said "We practice at Atkinson's pool in Sudbury six days a week in the summer and four days a week during the fall. I'm happy I still get to dive and I don't mind the restrictions too much."
These players rely on tournaments and games together to progress their skill in the sport, and eventually, to hopefully land their spot on a college roster. Cancellations of these important events put a quick hold on the recruiting process, making a hard process even harder.
"[COVID-19] affected recruiting tournaments [that were supposed to take place] in Florida, Maryland and California," Leichliter said. "Practices are normal but during games and tournaments we had to wear masks and sometimes could only play the same team over and over again due to contact-tracing, if need be."
For junior boys soccer player Daniel Bede, he feels his sport has no been affected too much, other than the use of masks. However, he has seen the effects of not being able to connect as closely with his teammates and get to know them better off the field.
"I play club soccer for FC Stars ECNL," Bede said. "[COVID-19] has restricted our playing ability as a team because we haven't gotten enough time to play with each other and mold as a team. Thankfully, it hasn't stumped too much of my progress because I am still able to play about six times a week."
With their club season still being allowed, these players make up for their lost playing time due to the initial quarantine. With intense ambition and a mind full of eagerness to get back to normal, these players shine when they can in hopes of their sport returning to normal competition.
"I am very happy that we still got our club season because I love my team and I would miss playing with them a lot if we didn't have our season," Leichliter said.
About the Contributor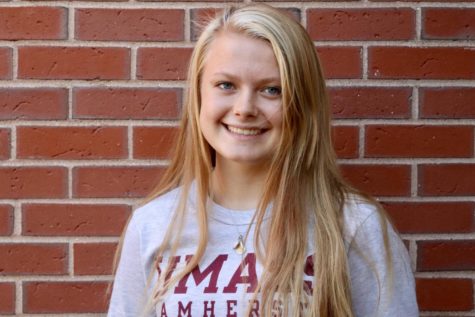 Kaitlyn Mabe, Staff Reporter
Kaitlyn Mabe, Class of 2022, is a second year reporter for WSPN. She spends her time playing lacrosse and will be running track for the Wayland teams....