Fashionistas of the Month, December: Charlotte Richter and Michael Vanaria
Fashionistas of the Month: December Edition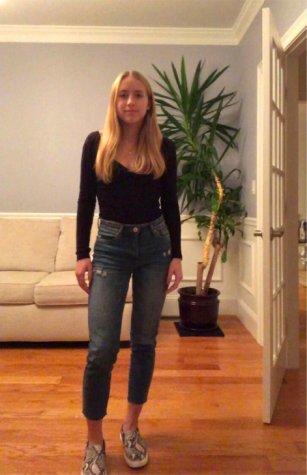 Name: Charlotte Richter
Grade: Sophomore
Favorite store: "My favorite store is Nordstrom or Zara because they both have lots of clothes and basics that I really like."
Online shopping or in-store: "Usually, I like going to the store because clothes look different in person than in the pictures online, but I don't like crowded places or stores, so it depends."
Fashion Icon: "I have a lot, but mostly Kendall Jenner and Rachel Greene from "Friends"."
Outfit: "I would probably wear this outfit to dinner with my friends. My shirt is from Urban Outfitters, my jeans are from Nordstrom, and my shoes are from Steve Madden."
Favorite season: "My favorite season to dress for is summer because I like sundresses and skirts, but I also like winter and fall because I like wearing cute coats and other winter accessories."
Design time: "I usually just pick my outfit out when I get dressed, but I also always have ideas for outfits in my head."
Favorite article of clothing: "My favorite article of clothing is probably jeans because they are easy to pair with different tops, and there are lots of different styles to pick from. I also like jewelry because it can make your outfit a lot better."
Style in one word: "Simple, because I usually wear outfits that are easy to pick out and not too busy and complicated."
Advice for the fashion-challenged: "My advice is to find inspiration for fashion that you like from different people, and you can kind of base your own style off of theirs."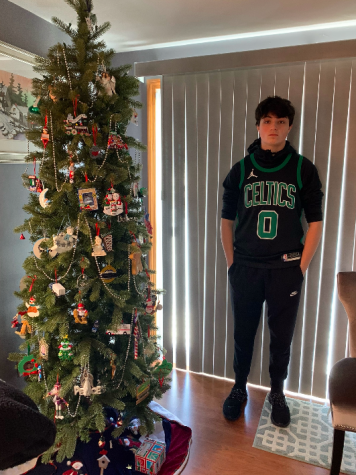 Name: Michael Vanaria
Grade: Sophomore
Favorite store: "My favorite store is Nike because they have a good variety of clothes and shoes, and everything from Nike is really comfortable."
Online or in-Person: "I prefer in person shopping because trying on clothes and shoes is really helpful, and I don't want to wait a long [time] for shipping, especially if I have to return or ship something back."
Fashion icon: "My fashion icon is Lil Baby because he drips so hard."
Outfit: "I would probably wear this outfit to school. I'm wearing black Nike sweatpants, a Nike sweatshirt, a Jayson Tatum jersey, and black Nike React Prestos."
Favorite season: "My favorite season for dressing up is summer. I love summer weather, and shorts are really comfortable to wear."
Design time: "I usually pick out my outfits in the morning, when I'm wearing those clothes because the weather is a big factor in what I wear."
Favorite article of clothing: "Sweatshirts are my favorite article of clothing because they're super comfortable and they cover my hair when it looks bad."
Style in one word: "One word that describes my style is matching. I love to match, and it makes me feel good about my outfit."
Advice for the fashion-challenged: "My fashion advice is to be confident and to match. The more colors in an outfit the less I like it, so try and pick your colors and match it with black or white."
About the Contributors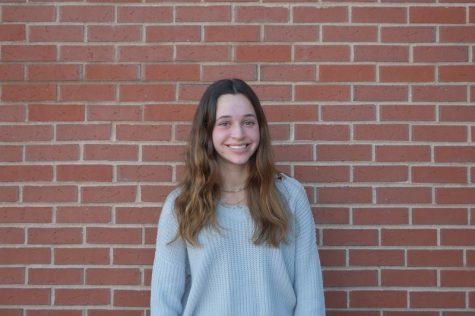 Olivia Tawakol, Co-Multimedia Editor
Olivia Tawakol, Class of 2023, is a second year reporter and co-editor of multimedia for WSPN. She plays for the high school's volleyball team. Outside...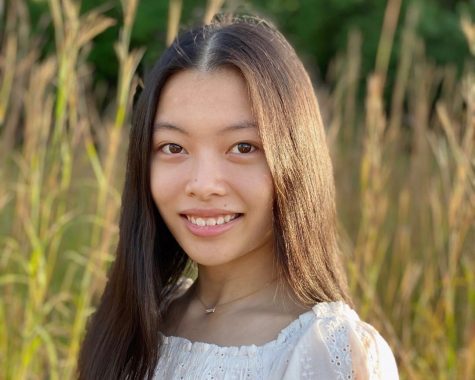 Elizabeth Zhong, Graphic Designer
Elizabeth Zhong, Class of 2021, is this year's graphic designer for WSPN. She is the president of Student Council, co-President of the Tri-M Music Honor...