Opinion: Trump's phone call displayed utter delusion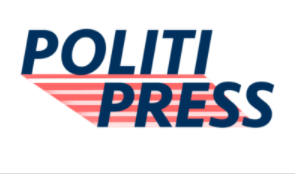 President Trump's recent phone call with Georgia's Secretary of State, Brad Raffensperger, and his staff, was just another failed attempt at overturning the results from the Nov. 3 election. During this over-one-hour phone call, Trump continuously stated that he had won the election despite recent vote recounts proving otherwise. The entirety of this conversation shows how detached from reality the president appeared to be. Even behind closed doors, Trump will do anything in his power to change the outcome of the election.
With this in mind, Trump repeatedly said in the call that "anywhere from 250 to 300,000 ballots were dropped mysteriously into the rolls." However, Raffensperger and his staff suggest that there is no data to support his claim. Additionally, Trump pleaded to Raffensperger, saying "I only need 11,000 votes. Fellas, I need 11,000 votes. Give me a break." When did it become a norm for a president to challenge a voter's voice in our democracy?
Challenging the institutions of democracy, Trump dangerously promised his supporters that he would be in office for a second term. He created false hope that there was a possibility of overturning the election. The people spoke during this election in record-high numbers: Trump is unfit for another term in office. Rather than starting a smooth transition to the Biden administration right from the start, Trump's denial over his loss caused him to lash out over something he couldn't possibly change.
Time and time again during his phone call with Raffensperger, he came up with scenarios about what he claimed was a faulty election. Whether it was a water main break at a polling station, a professional scammer who he claimed rigged the votes or ballots from deceased people that he believed were accepted, all the data seen suggested otherwise. No matter how many calls he makes with Raffensperger or other state officials, he will not get his way this time.
His lies discredit the real results of the election. No evidence has shown any indication that his claim that "you'll find at least a couple of hundred thousand signatures of people who have been forged," is valid. By spreading false information, Trump threatens the very idea of a free election.
Trump went so boldly as to blatantly declare during his call with Raffensperger that "[he] won every single state." When did the blue states turn in favor of Trump? Our democracy serves to give the people a choice. The size of rally turnouts does not count as a ballot.
Despite the illegitimacy of his promises, many of his supporters stay loyal to what the president says. A president should provide the people of the nation with honesty and transparency, something that Trump repeatedly fails to do. When he says to his followers that, "I won this election by hundreds of thousands of votes" and "we won the state, and we won it substantially," his lies infect others.
Trump's detrimental lies incited the Jan. 6 Capitol storming. Listening to their president, his followers stormed the U.S. Capitol, the sacred ground of democracy. In an attempt to subvert the certification of the election, they called into question the peaceful transfer of power that has existed for more than 200 years. This was a direct result of Trump's rhetoric before the election, after the election and during his Jan. 6 speech provoking violence.
The protestors and rioters had been led to believe that the election had been stolen. Trump told his supporters to "be there and be wild" before the mob breached the Capitol. Motivated by his rhetoric, his supporters fell into his dangerous trap of never-ending lies — lies that killed five Americans, a police officer and left the nation shaken.
Again and again, all the president can seem to think about is the outcome of the election. His denial about his loss seems to be his sole focus. Rather than focusing on his ego, he should put the future of the American people first.
Leave a Comment
Donate to Wayland Student Press
Your donation will support the student journalists of Wayland High School. Your contribution will allow us to purchase equipment, cover our annual website hosting costs and sponsor admission and traveling costs for the annual JEA journalism convention.
About the Contributor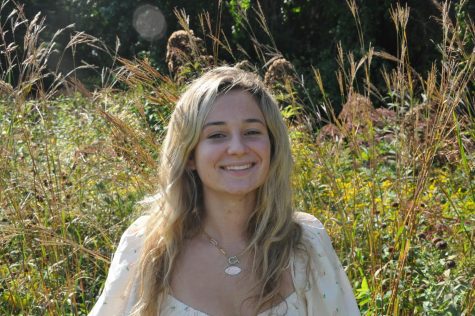 Emily Roberge, Copy Editor
Emily Roberge, Class of 2023, is a second year reporter and copy editor for WSPN. She plays for the high school's field hockey and lacrosse team, and...