One contemporary, one classic: Two unforgettable Winter One-Act performances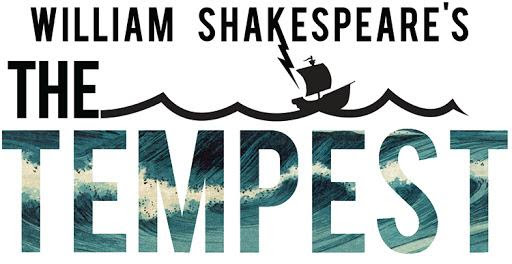 When the pandemic put WHSTE's long-standing tradition of a wintertime production in jeopardy, students and staff alike came together to save it. So mark your calendars for upcoming one-act plays, "Love Alone" and "The Tempest." The story telling format may be different, but necessary health safety precautions aside, "Love Alone" and "The Tempest" will introduce complex characters and elevated storytelling experiences unlike any seen before at WHS.
"We're super excited about this large project—but also navigating some sensitive topics," theater director Aidan O'Hara said. "Mainly, how to rehearse and plan for a production in May when you don't really know the reality of the world."
The casting process had to undergo some due changes in order to provide a safe space for the actors to audition. Ultimately, WHSTE opted to host auditions via Zoom.
"It was quicker than normal auditions and a little strange," senior Katherine Deane said. "I mean, I'm used to auditioning on a big stage, so auditioning through Zoom in my house is a little different. Some people I know said it was stressful, but I actually found it wasn't stressful at all."
To create the stress-free auditioning environment that Deane mentions, there are a few tips that are helpful to keep in mind.
"I think the key to the audition process is to be receptive to different roles," Deane said. "No matter what you get, just enjoy it and give it your all. The lead isn't always the most memorable character and every person in a production is important, and I think some people forget that."
Just as Deane believes every actor is of equal importance, O'Hara also feels that every element of a production is of equal importance. O'Hara selects scripts from a diverse array of productions in order to create a well-rounded theatrical program that plays to the student actors' strengths while experimenting with new storytelling devices.
"Shows are picked with a lot of things in mind," O'Hara said. "We also like to pick pieces, when considered over two to three years, that are varied and different. We want to build varied actors, designers, techies and musicians. Different styles, different and diverse stories, new experiences—all of them important to building a strong theater artist."
William Shakespeare's "The Tempest" will enter the WHS spotlight after a three year vetting process, as O'Hara was finally sure his actors were ready to take on the challenge.
"I don't know much about 'The Tempest,' but Mr. O'Hara has been interested in this show since 2018," senior Kaiyang Zhang said. "We did a read-through once, but because the show had so few characters, we decided to perform 'Squirrel Girl Goes to College' for the 2019 to 2020 Winter One-Act."
These one-act performances may be unlike any WHS has seen before. WHSTE will pursue creative options to stage a safe production. An upside of this pandemic is that these creative safety measures may bring more life to the story as well as make it increasingly accessible to watch.
"For the winter one-acts we are considering outside and 'sight-specific' experiences," O'Hara said. "That's where the actual environment is intended to help elevate the storytelling. Like a play in a forest actually takes place in a forest. We're also exploring using the auditorium and live-streaming. Not to an incredibly small audience, with a small cast on stage, but live-streamed to an audience at home."
Whereas some actors may hesitate to try out for a play amidst a pandemic, WHSTE student actors seem to possess a passion for performing that overlooks these hesitations.
"Because I participated in our fall play 'Seul,' I now know what's possible regarding theater in a pandemic," Deane said. "Whether the performances end up being on zoom or performed outside, I'm sure they're going to be awesome and really fun to be in."
Deane's devotion to performing coincides perfectly with the complexity of the Winter One-Acts. Following a difficult selection and narrowing-down process, O'Hara is confident that both chosen one-acts will offer something unique and engaging to the audience.
"Both plays offer really wonderful opportunities for our student performers, designers and techies," O'Hara said. "'The Tempest' is a Shakespeare classic, and allows all involved a chance to bring these words to life, as intended. And 'Love Alone' is a beautiful contemporary play that has complex characters and questions for the world. It looks deeply at two small families as they grapple with the two-sides of a medical tragedy. No easy takeaways or solutions for the characters, but a lot of growth."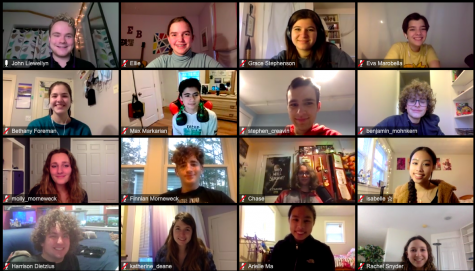 A stand-out characteristic of "Love Alone" is its musical accompaniment. The play will provide musical opportunities for the actors and their respective parts.
"I am playing Clementine in 'Love Alone,' the lead singer and guitarist of a rock band," senior Bec Patsenker said. "I'm currently writing Clementine's music that she plays and sings onstage. All of the transitions and plot points in the show are tied together by Clementine's music."
Patsenker believes that "Love Alone" will provide many meaningful experiences and opportunities for WHSTE to work together and bond as a group.
"There are also some really cool design opportunities," Patsenker said. "It's a very raw, honest, realistic show with realistic relationships. It's my favorite type of show to act in. Our group is so small that we are able to produce the show all together, which is an incredible experience."
With such interesting plots, excitement is sure to be in the air for the performers. Although not all of the regularities of past WHSTE productions could be spared, O'Hara is very hopeful for these productions.
"My biggest hope is that we continue to find light and brightness through the creative process in this year of challenge and darkness," O'Hara said. "Looking back on the year, we hope that we did things deeply, had a ton of fun, all grew as people and artists and ultimately rose to the occasion."
"I will definitely be careful, but the pandemic isn't going to stop me from performing," Zhang said.
Leave a Comment
Donate to Wayland Student Press
Your donation will support the student journalists of Wayland High School. Your contribution will allow us to purchase equipment, cover our annual website hosting costs and sponsor admission and traveling costs for the annual JEA journalism convention.
About the Contributor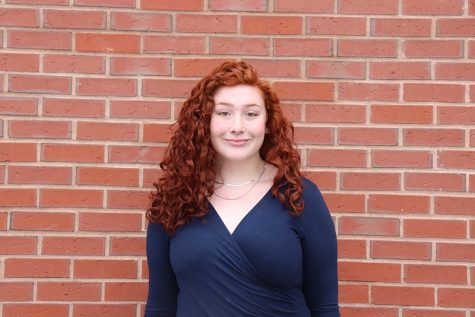 Bryn Curtin, Staff Reporter
Bryn Curtin, Class of 2023, is a first year reporter for WSPN. She plays for the high school's field hockey and softball teams. Outside of school, she...