Warrior Weekly: Best available quarterbacks this offseason and potential landing spots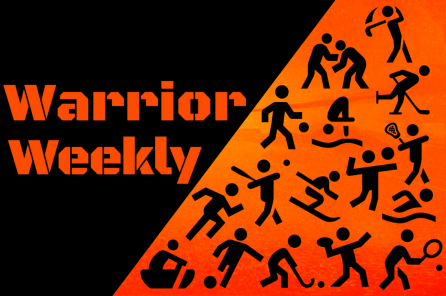 With only the Super Bowl standing between now and the offseason, talk of what could potentially go down has started. Many disgruntled quarterbacks have requested trades, with others potentially joining the market after the draft. They are also joined by a few interesting names in free agency, none of which with a clear landing spot. Here are the best quarterback options—excluding the draft—this offseason and where they could potentially land.
5) Mitchell Trubisky
Trubisky has had to deal with a lot in his final season before becoming a free agent. He successfully beat out Nick Foles to earn the starting job, before losing it just a few games into the season after a pair of terrible games. He was given the ball back in week 12, and actually turned his season around. He was nothing special, but was a solid QB. Despite that, the team only went 3-3 following his return to the starting role. Trubisky's success didn't seem to matter, as after another solid game against the Saints in the playoffs, the Bears were eliminated.
There has been significant speculation on what the Bears will do in the offseason, but what seems consistent is that Chicago will be moving on. There is talk that they will draft a new QB if they strike out in free agency, and Trubisky may still re-sign at least for the short term. But other teams, like the Patriots and Colts, have been reportedly looking his way. The Steelers and Buccaneers may also be options, as they could decide to try to bring in a young QB to groom for when their aging starter retires.
The potential is there, and Trubisky is still relatively young. He may not even be too expensive, with the bigger contracts likely going to veterans. The Bears are still very likely to re-sign him, though the Patriots and Bucs seem to be hot on his tail as well.
4) Matthew Stafford
It has recently become public knowledge that Stafford and the Lion's will mutually part ways this offseason. Now, there are even reports saying that Detroit has talked to a third of the league about a potential trade. Stafford had a solid season, though his performance clearly dropped from the prior year. He always seems to get banged up, which may drop his value, though the sheer amount of teams that are reportedly in on him may balance that out.
Once again, and not for the last time, the Colts and Patriots appear prime destinations for Stafford. The Colts have a solid offense already in place, along with a near elite defense. The Patriots, while not having as secure of an offense, have clear connections with the Lions and have made significant deals with them in the past. The Broncos could also make a play for the quarterback after a terrible season from second year quarterback Drew Lock. Washington is in a similar boat as the Broncos, while even the 49ers have been rumored to replace Garoppolo.
A Stafford trade to the Colts seems likeliest, as they may be more willing to give up more for an aging, inconsistent quarterback than Bill Belichick would. Though depending on how willing the Patriots are to trade a guy like Gilmore, which would also help with the salary they are taking on, they could certainly make a deal happen.
3) Gardner Minshew
In any normal circumstance, the Jaguars would likely stick with Minshew. He showed clear improvement from his rookie year, being a middle of the pack paser at only the age of 24. The reason why he is in trade talks is because Jacksonville owns the first pick in the draft, with the consensus best prospect being a quarterback. The Jaguars could trade down, or just pick someone else, but it is very likely that they draft the guy that could potentially be the face of the league one day.
The fact that they benched Minshew for veteran Mike Glennon, who both wasn't as good and didn't win a single game, adds further fuel to the fire. The Patriots, who may be contenders for the other two quarterbacks as well, could be seen as a frontrunner. The fit seems smooth, and wouldn't be too expensive which is another reason why he is this high on the list. The Broncos have also been rumored, and a move wouldn't be surprising. The Steelers, or maybe the Bucs, could, like with Trubisky, let Minshew learn under their veteran QB for a year before he becomes the starter. The Patriots could be a favorite here, but the Broncos are very close behind if not just as likely if the Jaguars choose to move him.
2) Dak Prescott
Prescott is easily the best free agent quarterback, as well as one of the best free agents in general. This season didn't go well for him, as he injured his ankle after five games. When he did play, he wasn't as good as he was the year prior. But the fact remains that he is still one of the best quarterbacks in the league, even if you discount him due to how great his supporting cast was. Though that can also be disproven by the fact that his replacements were nowhere close to as effective.
Prescott has demanded a large contract publicly, which may dissuade some potential suitors. The Patriots, as with Stafford and Trubisky, are seen as a minor suitor. The two main options seem to be that he either re-signs with Dallas, or goes to the Colts. He would likely find more success with the Colts, though it will likely come down to how much each side is willing to pay him. Prescott will most likely stay with the Cowboys, who will be desperate to appear like they are a competent franchise and likely be willing to overpay for his return.
1) Deshaun Watson
What will likely be the biggest move of the offseason, as well as one of the biggest trades ever, will be centered around Texans quarterback Deshaun Watson. Watson has appeared fed up with the organization, which has constantly failed to put a team together for him. Despite the relatively weak supporting cast, only Aaron Rodgers, the likely MVP, seemed to play more than the 25 year old quarterback.
Watson will have an enormous price attached to him, one that many teams may not be able to meet. Unsurprisingly, many teams are reportedly interested in the quarterback. While it is hard to say who will finally get him, there seems to be three options that stand out. The lesser of the three is the 49ers. They could put a decent offer up, but may be less inclined to give up more than the other two teams or also just opt to stick with Garoppolo.
The Dolphins and Jets seem to be the most likely options. Both have a plethora of high valued picks, and both would not hesitate to give them up in an attempt to gain some relevance. The key to a Watson trade is that he has a no-trade clause that must be waived in the event of a deal. This means Watson would also have to approve of where he is going for a trade to even happen. In the opinions of many, that would place the Dolphins as frontrunners. Their coach has proven to be competent, and the current team definitely has a leg up on the Jets roster. Wherever Watson goes, that team will almost certainly become one to watch next season.
Leave a Comment
Donate to Wayland Student Press
Your donation will support the student journalists of Wayland High School. Your contribution will allow us to purchase equipment, cover our annual website hosting costs and sponsor admission and traveling costs for the annual JEA journalism convention.
About the Contributor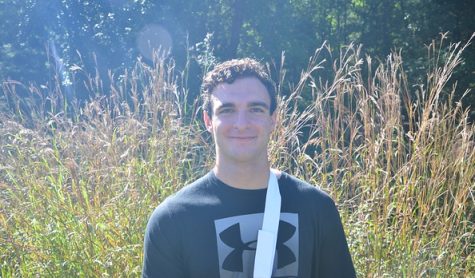 Dante Coppola, Co-Sports Editor
Dante Coppola, Class of 2022, is the head sports section editor for WSPN, and is in his second year with the publication. He plays lacrosse and football...