Opinion: Biden's first days display an urgent need for climate control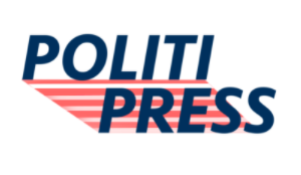 As President Joe Biden best put it, "We've waited too long, and we cannot wait any longer."
On Jan. 20, Biden took charge as the 46th president of the United States. The new president faces many challenges, one being the ongoing climate crisis. It is essential that Biden faces these problems head-on and calls for action. During his first few weeks in office, the new president has rejoined the Paris Agreement and halted oil and gas leases on federal land, among many other executive orders. Even with these recent executive orders, the Biden Administration has a great deal of work ahead of them if they are going to reverse Trump's policies.
During Biden's first day on the job, he seemingly took more action for the climate than Trump took in the entirety of his presidency. Unlike some political figures who ignore climate change solely based on the cold weather, Biden has instituted plans to combat the climate crisis.
Trump's era of ignoring climate problems are over. The Biden Administration just returned the U.S. to the Paris Agreement, an international pact between 196 nations that minimizes greenhouse gas emissions and works to end global warming. With the U.S. back into this coalition, a strengthened international community will work together financially to support nations that need help fighting climate change. They will also initiate plans that will keep global warming to 1.5-2 degrees Celsius.
What do we do now? What other measures do we need to take to delay or reverse the grim realities of our climate's future? How far can the world leaders' and governments' actions go into solving the climate crisis, and how much of it is a citizen's responsibility? Is it too late to escape what seems like an inevitable reality?
Biden's administration has seemed to tackle the first question by deeming climate change a "national security" and "foreign policy" issue. A very significant order has been the halt of oil-and-gas drilling on federal lands in an attempt to reduce gas emissions. However, this order will not impact the long-lasting oil and gas leases that existed previously and have not expired. Though much of the oil-and gas-drilling is on privately owned property, some 9% of the industry will be affected by this 60-day leasing halt.
However, lawsuits are being filed over the economic effects of this decision. One lawsuit challenging this decision is from the Western Energy Alliance, whose members call the pausing of leases "unsupported and unnecessary," and was filed in Wyoming federal courts on Jan. 27. Criticism has also come from those who believe that this move will hurt the industry and its many jobs. President of the Wyoming County Commissioners Association, Jim Wilcox, called it "a punch in the gut to our people and our economy."
Despite criticism, many are applauding Biden and his administration for their big step in the fight against climate change. Although this is beneficial to reducing gas emissions, this is just the beginning of solving the climate crisis. So, what's next? First, the Biden Administration plans to cut down carbon emissions to zero by 2035 with a $2 trillion proposal. By 2050, this means we would balance greenhouse gas emissions produced and removed out of the atmosphere, which would effectively control climate change. However, the entirety of the U.S. would have to come together to reach this goal.
There are still things to do. Most importantly, Republican senators and moderate Democrats against policies that may impact industries in their states must put the environment first. There will be no future if we continue to ruin our planet. We must unite as a country and acknowledge that there is an issue. Glaciers in the Arctic are melting and more extreme weather patterns are being experienced by people around the world. Politicians must put their parties and donations from fossil fuel companies aside. No longer can Trumpism and power companies dominate the need for renewable energy and worldwide environmental alliances. As for the Biden administration, they may need to declare climate change as a national emergency.
Even though Biden's cabinet and administration seem to be taking the right approach to this crisis right now, there is only so much that they can do. As global citizens, we must take the steps needed for a clean planet even if they may alter our lives. We can do this in many different ways, like minimizing our use of plastic, recycling materials that would otherwise become waste and carpooling when possible. The only way that we can fight climate change is to unite.
Jan. 20, 2021, represented a historic day for many. As the president said during his inauguration speech, "a cry for survival comes from the planet itself, a cry that can't be any more desperate or clear." Now, we must find a medium between saving the planet and acknowledging our political differences, whatever that may look like.
Leave a Comment
Donate to Wayland Student Press
Your donation will support the student journalists of Wayland High School. Your contribution will allow us to purchase equipment, cover our annual website hosting costs and sponsor admission and traveling costs for the annual JEA journalism convention.
About the Contributor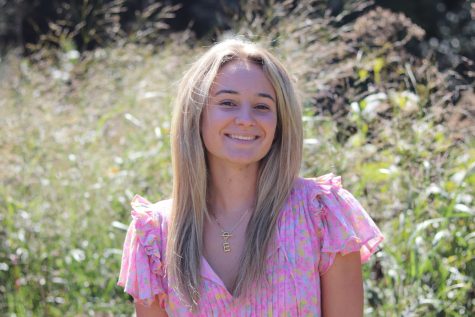 Emily Roberge, Co-Editor-in-Chief
Emily Roberge, Class of 2023, is a third year reporter and co-editor-in-chief of WSPN. She plays for the high school's field hockey team and is a co-captain...