Warrior Weekly: MLB season preview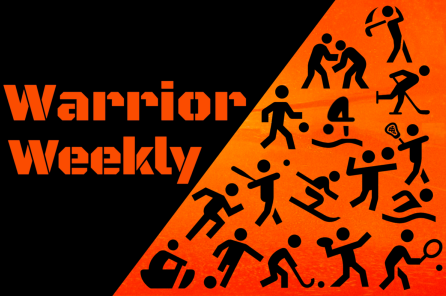 As we near opening day for major league baseball, the situations of each team becomes clearer. Many talented players were on the move, and a handful of teams took great strides in becoming contenders. Here is a breakdown of how certain aspects of the upcoming MLB season look so far.
Players to watch on new teams:
Free agency was packed with big names, such as J.T. Realmuto, D.J. LeMahieu and Marcell Ozuna. While those three guys all re-signed, many chose big-money moves elsewhere. Catcher James McCann, who played his first five years in Detroit, found his footing following his move to the White Sox. In Chicago, McCann was named an All-Star in his first season and likely would've repeated last year if not for COVID-19 shortening the season. He joins the New York Mets, a team that looks to make a significant jump next season.
Closer Liam Hendriks has a bit of a similar story. Almost right as COVID-19 first struck, Hendriks took his game to another level. He was named an All-Star in 2019 and likely would've been in 2020 as well, posting a 1.79 ERA and 39 saves in 99 games over the past two seasons. This, unsurprisingly, attracted attention and big money. Hendricks signed with the White Sox for three years, $54 million, reportedly becoming the fourth highest-paid closer in the game.
The biggest pitching free agent name, Trevor Bauer, was rumored to attract interest from the majority of teams. The list of suitors eventually narrowed down to two: the Dodgers and Mets. Bauer was expected to choose the Mets but ultimately went with last year's World Series champs, the Dodgers. The controversial pitcher had his best campaign to date last season, winning a Cy Young in the process.
Bauers' counterpart on the offensive end, George Springer, looked to leave all the baggage in Houston behind. The centerfielder has been an All-Star in three of the last four seasons, appearing as a consistent MVP candidate as well. Despite worries over consistency, the Blue Jays still gave Springer a six-year, $150 million contract, committing to spend more money than they normally would.
Teams to keep an eye on:
Despite finishing last in their division, Washington leaves plenty of room to come back stronger. While they did lose solid outfielder Adam Eaton in free agency, they replaced him with Kyle Schwaber. A slight downgrade, but a good risk-reward signing. However, the pitching core received huge reinforcements. Stephen Strasburg returned from injury, along with the signings of Brad Hand and John Lester. Even in a tough division, the Nationals have a shot at being real contenders this year.
The Blue Jays had a massive offseason, putting an already promising team in an even greater position to compete in a relatively difficult division. George Springer and Marcus Semien were brought in to replace their weakest positions not held by young prospects, at center field and third base respectively. They lost starting pitcher Taijuan Walker but luckily added a strong reliever in Kirby Yates. Add all that to the fact that the young guys will most likely take a further step in their development, and the team has a shot at competing with the Yankees and Rays.
The New York Mets are in for the biggest jump of all. For starters, they receive a huge boost just from the players they are getting back. All-Star pitchers Marcus Stroman (opt-out) and Noah Syndergaard (Tommy John surgery), will be making their return to the starting rotation. Through trade, they brought in another borderline star starting pitcher in Carlos Carrasco, a deal that also included four-time All-Star shortstop Francisco Lindor. Yet they didn't stop there, signing pitchers Taijuan Walker and Trevor May to multi-year contracts. And the icing on the cake, the signing of catcher James McCann. Though we can't predict exactly how well they'll do, the Mets are stacking up to be a top-five contender heading into the season.
MVP Favorites:
In the American League, it is an easy bet that the MVP award will likely go to Mike Trout. Having won three of the last seven MVPs with the Angels, Trout is known as one of the best of his generation. Considering how he also came in second twice in those seven years, Trout is the safe pick for MVP. If not him, then other likely options are Alex Bregman of the Astros or Aaron Judge of the Yankees.
Ironically, a former American League MVP seems to be the favorite for the NL MVP this year. Mookie Betts won the MVP in 2018 with the Red Sox, before being traded to the Los Angeles Dodgers in 2019. Last year, his first season with his new team, Betts finished as the runner-up. As he fully begins to enter his prime, it would be no surprise if he grabbed another MVP award. If he doesn't, his teammate Cody Bellinger or 23 year old Atlanta Brave Ronald Acuna Jr. could potentially step in.
Picks to win it all:
Los Angeles Dodgers
The rich got richer. Coming off their 2020 title, Los Angeles beefed up its rotation by adding starting pitcher Trevor Bauer, last year's NL Cy Young winner, to an already strong pitching unit. David Price will also be making his return after opting out of last season. Even with the loss of a couple of decent depth pieces, it's hard to bet against LA in the year to come.
San Diego Padres
San Diego was busy once again, trading for pitchers Yu Darvish, Blake Snell and Joe Musgrove. They replaced Trevor Rosenthal, Garrett Richards and Kirby Yates, all of which left in free agency. On the offensive side of the ball, the Padres returned their entire starting lineup from 2020, while adding second baseman Jurickson Profar in free agency and Ha-Seong Kim from the KBO. San Diego's season ended with the Dodgers sweeping them in three games, a feat that will prove more challenging with the team they now have at their disposal.
New York Yankees
It's been a relatively quiet offseason for the Yankees, compared to what they normally have at least. They lost J.A. Happ and James Paxton in free agency, though they did sign Corey Kluber and traded for Jameson Taillon as replacements. Luis Severino should also return from his Tommy John surgery during the season, further strengthening the core. Health will likely be the determining factor in how successful the season is for the Yankees, with a fully healthy squad measuring up great against any opponent.
Leave a Comment
Donate to Wayland Student Press
Your donation will support the student journalists of Wayland High School. Your contribution will allow us to purchase equipment, cover our annual website hosting costs and sponsor admission and traveling costs for the annual JEA journalism convention.
About the Contributor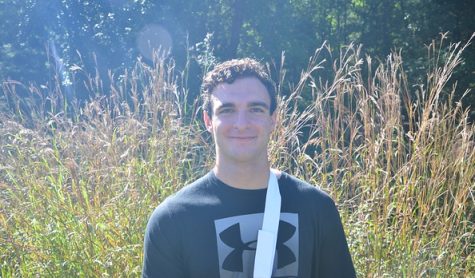 Dante Coppola, Co-Sports Editor
Dante Coppola, Class of 2022, is the head sports section editor for WSPN, and is in his second year with the publication. He plays lacrosse and football...