Warrior Weekly: Winners and losers of the NFL offseason so far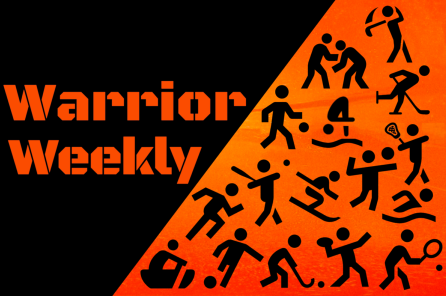 The NFL offseason has gone from zero to 100 real fast following the start of the legal tampering period on Monday, March 15. While some teams have already made significant improvements, many have made equally questionable moves. Here are a few winners and losers of the NFL offseason so far.
Winner: New England Patriots
The Patriots had seen their worst season since 2000 last season, and they were in no mood to repeat it. With some of the most cap space in the league heading into the offseason, only less than the Jacksonville Jaguars and the New York Jets, the Patriots took an approach that is not typical of Belichick. They took control of the offseason, signing many of the best players available for large contracts.
The Patriots had many holes in the roster, with their offense being the biggest worry. Joe Thuney and David Andrews were free agents on the line, and the team required significant receiving help. They received Trent Brown via trade with the Raiders, allowing Michael Onwenu to move to his natural position of left guard to replace Thuney. Then, New England signed Ted Karras to back up David Andrews, who they also re-signed. The Patriots grabbed the top two tight ends in free agency—Jonnu Smith and Hunter Henry—along with deep-threat receiver Nelson Agholor to dramatically boost their pass catching. The only issue left with the offense is who will be the starting QB.
Their defense was already solid, and Dont'a Hightower was coming back after he opted out of last season. But they didn't settle there, replacing Butler at defensive tackle and adding pass-rushing help from the linebacker position with Judon and Van Noy. The secondary was already strong, but they signed defensive back Jalen Mills to likely replace the retiring Patrick Chung. The Patriots went from a middle-of-the-pack team to a Super Bowl contender in a matter of days, and they still could potentially make more moves in the coming days.
Loser: Seattle Seahawks
The Seahawks finished a solid season somewhat disappointingly following a wild card round loss to the Los Angeles Rams. They have a solid, young team in place but needed some final touches to become a notable contender for next season.
Their offense boasts one of the best quarterbacks in the NFL and a great duo at receiver, but now have a big question mark at running back and offensive line. They were able to bring in Gerald Everett at tight end, which will add another aspect to the passing game, but have yet to address the rushing or blocking units. Russell Wilson was one of the most pressured quarterbacks last year and expressed his frustration publicly with his lack of protection. All Seattle has done to this point to address this is a trade for guard Gabe Jackson.
The defense, which was the weaker point of the team, seems to have regressed even more. Cornerback Shaquill Griffin signed with the Jaguars, KJ Wright remains out in the open market, and Carlos Dunlap was released. None of these moves would be too damaging if not for the fact that they haven't made any signings for that side of the ball outside corner Akhello Witherspoon, who is not as good as Griffin. There's still time for them to make moves, but even then, it may not be enough considering how tough their division is.
Winner: New York Jets
The Jets still have a long way to go, but they are clearly on the right track. As one of the worst teams last year, they needed help with pretty much every aspect of their roster. They had the worst offense in football but made steps to try to build a solid unit. The defense wasn't much better, but they have yet to address that. What will help the team is the new additions to the coaching staff, as New York replaced their head coach and coordinators.
There were few bright spots on the offense last year, with Jamison Crowder being the only well-known name. They lost receiver Breshad Perriman in free agency but more than replaced him with Corey Davis and Keelan Cole. Guard Dan Feeney joined for great value, further improving the offensive line. The Jets quarterback, running back, and tight end are still very questionable, but we should see a significant jump next year from the young offense.
The defense should naturally be getting better now that they are healthy and coached by a hopefully more competent coordinator. But the addition of Carl Lawson could potentially make that defensive line an all-around deadly unit. The loss of Tarrell Basham at linebacker is an issue, but they still have plenty of money to work with and long draft picks. New York has improved, but it remains to be seen by just how much.
Loser: Chicago Bears
The Bears were very limited cap-wise, and that has shown. Like with the Jets, the Bears may be dealing with coaching issues as well as personnel issues. So far, the offseason for Chicago has been a mixture of disappointment and highly questionable decisions.
The offense wasn't that impressive but saw improvements once play-calling duties left Head Coach Matt Nagy's hands and went to offensive coordinator Bill Lazor. They still needed to solidify the quarterback position, add depth at receiver, and acquire a newer tight end. All they have done so far is replace Mitchell Trubisky with an older, more expensive and arguably worse quarterback in Andy Dalton. Add that to the potential loss of their Pro Bowl kick returner Cordarelle Patterson, and their offense may be even worse than last year.
The defense also took a hit. The unit was already solid but lost key members of the secondary in Tashaun Gibson and Kyle Fuller. The loss of Fuller was even a release since they had negative cap space. They may have negated losses on their defensive line with the addition of Angelo Blackson, but the holes in the secondary are too big to overlook. The Bears season may be banking on a good draft, especially since their salary situation doesn't look to be changing anytime soon.
Winner: Washington Football Team
Like the Patriots and Jets, Washington had plenty of cap room heading into free agency. There is a good basis for a team already assembled, and they are only a few pieces away from being a reliable contender thanks to how weak the rest of the division is. The biggest question was who would be the starting quarterback for next season.
Part of that question was answered quickly, as Washington grabbed Ryan Fitzpatrick on a one-year deal. They also got another pass catcher in Curtis Samuel, who now joins Terry McLaurin and Logan Thomas in what is shaping up to be an explosive offense. The offensive line is still a huge question, but they have made all the right moves so far.
The Washington Football Team had a top-five defense last season, with a mix of veterans and young talents carrying the unit. Cornerback Ronald Darby left for the Broncos but was replaced by former Bengals corner William Jackson. Outside linebacker Ryan Kerrigan remains a free agent and it would be smart to re-sign at the right price. The team is in the right position to succeed and shouldn't feel the need to overpay to build their team like others in the league. But they do still have resources, so Washington is one to watch as we advance further into free agency.
Leave a Comment
Donate to Wayland Student Press
Your donation will support the student journalists of Wayland High School. Your contribution will allow us to purchase equipment, cover our annual website hosting costs and sponsor admission and traveling costs for the annual JEA journalism convention.
About the Contributor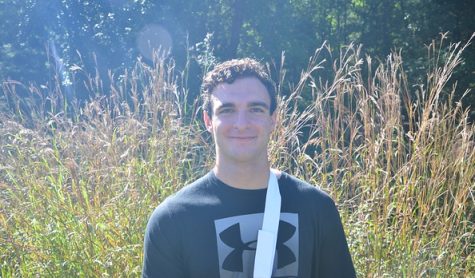 Dante Coppola, Co-Sports Editor
Dante Coppola, Class of 2022, is the head sports section editor for WSPN, and is in his second year with the publication. He plays lacrosse and football...