The gruesome effects of injuries during the COVID-19 pandemic
Throughout the pandemic, seniors have lost not only a normal senior year, but the real end to their high school athletic careers. For some seniors, COVID-19 was not the only struggle they had to face this sports season, as injuries remain harder to overcome.
A shared challenge for seniors battling injuries is not having adequate time to recover to play with their teams. For some, like senior girls basketball captain Abby Gavron, their strenuous recovery period represents another missed season as COVID-19 prevented the spring 2020 sports from taking place.
"I tore my ACL during my game against Concord-Carlisle," Gavron said. "The recovery is long, and I won't be able to play contact sports for 6-9 months."
With a shortened season, there is not much that can be done for extensive injuries during such few games and practices. WHS athletic trainer Katie Headley has helped many seniors this school year so far.
"[With an ACL tear] the hardest aspect is just the length of time because it requires surgery and the rehab is extensive," Headley said. "With a year like this, there's normally not that time, but there is definitely not that time right now."
Due to the MIAA decision for no state tournament and fewer games, seasons seem to have barely started by the time it is over.
"It's been kind of [like] a fire drill," Headley said. "You blink, and the season is over."
Despite other injuries, concussions often require a diagnosis, a concussion protocol and rest from play. However, these brief seasons allow no extra time within the schedule for a quick enough recovery to play. Senior varsity basketball captain Porter Moody hasn't fully recovered after suffering a concussion this past season.
"The length of this season made every missed game or practice more painful," Moody said. "I felt heavy pressure to not let my career end so early, but I had a lot of time to process that there simply wasn't anything I could do about it."
As for Wayland athletics, the recent seasons have resulted in multiple concussions, which are dragged out by the lack of time allotted in the schedule.
"Concussions have been the biggest thing because the second you diagnose one, the recovery is at least a week," Headley said. "With a shortened season like this, a week is probably two-three weeks."
In addition to seniors missing their junior spring sports due to COVID-19, some seniors have lost the final moments of their high school athletic careers.
"When it happened, I was very upset because I was missing the end of my senior basketball season and would miss my softball season, which we also missed due to COVID-19 last year," Gavron said. "It's been really hard to watch my teammates play and practice and know that I won't be able to step on the field or court again for my senior year."
Like Gavron, other seniors share the same feelings as injuries put a quick finish to one of their most anticipated seasons.
"[The senior boys on the basketball team] have countless memories through the years from Metrowest, middle school, and Coach Doherty's hoop camps, and we'd always talk about our year to shine as a senior-laden team," Moody said. "I was devastated not to play in both cases [junior volleyball season and senior basketball season], but COVID-19 forced us to be less picky in how we finalize our highschool narratives."
Headly, among other people involved in athletic training at Wayland, empathizes the unfortunate condition for injured athletes in the 2020-2021 class.
"I feel for them, [the seniors]," Headley said. "It's extremely tough, and I give them a ton of credit for handling it with the confidence and good spirit that they have."
Despite having the opportunity to play this year, some seniors believe they did not have a proper ending to one of their most important high school seasons.
"I'm grateful for what's been an awesome experience, but that sense of closure is missing," Moody said.
Leave a Comment
Donate to Wayland Student Press
Your donation will support the student journalists of Wayland High School. Your contribution will allow us to purchase equipment, cover our annual website hosting costs and sponsor admission and traveling costs for the annual JEA journalism convention.
About the Contributors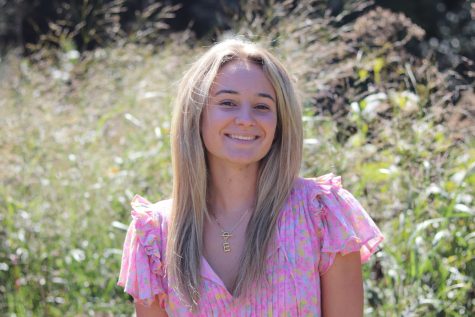 Emily Roberge, Co-Editor-in-Chief
Emily Roberge, Class of 2023, is a third year reporter and co-editor-in-chief of WSPN. She plays for the high school's field hockey team and is a co-captain...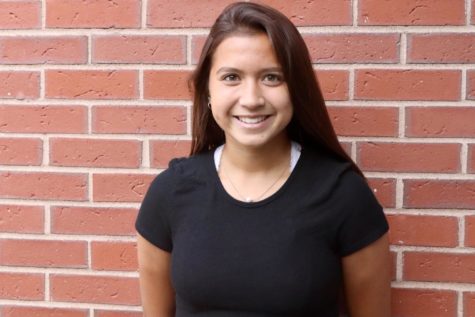 Ellie Tyska, Co-Editor-in-Chief
Ellie Tyska, Class of 2021, is a third year reporter and co-editor-in-chief of WSPN. She is captain of the girls varsity soccer team and is also a co-editor-in-chief...