Fashionistas of the Month: Jasmine Fu and Ami/e Ghosh
Fashionistas of the Month: March Edition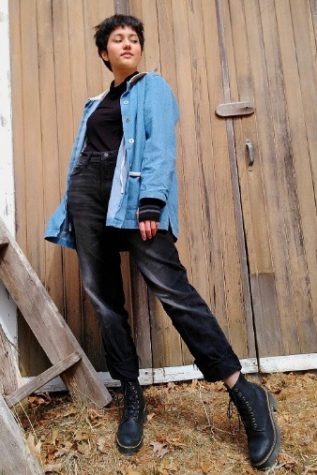 Name: Ami/e Ghosh
Grade: Sophomore
Favorite store: "Thred-up. It's an online thrift store and the website interface is a nightmare but they have a huge selection of second-hand clothing, and it's all in really good condition."
Online shopping or in-store: "Online shopping. I hate trying on clothes in-store so much that I'd prefer to just not try them on at all."
Fashion icon: "I don't have a specific person or brand. If I need inspiration I just google, but I will give the cliche answer and say that best dressed on YouTube has some really good videos."
Outfit: "I never remember where I got my clothes, but I know the jacket was thrifted, the jeans are from Old Navy, and the boots are Doc Martens."
Favorite season: "Winter. I wear a lot of full-coverage outfits because it's what I'm comfortable in, and winter is the best time to not get strange looks for it."
Design time: "I actually very rarely plan an outfit beforehand. I change in the morning, before I take out my night contacts, so I'm half blind and pick everything by texture alone. Comfort matters more to me than cohesiveness."
Favorite article of clothing: "Bulky jackets. Warm, shapeless, comfortable."
Style word: "Ranged."
Advice for the fashion-challenged: "Don't bother trying to follow trends. Wear what makes you comfortable and don't worry about having a set style. As long as you're confident in it, it's a good outfit."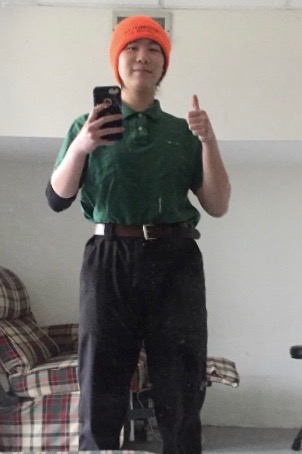 Name: Jasmine Fu
Grade: Sophomore
Favorite store: "I like shopping at sport stores such as Nike. I also enjoy shopping online for cheap clothes."
Online shopping or in-store: "In-store because judging proportions and material is hard online. I had many bad online shopping [experiences] where an item is much bigger or smaller than expected."
Fashion icon: "My dad."
Outfit: "I am wearing a polo shirt and waterproof hiking pants with a belt. I am also wearing a beanie."
Favorite season: "The summer because I enjoy wearing t-shirts and shorts."
Design time: "I usually think about what I am wearing right before school. This gives me a chance to figure out the 'vibes' of the day. It can also lead to fun surprises later in the day."
Favorite article of clothing: "I like my Under Armour sweater because it is comfortable and has big pockets."
Style word: "I would describe my style as practical."
Advice for the fashion-challenged: "I would advise the fashion-challenged to think about color coordination. I would also advise the fashion-challenged to value comfort over flashiness."
About the Contributors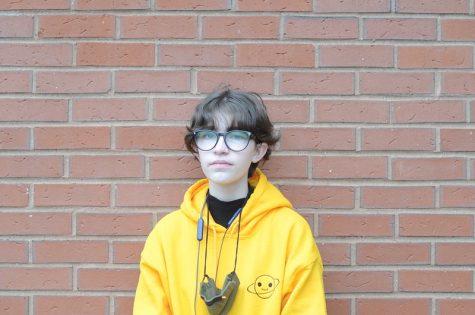 Izzy Poole-Evans, Staff Reporter
Izzy Poole-Evans, Class of 2023, is a first year reporter for WSPN. She is part of the high school's Smash Bros. esports club. Outside of school she...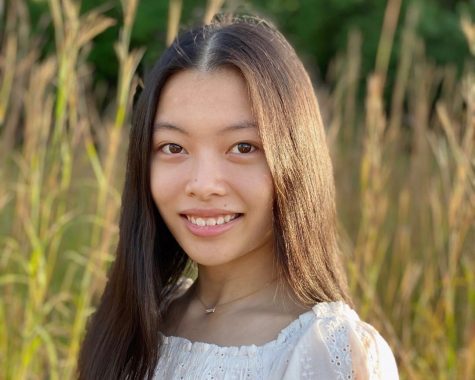 Elizabeth Zhong, Graphic Designer
Elizabeth Zhong, Class of 2021, is this year's graphic designer for WSPN. She is the president of Student Council, co-President of the Tri-M Music Honor...