Opinion: Wayland football should not have agreed to a sponsorship with Chick-fil-A
On Wednesday, March 24, the Wayland football team announced that Chick-fil-A would be sponsoring their post-game meal. While picking the team's post-game meal sponsor seems like an inconsequential choice, partnering with an organization like Chick-fil-A has deep implications.
Supporting this company at all isn't the most ethical decision, but there is a huge difference between buying an individual meal at Chick-fil-A and endorsing their company to the entire town. Thousands of people watch Wayland football games via Waycam along with a large in-person audience each game. In fact, the football team has been allowed to have the largest in-person audience of any varsity sport this year. The sponsorship was also posted to the program's public Instagram account with 751 followers. Advertising this company to this large of an audience is irresponsible and disappointing. As a public school, all Wayland sports organizations have a responsibility to represent our town well. As a community that is largely very accepting of LGBTQ+ people, supporting an openly homophobic company is a gross misrepresentation of our town's values.
There has been discourse on whether or not the company is still homophobic, since Chick-fil-A is no longer actively funding conversion therapy. However, the fact that this was happening at any point in their history is appalling. Additionally, the CEO of Chick-fil-A, Dan T. Cathy, has stated that he is "very supportive of the family – the biblical definition of the family unit." Religion isn't a problem in itself, but when it is paired with this thinly veiled hatred, the "closed on Sundays" business model almost sounds like a bigoted dog whistle.
As of 2020, the organization claimed to adopt "a more focused giving approach," which sounds like great news until you consider the fact that this exact claim has been made before. In 2012, the company promised to stop donating to Focus on the Family and the National Organization for Marriage, two organizations that advocate for the practice of conversion therapy. However, they continued to donate to the vehemently homophobic Fellowship of Christian Athletes, Salvation Army and The Paul Anderson Youth Home up until 2019. At this point in time, the status of any specific donations is ambiguous. "These [donation] partners could include faith-based and non-faith-based charities," the company said in a statement.
Even after claiming to change their donation policies, the company has still yet to condemn any of the corporations they have donated to or even publicly announced any plans to stop supporting anti-LGBTQ organizations. The corporation hasn't even publicly apologized. This shirking of accountability shows that the company still welcomes support from bigoted individuals and organizations.
Whether or not the donations continue today is unclear, but the message Wayland football is sending is explicit. This sponsorship tells gay and trans people in our community that their struggles are not recognized by their school and sports teams. Either team leadership knew about the homophobic policies of Chick-fil-A and decided to ignore them, or they have not educated themselves and were unaware. Either way, this should be a learning experience that the way we represent ourselves and our school matters.
View Comments (5)
About the Contributor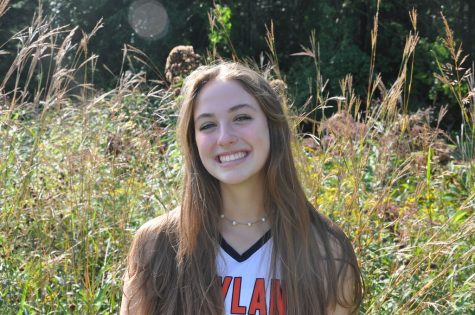 Genevieve Morrison, Opinion Editor
Genevieve Morrison, Class of 2023, is a second year reporter and opinion editor for WSPN. She plays field hockey and is the captain of the softball team...