Zach Marto: It's been nice to see we are a business the community recognizes as reputable and reliable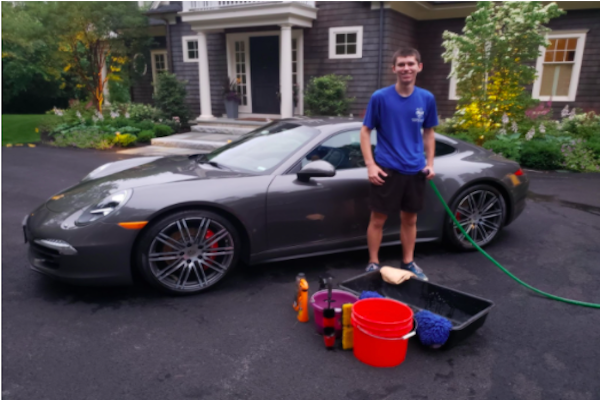 Senior Zach Marto started his mobile detailing business, "Marto's Mobile Car Care," just over a year ago to provide members of the community with the same quality level of detailing as that of a brick and mortar detailing service, without the hassle of leaving their house. Marto has since expanded his services from strictly washing cars to detailing services, waxing services and an interior service.
Marto has a team of six seniors, including himself. However, he is looking to add some juniors and sophomores in the business as well. His company caters for over 100 customers, some of whom use Marto's services for more than one car. Depending on the week, Marto roughly dedicates 15-25 hours to his business.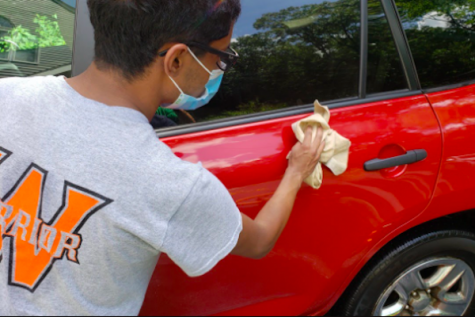 Marto started his business in May of last year. During that time, he didn't have a job and didn't have a way to pay for the carwash, so he did it himself in his driveway. This is what inspired him to begin his own business.
"As I was washing the car, I was thinking, and I said to myself, why don't I try to do this service for other people," Marto said. "I think that people would pay to have their cars washed in their driveways, so they wouldn't have to drive to get their cars washed."
When running his business, Marto has learned some valuable life lessons. He recognizes that it's not just about adapting to different roles, but it also revolves around interpersonal skills.
"I think that my business has taught me a lot about organization, management and marketing," Marto said. "Before I started my business, I don't think I quite appreciated how important customer service is, and now I really understand the importance of creating these connections with the customers as you work with them."
Marto's Mobile Care has become a reliable business within the community as its following continues to grow.
"I'm really proud to say we have the strongest presence on the Wayland Community Forum [a large Facebook group in Wayland]," Marto said. "It's great to see people recommending Marto's Mobile Car Care, so it's been nice to see we are a business the community recognizes as reputable and reliable. They are comfortable recommending it to their friends and family, which is the ultimate sign of approval, and we are really glad to have that."
To bring in a wide variety of patrons, people may reach Marto's Mobile Car Care through many different methods, and Marto made the process easy for customer convenience.
"The customers start by scheduling with us, which there are a lot of ways to do like: Facebook, email, they can call me and they can text me," Marto said. "After they schedule, all they have to do is leave their car in the driveway and they need a power outlet and a hose spigot. We will come and take care of everything ourselves. We bring all our equipment, all our products. Everything we bring."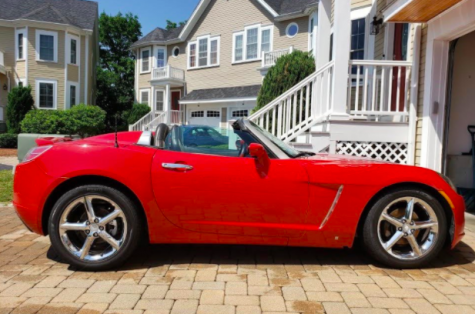 Although the service is primarily located in Wayland, Marto hopes to expand his business when he goes to college and recruit more high schoolers.
"I may continue it at college, but I will say there is a good chance my business may be passed down to an underclassman at WHS to run the Wayland side of things," Marto said.
And to those budding entrepreneurs, Marto recognizes the importance of aspects other than the profit that are essential to running a successful business.
"Don't worry about how much money you are bringing in at the beginning, you have plenty of time to do that later, and you need to make sure your fundamentals are solid," Marto said. "I would say I wasn't making above minimum wage for three or four months, but in highschool you learn a lot, and eventually, you will be able to grow to the point where you are making an amount of money you are very happy with, and more importantly, you will learn a lot of life skills."
Marto's Mobile Car Care has grown drastically since the start of the endeavor, but, at first, expanding the business was a challenge.
"I think I was too slow at the beginning to take on new services," Marto said. "At the beginning, I was dead set on only doing car washes, and I didn't want to do detailing or interior stuff because it seemed like it would be too much money spent on equipment and too long to learn — it is expensive to fund that and have the ability to do that. When I expanded and began to offer those [services], I had to spend a lot of money and invest that upfront, but it definitely ended up paying off, so I would wish I would have tried to take more risks in the beginning."
Marto realized that in order to grow your business, involvement in all aspects of the job is required.
"I think that if you're managing your own business you're going to learn how to interact with people, manage a team, which is very valuable, and you have to learn how to market." Marto said. "You also have to learn accounting, so there are a lot of skills that come with starting your own business."
If you are interested in Marto's Mobile Car Care services click here for more information.
Leave a Comment
Donate to Wayland Student Press
Your donation will support the student journalists of Wayland High School. Your contribution will allow us to purchase equipment, cover our annual website hosting costs and sponsor admission and traveling costs for the annual JEA journalism convention.
About the Contributors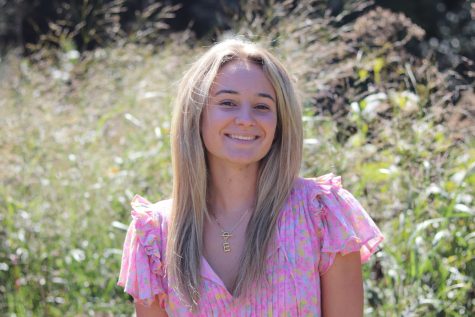 Emily Roberge, Co-Editor-in-Chief
Emily Roberge, Class of 2023, is a third year reporter and co-editor-in-chief of WSPN. She plays for the high school's field hockey team and is a co-captain...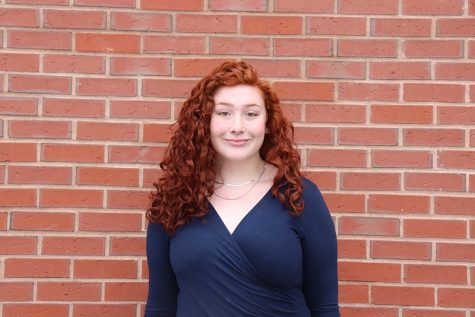 Bryn Curtin, Staff Reporter
Bryn Curtin, Class of 2023, is a first year reporter for WSPN. She plays for the high school's field hockey and softball teams. Outside of school, she...