The students still at home: the social lives of WRAP students
Before Wayland High School went all in, students part of the Wayland Remote Alternative Program (WRAP) were indistinguishable from regular students. But now that WHS is all in, the difference is stark. WRAP students have not been at school for over one year, and with this comes hardships in maintaining their social connections with those going to school in person.
"It's been weird to not have the small interactions in school that you don't think about," junior Halley Markarian said. "I haven't been in a room full of students in over a year and definitely miss it. You don't usually think about just waving to people in the hallways, or talking to people you don't normally hang out within class."
Learning online creates a different environment than learning in the classroom. Rather than being in an energetic, discussion-filled classroom surrounded by their peers, students learning from home find themselves staring at a computer screen, alone in their rooms.
However, teachers have continued to teach those learning virtually using the "zoom to room" system. The support system for students in the WRAP program has not changed, and teachers strive to do their best to include WRAP students in the in-person classroom.
"I can still participate in group work via breakout rooms, and some of my teachers will have people in person join the Zoom for small discussions," Markarian said. "Overall, I still am a very active participant in the class. The teachers have done a really good job of closing the gap between online and in-person students."
Students also lose the social interactions that they once had. They are no longer able to hold conversations during transition times and often eat lunches alone at home, without the company of their friends.
The little things that relieve the anxiety of school for some students—like talking to a friend in the hallway, catching up with a past teacher, or making jokes with peers in class—cease to exist for WRAP students. Sophomore Marion Hess thinks that remote learning has taken away the smaller, more memorable aspects of going to school.
"WRAP hasn't affected my social life much," Hess said. "However, without seeing my friends in school, I have lost the joking and memories created throughout the day."
"
I have lost the joking and memories created throughout the day."
— Marion Hess
On the other hand, sophomore Erika Lai believes that the increased time at home in the WRAP program has strengthened their social connections with their friends.
"My social life has actually gotten better because I'm trying to connect more with my friends instead of just seeing them at school," Lai said. "Since I'm now actively figuring out times to hang out with my friends, I feel like I've become closer with them in some ways."
For some, the WRAP program has alleviated social anxieties that can come with the high school environment and has made for a better school year. These students feel relieved from the sometimes pressuring expectations that being in school enforces.
"I love [WRAP]," Lai said. "School has a lot of social expectations that are sometimes ridiculous, and I just don't have the mentality or patience to follow them. It's not that I'm uncomfortable at school, but I sort of am at the same time."
"
I love [WRAP]. School has a lot of social expectations that are sometimes ridiculous, and I just don't have the mentality or patience to follow them."
— Erika Lai
The WRAP program has its ups and downs for every student. While the program may lessen certain high school expectations, students lose the ability to interact with their friends face to face in the classroom, during breaks and at lunch. Markarian is eager to return to school next fall to see her friends in person.
"Honestly, I would much rather be in school, but there are only a few weeks left, and I'm hopeful [that] next year will be more normal so we can all have a regular high school experience again," Markarian said.
About the Contributors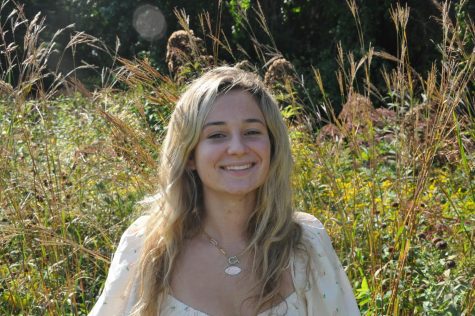 Emily Roberge, Copy Editor
Emily Roberge, Class of 2023, is a second year reporter and copy editor for WSPN. She plays for the high school's field hockey and lacrosse team, and...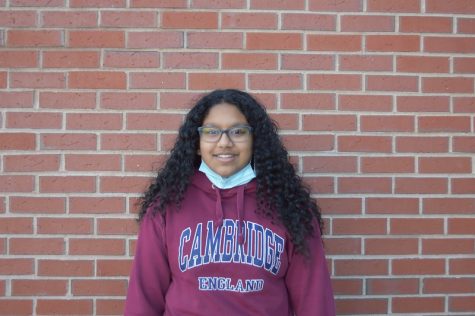 Nandhana Nair, Staff Reporter

Nandhana Nair, Class of 2023, is a first year reporter for WSPN. She's a part of the high school's Wayland-Weston crew team. Outside of school, she...