Opinion: The call to ease mask mandates brings us closer to normal life
On Thursday, May 13, President Joe Biden announced the new CDC guidelines, stating that fully vaccinated citizens don't need a mask in most settings. For many people, this groundbreaking news represents a major step closer to post-pandemic life. After over a year, this long-awaited moment brings a newfound sense of hope and optimism over the progress of the pandemic. However, this new guidance does not mean that we are at the finish line of our country's battle with the virus. Children and unvaccinated people still have to keep following established CDC guidelines by continuing to wear a mask in public.
After Biden's speech, a variety of reactions ensued. Although many have been eagerly waiting to be able to return to a more normal lifestyle, some think that the country is moving too fast, saying that we should wait until more people become vaccinated. Even though the announcement may have felt hasty, Dr. Anthony Fauci, director of the National Institute of Allergy and Infectious Diseases, said in an interview with NBC News that the "step toward normality" was based on the real-world effectiveness of the vaccine. "It was not a sudden change in recommendations, it was really based on an accumulation of scientific information," Dr. Fauci said. Even though there is still a substantial population of people who are not vaccinated, the average number of cases has dropped by nearly a third in two months. It is evident that the efficacy of the vaccine is very strong. For this reason, the scientific data behind the call to relax mask mandates has instilled confidence in the decision.
A lot of people have expressed their concerns about the political aspect of dropping masks. Even though some people enjoy the freedom of not needing to wear a mask in most places, many are afraid that others will mistake them to be politically opposed to wearing a mask if they are seen without one. Whether you are comfortable with dropping masks or not, it is important not to judge others in their mask-wearing decisions during this period of adjustment.
Many have raised doubts around the issue of relying on the honesty of Americans surrounding their vaccination status. Unvaccinated people may lie about their vaccination status to be excused from abiding by mask mandates. This behavior puts other unvaccinated people, especially children, at higher risk for contracting COVID-19. Unvaccinated people should not take the new guidelines as an implication to become more laid-back about following COVID-safe practices. We have already come this far, and we need to keep moving forward. Unvaccinated people must remain vigilant and mindful.
The amount of progress that our country made throughout the past year with the pandemic should not be forgotten. This new relaxation of the mask mandate is a tremendous milestone that Americans should celebrate. I urge the people who are not yet vaccinated to consider doing so so that complete normalcy for all can be achieved. It is still important for unvaccinated people to keep following the guidelines; however, I believe this turning point provides our country with the hope that the end of the pandemic is near.
About the Contributor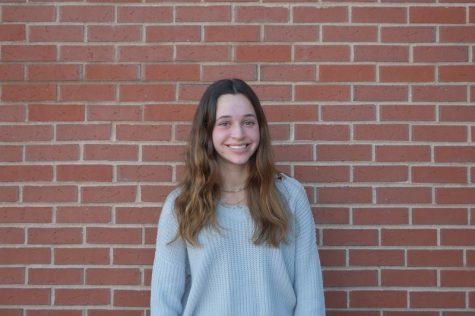 Olivia Tawakol, Co-Multimedia Editor
Olivia Tawakol, Class of 2023, is a second year reporter and co-editor of multimedia for WSPN. She plays for the high school's volleyball team. Outside...