Opinion: We need climate change education in schools. Now.
Climate change. It's one of the most pressing and controversial issues today in the United States, as well as around the world. It's talked about on the news, and it is a serious conversation to have with friends and family. It's not new to anyone that young people have been demanding from their leaders that laws be passed to help combat climate change. But even when it comes to a pressing issue like this, there are still many people who are unaware of how dire the situation truly is. Even worse than that, there are people who deny that climate change exists in the first place.
To say that it's important we educate kids on global warming is a massive understatement. Why? Because today's kids will be the ones living with the consequences of climate change in the next decades. Inaction now will cause suffering on a much larger scale for people all across the world. There has been consensus across many groups to have substantial climate change and ecology education in schools. So what's stopping us?
While there has been a large agreement on teaching climate change, some say that the issue is far too politicized. Many people fear that kids would be learning a political issue–not a scientific one. This isn't a valid reason to prevent kids from knowing their likely future under the current circumstances. Some schools across the country have already started to integrate environmental education into their curriculum. Here in Wayland, kids are taught about the progression of climate change, as well as its dangers and impacts. However, there are many schools without the resources and ability to teach their students about global warming. Climate change education has yet to become a norm in all schools. It should be, especially in areas where its effects will soon be prominent.
Different areas in the world are currently experiencing climate change in a number of ways. Hurricanes slam the southeast coast of the U.S. Louisiana and the surrounding states are currently recovering from the recent Hurricane Ida. The Dixie Fire has burned almost 900,000 acres in California, prompting evacuations of residents in the area. People are losing their homes at the hands of the raging forces of nature. People need to know why. They need to know now and not wait to learn when the effects of climate change worsen. The narrow gap to turn the tables is closing, which is something that many kids don't know. People can substantially benefit by learning about the urgency of climate change and the more than 412 parts per million of carbon dioxide that is in our atmosphere.
Knowing facts and numbers, as well as seeing that places around the world are already being devastated by climate change, can provide the future generation with more incentive to change things. This can even mean kids wanting to make small alterations to their lifestyle and adapting one that doesn't cause as much harm and disruption to the environment. This can include transitioning to a vegan or vegetarian diet or cutting down on plastic materials.
Teaching kids in elementary, middle and high school about climate change is something that can directly factor into a drop in carbon emissions. This is because knowledge of the issue is the first and most important step to finding the solution to the problem. Furthermore, if kids go from no knowledge of climate change to being educated in the classroom, the issue is not politicized from the get-go and truly is an issue based on science, not a part of some political agenda.
It is this politicization of the climate change issue that has angered young activists in America and around the world. Now when people in the U.S. hear the words "climate change," they think of opposing political parties debating the issue. This slows down the process of paying attention to the facts and science of climate change.
The lack of bi-partisanship in the U.S. has slowed down the process of combating the issue as a country. However, climate change is not Republican nor is it Democratic. Whether a conservative, liberal or neither, you must accept the reality of global warming, for the sake of the future generation. The future generation must learn what climate change is, as the lack of awareness is what got us here in the first place.
View Comments(1)
Donate to Wayland Student Press
Your donation will support the student journalists of Wayland High School. Your contribution will allow us to purchase equipment, cover our annual website hosting costs and sponsor admission and traveling costs for the annual JEA journalism convention.
About the Contributor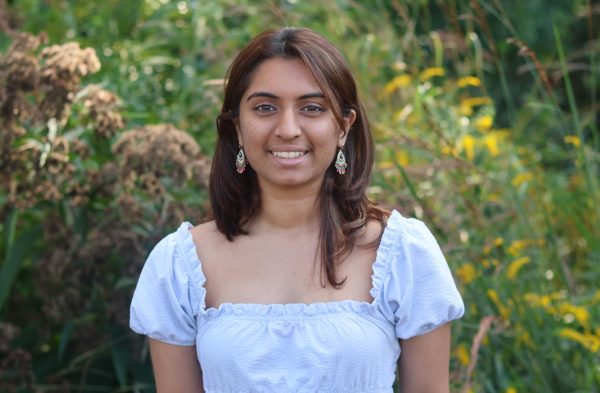 Reva Datar, Opinion Editor
Reva Datar, Class of 2025, is a third year reporter and opinion editor for WSPN. She does Muay Thai and Jiu Jitsu. Outside of school, she enjoys reading,...