Opinion: Let's use Gabby Petito's case to bring awareness to forgotten missing women of color.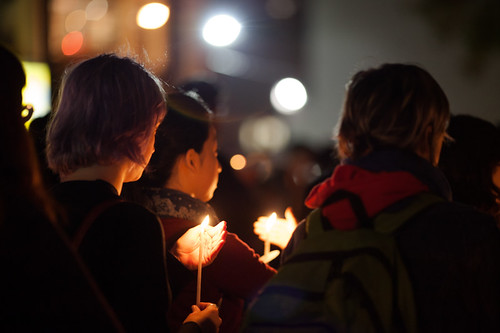 Gabrielle Petito was a 22-year-old woman from North Port, Florida, who went on a cross-country trip via a van with her fiancé, Brian Laundrie. He returned to his home Sept. 1, without her, two months after they first set out on their trip. Her family, who lives in New York, reported her missing 10 days later, after not being able to get in contact with her. FBI officials say that on Sept. 19, remains "consistent with the description" of Gabby Petito were found in Grand Teton National Park in Wyoming, where she and Brian were visiting. The coroner confirmed the remains found were Gabby two days later, and it was determined that her cause of death was homicide. The search for Brian Laundrie, who hasn't been seen since Sept. 13, is currently ongoing.
There's been a huge amount of news coverage on this specific case, causing both Petito and Laundrie to gain a following on social media. This following comes in addition to their initial following, as they shared much of their travels and their "van life" on social media. Her case became largely publicized when TikToker Paris Campbell began posting videos, raising awareness for her disappearance. But that is not the only reason for the media coverage; a quick look into Gabby's Instagram will reveal that she was blonde, skinny, attractive, and, of course, white.
The most famous cases of missing women are people such as JonBenet Ramsay, Amanda Berry and Elizabeth Smart. These women all have one thing in common: they were all white. I'm not here to discredit Gabby Petito's case due to her race, at all, as her death was absolutely undeserved and horrible. Like most of the world, I am devastated for Petito's family and angry for what they have to go through.
The obvious systematic bias in the media incites discriminatory thoughts. It can send the message that more white women face these heinous crimes, because more of these cases are publicized, when in reality, it is quite the opposite.
Experts use the term "missing white woman syndrome" to refer to the disproportionate media coverage of white women compared to women of color. Indigenous women suffer from this phenomenon possibly more than all other women of color. For instance, searching up "missing and murdered indigenous women" will collect a mere 6.8 million results, compared to the 37.7 million results when searching "Gabby Petito".
In the same Wyoming area where Petito's body was found, Indigenous homicide victims occupied 21% of the total cases between 2000 and 2020, yet they only make up 3% of Wyoming's state population. 710 Indigenous people were reported missing between 2011 and 2020, according to a report by the Wyoming Survey and Analysis Center. According to this report, 30% of Indigenous homicide victims had news published about them compared to the 51% of white homicide victims and the Indigenous women homicide rate was 6.4 times higher than white women.
Veronica Reyes-Diaz has been missing since Saturday, Jan. 18, 2020. She is around the same age as Petito, but the media coverage has been drastically different. Petito's case had the whole nation's eyes peeled and the help of the FBI, while Reyes-Diaz's case has received nothing. Investigators stopped the search for Reyes-Diaz two days after she went missing.
Many would think that with the higher number of homicides against women of color, there would be more articles and news coverage talking about these cases. On the contrary, there are very few. This sends the message that the media spotlight is glued on picture-perfect white women who are pleasing to the eye.
This is only one of many cases overlooked. I'm sick and tired of the ongoing disparity in almost every way between white people and people of color. The media needs to share more stories about missing women of color in order to fight "missing white woman syndrome."