Taking the leap: freshmen athletes adjust to varsity sports
The tryout process for many sports at Wayland High School is not easy to begin with, but being a freshman during that time is a completely different ball game. Not only do freshmen have to start making connections with upperclassmen, but they also have to be able to withstand the rigorous tryout process.
This year, the freshman class filled many roster spots on various fall teams. For field hockey, the presence of freshmen on the team is something that hasn't happened for 20 years.
"I feel like there's definitely more pressure just because we've never had freshmen on the team," freshman field hockey player Finley Knapp said. "There's a lot of pressure on us trying to live up to the upperclassmen."
Making a varsity sport as a freshman can be a very stressful experience. Senior boys varsity soccer captain Ben Chen understands how overwhelming it is since he was one of three freshmen to make the team three years ago.
"It is something you don't really expect to happen," Chen said. "People can tell you they think you're going to make it, but you don't really think you're going to make it until you actually do."
Many upperclassmen who have made varsity teams as a freshman can empathize with the newcomers. This experience has made the older members open their arms to the freshman.
"The team has been very welcoming," freshman boys varsity soccer player Alex Crawford said. "When I first made the team, they all just gathered around, and raised me in a chair and cheered. My friend Xande has been very helpful and is very supportive."
Not only have upperclassmen on varsity sports supported the freshman on the field, but they also have when it comes to time off the field.
"The whole team has always been really nice and helpful, but Eliya [Howard-Delman] has especially because she always offers to give me rides and help me out," freshman girls varsity soccer player Zoe Mittelsteadt said. "Lily Mele has also always been really nice to me."
The ultimate goal of any sports team is to play as well as possible, no matter the age of the players on the team.
"I'm just hoping we, as a team, get some more wins, because as of right now we only have one," Knapp said. "But I think we've all become a lot better throughout the season already."
Many upperclassmen have been showing their support and making sure that everyone on the team feels welcome.
"Every time we go out to eat, we're always talking to [Crawford] and starting conversations with him," Chen said. "He is just one of the guys, and it's not like he is a freshman. We are all one big happy family, and he is a part of it too."
This year, many of the freshmen on the various varsity teams have received more playing time than they expected coming into the season. To play in a varsity game as a freshman, players must have a certain mentality that shows they are varsity ready.
"I think [Crawford] was ready for the challenge," Chen said. "He is willing to put his body on the line, he is willing to go for 50/50 balls and he's willing to do anything to help the team. I think that is what allowed him to get that spot on varsity, and I am really happy for him and excited to see what he does in the future."
Freshmen on the team don't have the experience from being on a varsity team that the upperclassmen do. To make the biggest impact on the team as they can, certain freshman athletes have learned the importance of listening to feedback from teammates.
"One of my goals for the season was to score a goal, and throughout the season I have tried to take advice from my coach and teammates on how I can improve and help more," Mittelsteadt said.
Being the youngest player on a team can be a very nerve-racking experience. Luckily, for the freshmen athletes this year, the upperclassmen members of their respective teams have treated them with respect and kindness.
"The rest of the team has been great," Knapp said. "They treat us like regular teammates, not like we're super young freshmen or anything crazy, but they're really nice and have helped us along the way."
Leave a Comment
Donate to Wayland Student Press
Your donation will support the student journalists of Wayland High School. Your contribution will allow us to purchase equipment, cover our annual website hosting costs and sponsor admission and traveling costs for the annual JEA journalism convention.
About the Contributors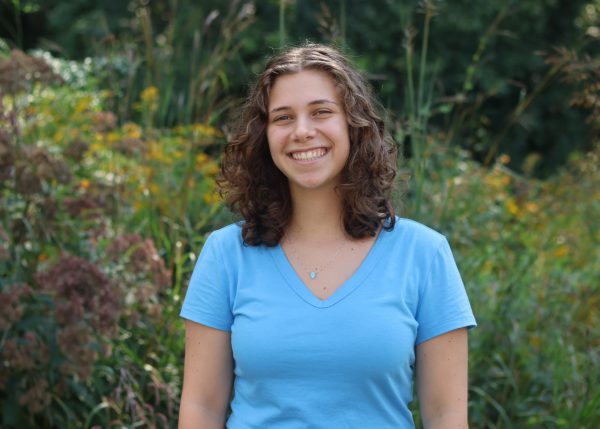 Bella Schreiber, Sports Editor
Bella Schreiber, Class of 2025, is a third year reporter and sports editor for WSPN. She is a member of the varsity softball team at WHS. In her free time,...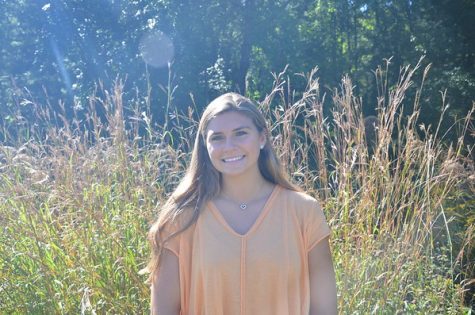 Sammy Johnson, Co-Sports Editor
Sammy Johnson, Class of 2022, is a 3rd year reporter and sports editor for WSPN. She plays soccer, basketball, and lacrosse for the high school. Outside...