Warrior Weekly: MLB World Series matchup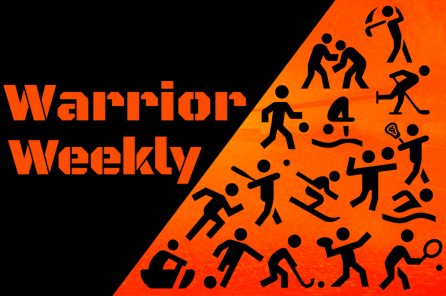 It is late Oct., which means that the World Series is upon us. The 117th edition of the culmination of America's favorite pastime is deadlocked at a game apiece. The pennant winners from both leagues, the AL-winning Astros and the NL-winning Braves, have each taken a game in this seven-game series, as it now moves from Houston to Atlanta. Everyone has their opinions and takes on who ultimately wins it all and why, but when breaking it down, you'll see that each of these teams has its strengths and weaknesses that could ultimately result in giving us one of the closest and best World Series of all time.
The Houston Astros.
They've been here before. The Astros are fresh off winning their fifth straight appearance in the ALCS, knocking off a blazing hot Red Sox team that had just beaten the only 100-win AL team in the Tampa Bay Rays during the division series. The Astros had their way with the Chicago White Sox during their division series matchup, handling them in a gentleman's sweep in their five-game series.
Early on in the AL-pennant championship, it looked like the Red Sox's flaming offense would carry them past the Astros, which would give them their second ALCS win against Houston in the past four years. However, the Astros' pitching stepped up, and dominated the Red Sox offense over the last three games, after going down 2-1. The Astros offense woke up too, specifically late in close games, to help Houston win three straight to go to their third world series in five years.
The Atlanta Braves.
The underdogs. It is impossible to tell how many people thought the Braves would be in the last series of the year, but it was probably not many. To make matters worse, that number dropped precipitously after Atlanta lost their best player in Ronald Acuna Jr., a young Venezuelan phenom who is on track to become one of the biggest stars in baseball. Atlanta was coming off a great season that ended in tragic fashion, as they lost a 3-1 lead in the 2020 NLCS to the eventual-champion Dodgers.
This season, coming into the playoffs as the only team with under 90 regular-season wins, the Braves were looked at as a "get by" team that the eventual pennant winner would quickly dispatch of on their way to bigger and better things. After losing Game 1 of the division series to the title-hopeful Brewers, Atlanta clawed their way back, taking three straight to win the series in four. Next up was nothing more than good old-fashioned revenge. The Dodgers, who unquestionably had baseball's most stacked roster, was coming in after winning a Game 5 nail-biter in the division series against the Giants, who had one-upped the Dodgers in regular-season wins to win a crazy NL West race.
The Braves had 20 fewer wins than the Dodgers in total during 2021, but that did not seem to matter. Atlanta came out firing, quickly taking a 3-1 series lead yet again, leaving both Dodger fans and the entire baseball world with their mouths hanging open. However, after the Dodgers scraped out a Game 5 win, rumblings began about the Dodgers' ability to come back from a 3-1 deficit yet again. Any ideas of a Dodger comeback were quickly squashed, as Atlanta clinched in a 4-2 win at home in Game 6. They are coming into this matchup against the Astros as underdogs yet again, but if history teaches us anything, then make sure to never count out the Braves.
Who has the advantage?
These teams seem pretty evenly matched. Both have seasoned veterans, dominant starters, stacked lineups, and plenty of bullpen arms. However, while the total might be pretty close, let's see which team has the advantage in specific areas of the game.
Starting Pitching.
This might be the easiest category to judge. The Braves have the Astros beat in pretty much all categories, whether it's wins, ERA, OBA, hits and strikeouts. To add to it, three Braves starters have a lower ERA than the Astros' Framber Valdez, the starter with the lowest ERA on the team. Plus, after their ace went out for the postseason before the ALCS in Lance McCullers Jr., while Houston might be an experienced team, both Valdez and 24-year-old starter Luis Garcia are relatively young, leaving some questions about their ability to pitch under pressure.
However, giving credit where it's due, both had dominant performances in the last two games of the ALCS, pitching over 13 innings, giving up three hits, one run and striking out 12, combined. The Braves simply have more to throw at you, with a deadly combination of Max Fried, Ian Anderson and former-Astro Charlie Morton. Even though Morton might be out for the series, Atlanta still takes this one handily.
Advantage: Braves
Batting Lineup.
Much like starting pitching, this one is a relatively easy call. The Astros lead not only the Braves but the entire playoffs in virtually every offensive stat, with Atlanta's lead only coming by one in the home run department. The Astros have struck out almost 20 times less than the Braves but are leading them in slugging as well, showing both their ability to hit with power and with discipline. Recent playoff and World Series heroes flood the roster, headlined by Alex Bregman, Jose Altuve, Kyle Tucker, Yuli Gurriel and Michael Brantley, with the latter three all finishing top ten in the American League in batting during the regular season, and the last two finishing first and second, respectively.
Altuve is now third in home runs in MLB postseason history, and that's not to mention former Rookie Of The Year and ALCS MVP, Yordan Alvarez, who is currently hitting .410 this postseason which is good enough for 6th in the league. The Braves have their fair share of offensive power, with the red-hot Eddie Rosario besting Alvarez at .426 to headline a lineup containing Silver Slugger Ozzie Albies and MVP-winner Freddie Freeman. However, factoring it all in, Houston wins this category soundly.
Advantage: Astros
Bullpen.
Now it starts to get interesting. Much like their starting staff, the Braves have a triple-headed monster coming out of the pen too. Tyler Matzek has simply been the best bullpen arm in baseball during the postseason, boasting a 2.31 ERA over 11.2 innings while also leading the entire league in appearances at 10. A.J. Minter has been stellar too, posting a 0.90 ERA over 10 innings pitched, giving up only five hits in his six appearances. To top it off, there's the closer, Will Smith, who has given up three hits and no runs over eight innings in his eight appearances, racking up 4 saves, which is three more than anyone else in baseball during this postseason.
The Astros, however, aren't too shabby themselves when it comes to late-game pitching. They have a closer of their own, in Ryan Pressly, who has given up six hits and one run in his seven innings over his seven appearances. Adding to that is Phil Maton, who has given up four hits and one run over his 8.1 innings in nine appearances, giving him a 1.08 ERA for the playoffs this year. Throw in Ryne Stanek, Kendall Graveman and Christian Javier, who have ERA's of 2.35, 1.13 and 0.00, respectively, with each throwing at least 7.2 innings, and it seems like these two are pretty evenly matched in this particular category. However, when picking between the two, the higher upper-end talent wins, especially in the World Series, which gives the Braves the slight edge.
Advantage: Braves
Managing/Experience.
These two ideas can be left separate, but they are better when left together. Teams that have managers that have been successful and in high-leverage moments before often seem to have less "self-inflicted" wounds. Managers that have seen more situations can handle more situations, and their team seems to always look like they have "been there before". Some might undervalue this aspect of the game, but it has proven to be a major factor in both the past and recent memory, with the team that gets "out-coached" often ending up on the losing side.
With all that said, this one definitely goes to the Astros. Atlanta's skipper, Brian Snitker, is nothing to sneeze at, as his club has improved steadily every season over his seven years in charge. However, he's simply no match for Dusty Baker. The 1977 NLCS MVP and 1981 World Series champion has made a seamless transition from playing into managing, and his resumè is extensive.
Despite managing 17 years more than Snitker, Baker still has a higher regular-season winning percentage, and he's brought all five of the teams he's managed to a minimum of the division series. The only thing that has evaded Dusty throughout the years has been a World Series ring, losing his only shot in 2002, his last year as the head boss in San Francisco. However, combining him with the tried and true lineup that the Astros have gives Houston the nod.
Advantage: Astros
Leave a Comment
Donate to Wayland Student Press
Your donation will support the student journalists of Wayland High School. Your contribution will allow us to purchase equipment, cover our annual website hosting costs and sponsor admission and traveling costs for the annual JEA journalism convention.
About the Contributor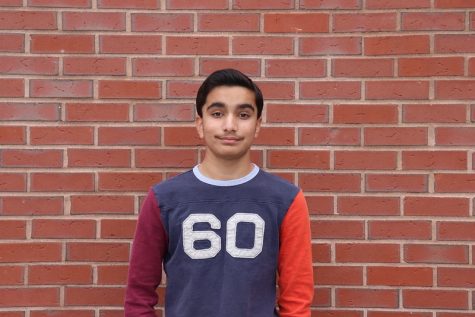 Aditya Weling, Staff Reporter
Aditya Weling, Class of 2023, is a second year reporter for WSPN. He is part of the WHS debate team. He enjoys watching sports, listening to music and...