Opinion: Are Concerts Safe?
Starting at a young age, any musical fan wants to be able to hear and see their favorite musicians perform live on stage. From festivals to solo performances, concerts attract a huge majority of the population. In 2019, 90% of all 18 – 34 year olds attended at least one concert. With such a vast part of the population attending concerts, it should be ensured that everyone attending is safe. However, through the pandemic and recent news, the question of whether or not concerts are safe has become a substantial concern.
When the pandemic closed stores, schools and arenas, concerts were stopped altogether. Live Nation concerts and festivals dropped from having 40,000 concerts in 2019 to 8,000 in 2020. While the world was forced into lockdown, artists were obligated to cancel their tours. Musicians like Taylor Swift, Justin Bieber, Bob Dylan, Harry Styles, The Weeknd and many more had to cancel or postpone their tours.
As COVID-19 cases in the U.S. have been slowly dropping and more than 50% of the U.S. population has been vaccinated, artists are feeling more comfortable performing live again. Musicians and their management are rescheduling concerts that were once postponed and are starting their tours once again. Artists and various arenas have put in place certain COVID-19 safety protocols to ensure the safety of fans, the artists and those working the events.
I was able to attend one of Harry Styles' "Love on Tour" concerts when he performed at T.D. Garden this past October. To enter the arena, you had to show your proof of vaccination or show a negative COVID-19 test you had received in the past 48 hours. Fans were also required to wear a mask. The thought of being in the same room with almost 20,000 people was scary knowing I was risking my own health. If I were to attend a concert without these restrictions, I would have been uncomfortable.
It is necessary that artists take precautions to keep fans safe. Artists have every right to start touring again, but they cannot be careless when there is still a pandemic. There are still around 70,000 COVID-19 cases every week in the United States. Taking precautions is especially necessary for younger generations who make up the majority of fans at these concerts. Attending the concerts and then returning to schools is very unsafe for other students or staff members around them if the concerts do not have safety precautions.
Not only do artists have to keep us safe from the dangers of COVID-19, but there are other safety protocols that need to be taken to keep fans out of harm's way. On Nov. 5, artist Travis Scott held the Astroworld Festival in Houston at NRG park. The park was packed with more than 50,000 fans rushing to get closer to Scott. Fans crushed each other into barricades, causing people to become unable to breathe and many were trampled. Ten fans were killed at the event including a 9-year-old child.
Of course, Scott never planned that anyone would be injured or killed at Astroworld, however, new information has been released stating that just a month earlier Playboi Carti canceled a festival at NRG park because of concerns over fans' safety.
Astroworld is not the first concert that had a stampede which resulted in multiple fans deaths. General admission concerts have been extremely unsafe for decades. In 2000, nine fans were trampled to death during a Pearl Jam Concert at Denmark's Roskilde Festival. In 1979 at one of The Who's concerts, before the event even began, 11 fans were trampled and killed while entering the Riverfront Coliseum. And in 1974, Danny Cassidy performed at the White City Stadium. During the concert, fans rushed to the stage, crushing more than 800 fans, who had to seek medical help after the event, and killing a 14-year-old child.
Concerts are most artists' main source of income, so it is evident that they must continue performing. The months that touring stopped due to the pandemic were definitely difficult for many upcoming artists, so with the first sign of touring being safe, many artists jumped on the opportunity. However, keeping fans safe should be the first concern when holding these events and necessary precautions have to be put in place.
For COVID-19 safety, I think that proof of vaccination or a negative COVID-19 test should be shown since singing can release virus infected droplets into the air. I think masks are important, however, especially for outdoor events, I don't think they have to be mandated.
For concerns regarding physical safety and prevention of stampedes, I think that general admission festivals need to have stricter rules. Allowing huge groups of fans to be in a confined space with no boundaries is how the trampling and suffocation of fans happens. If a concert is to have general admission, there has to be security and enough space for fans to be able to escape if they are in a situation where they are being suffocated. Also, fans attending need to take responsibility and stay in place, pushing to the front can be fatal.
Deadly concerts are not common, but they are not impossible. Especially now with COVID-19 also being a concern, fans have to be especially careful. I would never tell anyone not to attend a concert, especially since I attended one this year. However, fans need to be safe and take necessary precautions before attending concerts. Musical artists and arenas are not always going to have the necessary protection needed to keep fans safe. So go out, go see Taylor Swift when she next tours, go to a festival you have wanted to attend in the next few months, but please be careful.
Leave a Comment
About the Contributor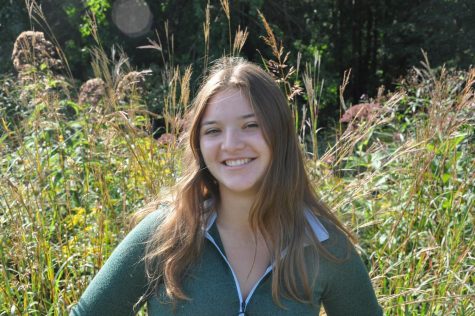 Sophia Oppenheim, Copy Editor
Sophia Oppenheim, Class of 2023, is a second year reporter and copy editor for WSPN. She is part of the WHS field hockey team and girls swim team. Outside...