Maya Noyes: "Just do it, even if there's a possibility that it might not happen"
High school can be a time to discover one's passion and future career interests. Although freshmen Maya Noyes' passion for cooking was showcased after winning "Chopped Junior," a popular cooking show, Noyes has loved cooking from a young age.
Coincidentally, "Chopped Junior," the show Noyes competed on in 2019, was one of Noyes' main inspirations.
"[My family and I] would watch a ton of cooking shows, and that's kind of when I'd be 'oh [cooking] is really cool,'" Noyes said. "I started helping my parents out cooking dinner, and I fell in love with it around five or six [years old]."
To some, cooking a dish may be as straightforward as following a simple recipe and using exact measurements. However, Noyes feels that cooking can be so much more than the words written in a cookbook, and getting creative in the kitchen is a great way to express yourself.
"Knowing that what you created is yours and that you came up with it is just a really good feeling," Noyes said.
Noyes credits her childhood love for the show as one of her motivating factors in applying to be a contestant, but her selection to be a contestant on "Chopped Junior" didn't happen overnight.
"I first applied when I was nine," Noyes said. "And I was like, 'this is going to be fun.'"
Although Noyes grew up studying and admiring the show, seeing and doing are two completely different things. On the show, Noyes dealt with the pressure of running around a kitchen to prepare a three course meal with an audience of millions of people.
"It felt surreal," Noyes said. "I didn't know how to react because I was going to be on live television, so I was freaking out."
As a contestant, Noyes gained exclusive access to the Food Network set and was exposed to behind the scenes information that she wasn't aware of before.
"When I got there, it was really cool," Noyes said. "I met the people, we did set tours [and] had interviews. It was just really cool to see the behind the scenes and how things work."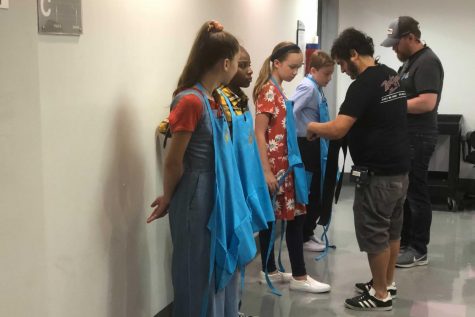 After filming her episode, Noyes decided to keep the news of her victory under wraps until it aired. Even Noyes' close friends and family weren't made aware of her victory until the moment it was announced by the judges and host.
"[During our viewing party], I tried to make it seem like I didn't win," Noyes said. "I felt [hiding my win] added a little bit more suspense, so when everyone found out, they went crazy."
It seems difficult to assume that one's life would remain the same after going through such a life-altering event. Noyes can attest to this, as she recognizes massive social changes in her life as a result of her "Chopped Junior" win.
"I think [my life] definitely has changed because immediately after ["Chopped Junior"], there were so many people who I never talked to or I didn't think knew who I was who would come up to me," Noyes said. "It was cool to be recognized by these people that I didn't even know and know that so many people had watched it. My life changed in a way that [allowed me to] make more connections with people."
As a result of her growth as a teenager and involvement on "Chopped Junior," Noyes has evolved her cooking expertise through her personal experiences.
"I think my cooking has evolved with my creativity on what I could use and how I can incorporate ingredients into a dish," Noyes said.
Although Noyes decided on her own that cooking was the path she wanted to pursue, she was constantly supported and encouraged by friends and family, who allowed her to express her creativity and grow as a chef.
"My mom, especially, and my dad, [helped me] on random nights [by] telling me how they were cooking something," Noyes said. "Also, my aunt and I used to have this thing called midnight snack, [where] we'd make the most elaborate desserts for no reason at midnight."
"Chopped Junior" provided Noyes with both an unforgettable experience and the funds to kick start her dream. Noyes aspires to open her own gastropub one day, and the $10,000 in earnings from "Chopped Junior" will hopefully help her grow as a chef through culinary school. Additionally, Noyes encourages other kids to not be afraid of taking chances to achieve their dreams.
"I applied four times for ["Chopped Junior"], and I didn't think I would [get on the show], but I still did it," Noyes said. "Just do everything you can and do what makes you happy if it's what you love."
View Comments (1)
Donate to Wayland Student Press
Your donation will support the student journalists of Wayland High School. Your contribution will allow us to purchase equipment, cover our annual website hosting costs and sponsor admission and traveling costs for the annual JEA journalism convention.
About the Contributor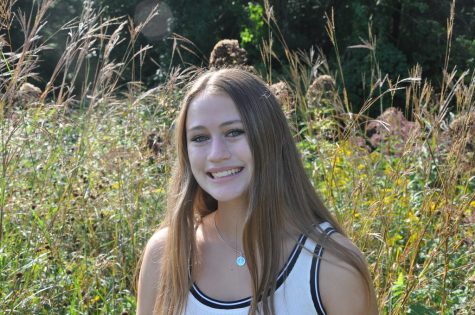 Delia Caulfield, Copy Editor
Delia Caulfield, Class of 2023, is a second year reporter and copy editor for WSPN. She plays soccer, softball and runs track for the high school. Outside...