Insult to injury: Powderpuff tradition comes to a close with the Class of 2022
After a year with very few senior events, the Class of 2022 set a goal to make their final year at Wayland High School as memorable as possible, and they participated in the annual Powderpuff game on Spirit Day.
The team of senior girls is coached by senior members of the football team. For many years, it has been a fun tradition to kick off the Thanksgiving break. Recently, the game has gotten a bit too aggressive, forcing the Class of 2022 to be the final class to have a Powderpuff game.
"This tradition, as it has been held until now, will not continue," WHS  Principal Allyson Mizoguchi said. "I plan to work with the junior class to develop a new event moving forward that addresses the concerns of Powderpuff."
After not having a Powderpuff game for two years due to COVID-19, the senior class was motivated to make the game happen. In the weeks leading up to the game, Mizoguchi held many meetings with coaches and players to discuss the safety concerns and rules.
"In other years, it has gotten pretty intense between the girls with some fights breaking out, where this year we made it more of a priority to keep it safe," senior Reid Vanslette said. "There were some injuries, not because of us. It might have been Weston, but I'm not exactly pointing fingers here."
For the game to be played safely, Mizoguchi and involved individuals from Weston wanted to make a few changes to the rules.
"They tried to make it 7v7, but we continued to practice 11v11 like it has been every other year," Vanslette said. "The practices never changed, but the game sort of changed with the rules, making it less physical."
Besides safety concerns regarding injuries, Mizoguchi had two other problems she was worried about heading into the game. The goal of Powderpuff is to have an enjoyable start to the break. Unfortunately, that hasn't been the case in past years.
"I am concerned with the optics of the event," Mizoguchi said. "Although it can be a showcase of female athleticism, some years there has been a demeaning tone from the fans. This event also fosters more competitiveness between Wayland and Weston, some of it unhealthy, and I don't think we need one more event that heightens our rivalry."
The last time the Powderpuff game was played, it took place at Weston, and there was also no game last year due to COVID-19. Usually, the Powderpuff game and the Wayland football game take place on the same field, but Weston had a different idea for this year.
"Weston just kind of told us they already got refs even though they knew it was supposed to be at Wayland, as well as the principal at Weston saying let's just have it here," senior Haley Melvin said. "It seems unfair to us, but we are just happy the game still happened."
With the tradition of Powderpuff already on its way out, the number of injuries that occurred during this year's game certainly didn't help keep the tradition alive for years after.
"Dr. Mizoguchi said this will be the last year of Powderpuff because of the fights that break out and injuries like a torn ACL, a black eye and a potential concussion," Vanslette said.
The Powderpuff team continued to practice despite the controversy around the event. Many of the memories that come with Powderpuff are from the early morning practices before school, where the players and coaches get to bond.
"We practiced for two to three months right before school which was a great time," Vanslette said. "We would work on our offense, defense and individual work depending on the day. Our offense would always end our practice playing out scout defense."
Having meetings to work out the final plans of the game was beneficial to not only the players and coaches, but also the administration. They could explain their concerns and come up with a final plan for the game that everyone agreed on.
"I think since we are students involved in Powderpuff, we gave our positive ideas which definitely outweigh the negatives, and Dr. Mizoguchi found our thoughts and ideas helpful," Melvin said.
Besides the safety concerns, Dr. Mizoguchi expressed her concern about equal playing time. The Powderpuff coaches had to make sure that the playing time during the game was fair, and the girls were happy. Any senior girl was allowed to sign up to play, but it is up to the coaches to decide positions and responsibilities.
"Like it is in any other sport, it was difficult from a coaching standpoint to get everyone in, which we did, but it was hard to equal it out," Vanslette said.
Another alternative that Dr. Mizoguchi thought of to deal with the safety factor of the game was to have adult coaches instead of student coaches. Of course, as the tradition goes, that's not the point of the Powderpuff game. Besides the actual playing and practicing, the point of Powderpuff is to bring the senior class closer together.
"We wanted it to be a nice and safe game," senior Sophie Ellenbogen said. "I was looking forward to playing with the girls in my grade because we haven't really come together as a group to do a big activity yet."
After the final Wayland-Weston Powderpuff game was over, many seniors reflected on the connections they made with each other during the whole process. Although the tradition of Powderpuff has come to an end, the discussion for a new tradition has just begun.
"I am pretty upset that Powderpuff is over, but hopefully there will be a new tradition starting up next year," Ellenbogen said. "I had a great time playing with the girls, and the guys were great coaches. I loved our early morning practices."
View Comments (1)
Donate to Wayland Student Press
Your donation will support the student journalists of Wayland High School. Your contribution will allow us to purchase equipment, cover our annual website hosting costs and sponsor admission and traveling costs for the annual JEA journalism convention.
About the Contributors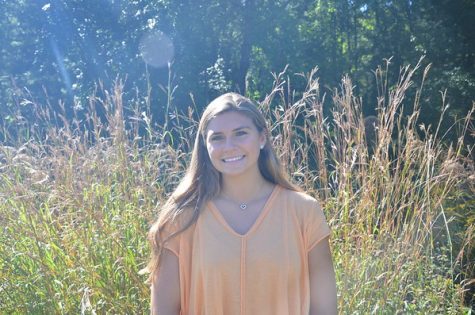 Sammy Johnson, Co-Sports Editor
Sammy Johnson, Class of 2022, is a 3rd year reporter and sports editor for WSPN. She plays soccer, basketball, and lacrosse for the high school. Outside...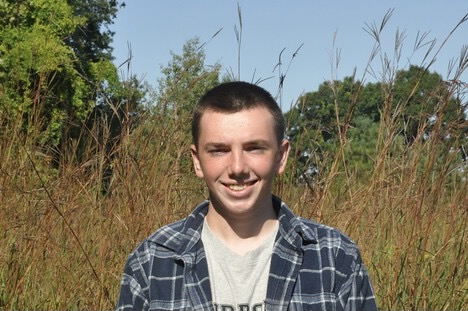 Luke Caples, Staff Reporter
Luke Caples, Class of 2023, is a first year reporter for WSPN. He plays for the varsity soccer team at Wayland High School. Outside of school, he enjoys...