Girls basketball team shuts down due to COVID-19 outbreak
For many sports teams, including the Wayland girls basketball team, COVID-19 caused games and practices to be temporarily shut down to ensure the safety of players. With just a few players on the Wayland girls basketball team not getting the virus due to an outbreak, they made the decision to temporarily halt their practices and games over winter break. Although many are grateful the whole program wasn't shut down, there are still concerns about the future.
This year, facing COVID-19 has been a big challenge for many people. Many students rely on things like sports being around to keep them going. Fortunately, many high schools have been trying their best to keep sports going regularly. They assess COVID-19 cases from each team and decide whether or not they should continue. To the dismay of many players, this meant that when a large sum of their team tests positive, the program is shut down.
"[We] were really determined to get ourselves back on track, and we seemed to practice with more intensity knowing that we had to make up for lost time," senior captain Haley Melvin said. "I'm honestly grateful that our shutdown was at the beginning of the season, so we have the opportunity and time to reschedule the games we missed."
Thankfully, the teams are doing all they can to keep a positive attitude towards the situation. Many believe that most towns will have to shut down at some point due to high numbers of COVID-19 cases. While some look at that in a pessimistic way, others choose to remember that it could have been completely shut down, and since the outbreak occurred early in the season, it will be possible to reschedule games that were postponed.
"Every practice matters, and we are doing a lot to prepare for some of our tough upcoming games," varsity coach Amanda Rukstalis said. "Every practice, we are continuing to perfect our plays and our press."
After having around 10 practices and games canceled, the team needed to work extra hard to get back into shape and ready to compete with some of the tough competitors in their upcoming slate of games.
"We had some people who weren't able to play right away because they had to wait for their doctor's clearance, so we had a few days with [only] seven players which wasn't ideal," Melvin said.
More challenges arose as varsity players were not all able to come back right away. Going into the first week of games and practices, the team was still shorthanded. This forced them to get innovative and push players who were healthy to put in 110% every day.
"I wasn't very surprised that some schools shut down their programs temporarily because with all of the news saying that this virus is spreading quickly, it was only a matter of time that we would have to take a break," senior Anjali Patel said. "I know there are other schools that are taking really long breaks which would also impact our schedule."
Gradually, more and more schools have been impacted by COVID-19, causing shutdowns of sports and a shift to virtual learning in some areas. Although many students at Wayland are thankful they haven't been too badly affected, there are still many possibilities that other schools having trouble will lead to missed games.
"I feel very bad for other teams shutting down, but each school needs to do what they think is best for their school," Rukstalis said. "[Hopefully] schools don't shut down and instead make decisions on a team to team basis, like we have been doing here at Wayland."
There are many conflicting opinions revolving Wayland's participation in sports against other schools. On one hand, some think that all games should be canceled. Others argue that there has not been evidence of extreme breakouts of COVID-19 within any team in Wayland's league where it has spread to the rest of the league. In the end, it will come down to what each school wants to do.
"If we can play the way we played against [Concord-Carlisle], we have a real shot at being competitive in a lot of our games [for] the rest of the season," Rukstalis said.
The team has fought hard to pick themselves up and continue their battles against each new team. Although they may have lost, the battle that they put up against an incredible team like Concord-Carlisle proves how far they've come since the break.
"I think there's [going to] be a major impact with not having fans allowed at games, especially during our Friday night home games," Patel said. "Our fans are a major part of how we play during these games because we gain a lot of energy from them, and that's kind of how we build our momentum. It's what fuels us during the game and even in warm-ups."
Wayland, along with everyone in their league, decided to only allow two spectators per player at a game, meaning the once chaotic and supportive Wayland student section will no longer be there to motivate the girls to play their most energetic brand of basketball.
"
Our fans are a major part of how we play during these games because we gain a lot of energy from them. It's what fuels us during the game and even in warm-ups.
— Anjali Patel
"It's just harder to get the energy up when there's no one to cheer you on," Melvin said. "Honestly, even away games are better when they have a student section because I find that getting chirped also fuels our team and gets them going."
Last season, there were no spectators allowed at games, causing the excitement in the games to simmer down quite a bit. Although everyone on the court loves to play, it can sometimes be hard to push yourself when there is no one there to cheer, whether against you or for you.
"We are preparing for upcoming games by getting conditioning in when we get the chance and also just getting mentally refocused," Melvin said.
The team recognizes they need to spend time preparing their physical and mental state. For many sports, if you don't take a minute to clear your head and stay in the moment, you won't be able to succeed. Basketball is the same, so by focusing on their mental and physical state, the team believes they should come back better than ever.
"I'm just excited about getting back on the court and playing games with my teammates," Patel said. "The best part of the season are these games and getting to play with a team that you've bonded really well with."
View Comments(1)
Donate to Wayland Student Press
Your donation will support the student journalists of Wayland High School. Your contribution will allow us to purchase equipment, cover our annual website hosting costs and sponsor admission and traveling costs for the annual JEA journalism convention.
About the Contributors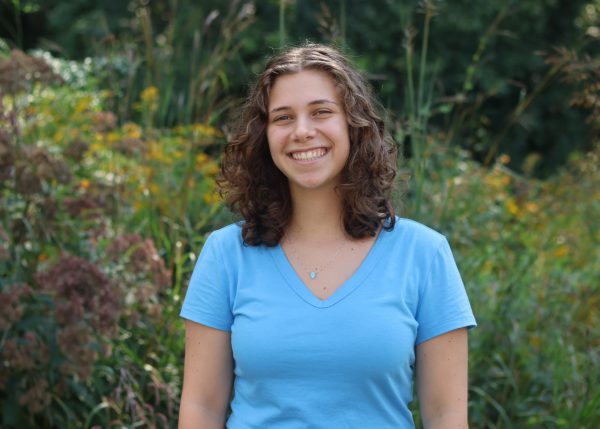 Bella Schreiber, Sports Editor
Bella Schreiber, Class of 2025, is a third year reporter and sports editor for WSPN. She is a member of the varsity softball team at WHS. In her free time,...
Charlotte Thirman, Co-Multimedia Editor
Charlotte Thirman, Class of 2023, is a third year reporter for WSPN and co-editor of multimedia. She plays on the school's field hockey team. Outside...