Jillian Segel: Taking curling to the national level
Freshman Jillian Segel slides down the ice, sweeping the 40-pound granite-stone towards her target called the house. Segel narrows her eyes in concentration, pushing her limits as she's headed to junior nationals for curling at the end of March.
Segel started curling in second grade, after one of her mother's co-workers brought up the sport to her family. Upon discovering the sport, Segel's parents talked about it frequently with her and encouraged her to give curling a try. Segel began to train at Brimstones Curling Club in Wayland, and she's been there ever since.
"I didn't want to do it at first [because] I thought it was the stupidest thing ever," Segel said. "I hated it. I was like, 'Why are you making me do this? No thank you.'"
Training was relatively easy when Segel was younger because it was only once a week. However, as Segal got older, practices became more time consuming, which ultimately made her more passionate about the sport.
"[As I got older], I wanted to get better at each [practice]," Segel said. "I'd go and try to make a specific shot, and if I couldn't do it, then I'd want to go back the next day and make it."
Curling is a very sportsmanship-like sport. After tournaments, Segel enjoys broomstacking, which is when everyone sits at a table, including the opposing team. Everyone's a good sport, so the athletes all have a fun time socializing. For example, at the junior level, everyone eats snacks and candy following a tournament.
"There's just this whole curling community," Segel said. " Every time you go to a tournament, you see the same people. It's a good group of people. You're insanely connected to your team."
Through bonding activities, the team is able to create chemistry to propel them through games on the ice.
"Because it's such a small team, the team dynamics is what wins the games," Segel said. "You need team dynamics because you need to put all your trust in them—that they're going to make their shots and you make yours."
After Sunday practices, the older kids will teach the younger kids for two hours. Segel loves the fact that people always celebrate one another's progress.
"It's really rewarding, coaching the younger kids," Segel said. "[When] you're at practice, everyone is rooting for everyone else, even if you're not on the same team, you're always like 'oh nice shot,' or 'good job.'"
Due to COVID-19, Segel was unable to have a competitive season this past year. Segel's club was closed, so as a result, her team had some practices at a hockey rink.
"We didn't have a real season, no tournaments, no national level events, there was nothing," Segel said. "To make do with what we had, we had to go to Worcester Hockey Rink, and we would play in a rink of ice, which if you're a curler, it's very bad."
Recently, Segel achieved a junior curlers biggest goals: qualifying for U-18 Nationals. In order to qualify for nationals, one must win curling play-downs.
"It was pretty exciting because the team that we needed to beat to be able to go, we beat them by a lot in the first game," Segel said. "The second game we played against the team, we lost, meaning we had to go to a tie breaker game against them. Since we set it up so good, they couldn't make their shot, and we ended up winning."
This year, the U-18 Nationals are located in Fort Wayne, Ind., and are held at the end of March. There will be 12 boys teams and 12 girls teams attending from around the country.
"It was our first time ever competing in play downs, and being able to go is just everything you've worked for, right there," Segel said. "Everything else is just for practice, just for these couple games."
However, since Segel's team is relatively young, they don't expect to place in the top. Their goal is to do the best they can and potentially win a few games.
"[We just want to] show up and represent our club and get our name out there for our team," Segel said.
Leave a Comment
Donate to Wayland Student Press
Your donation will support the student journalists of Wayland High School. Your contribution will allow us to purchase equipment, cover our annual website hosting costs and sponsor admission and traveling costs for the annual JEA journalism convention.
About the Contributors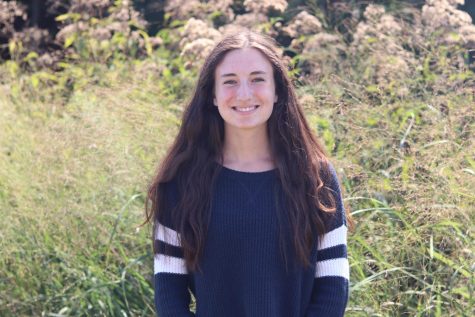 Sasha Libenzon, Co-Multimedia Editor
Sasha Libenzon, Class of 2025, is a second year reporter and co-multimedia-editor for WSPN. She runs track and Nordic skis for WHS. Outside of school,...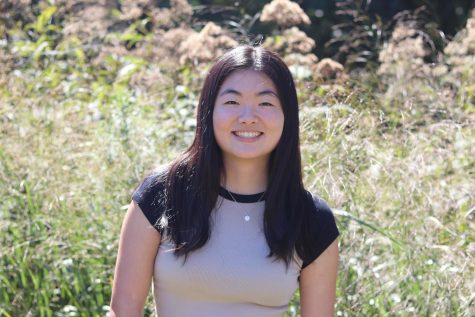 Selena Liu, Staff Reporter
Selena Liu, Class of 2024, is a second year reporter for WSPN. She runs for the high school's track team and is a captain of the cross country team....