WHS fall sports playoff preview
With the regular season recently coming to a close, there is a new challenge ahead for the Wayland High School fall sports teams: playoffs. This year, seven WHS teams will continue its season past its regular schedule. Here is a closer look at what is to come for these teams.
Boys soccer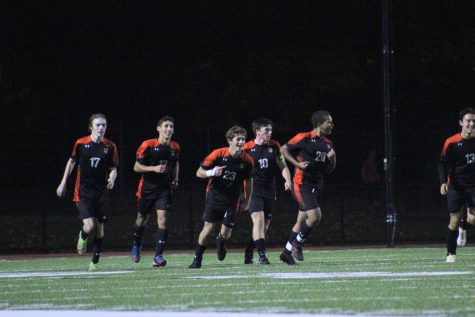 With a record of ten wins, five losses and three ties, the boys varsity soccer team holds the best record of the Wayland fall sports teams this season. The boys varsity soccer team is the No. 10 seeded team in Division II and will skip the preliminary round. The Warriors will face the No. 23 seeded Somerville in the round of 32 at home on Monday, Nov. 7 at 5 p.m..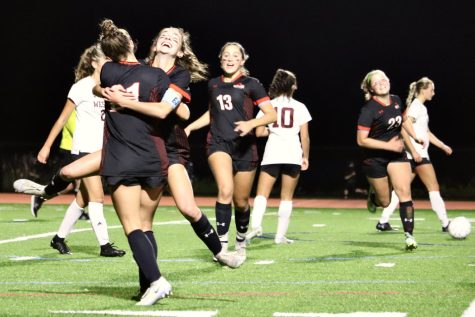 "I'm feeling confident, and I feel like we can make a run at the state championship [this year]," senior soccer player Nikkie Kapadia said.
Girls soccer
After not qualifying for playoffs last season, the girls varsity soccer team's seven wins, eight losses and three ties has landed it a No. 28 spot in the Division II state tournament. Led by new varsity coach Lisa McNamara, the team will take on No. 37 ranked North Middlesex Regional at home on Friday, Nov. 4 at 4 p.m. in the preliminary round.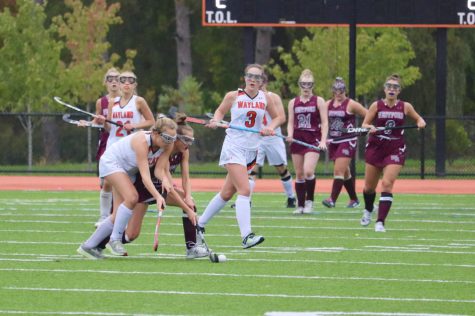 "Going into playoffs I'm really excited," junior captain Lily Mele said. "I think we're gonna really bring it when the first game comes no matter our seed or anything. I think the energy's gonna be great and we're going to perform very well."
Field hockey
With a regular season record of five wins, eight losses and four ties, the WHS field hockey team is ranked No. 26 in Division II. With a team of 15 seniors, this older team is searching for a win against No. 7 seed Swampscott in the first round of playoffs. The first game will take place at Swampscott High School on Thursday, Nov. 3.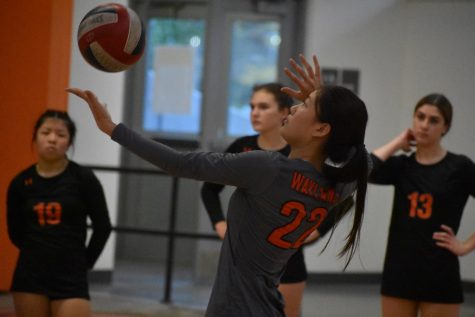 "I'm really excited," sophomore Cate Ellenbogen said."I'm also nervous because if we don't win then [our] season's over, but I do think we have a pretty good chance of competing with Swampscott."
Girls volleyball
For the first time in years, the WHS girls volleyball team will have a home court advantage for its first playoff game of the season. With a record of 4-15, the team is ranked No. 15 in the Division III tournament. The team will take on Holliston on Thursday Nov. 3 at 4 p.m..
"I think we're all really excited because of the unity and cooperation of our team, especially since we have two new players moving up from the JV team for the playoffs," senior captain Elena Liu said.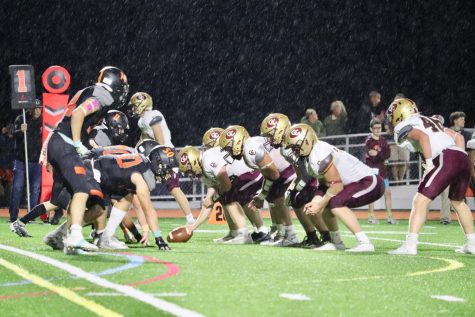 Football
The Wayland Warrior football team will not participate in the state tournament this year. However, the team will face Somerville this Friday at 7 p.m. for the 2022 MIAA North Football Non-Playoff game. The final football psych, according to the "WHS Fan Section 2023" Facebook group, will be neon.
"We're two teams that have had a tough record this year, and I think we have a really great chance to win," sophomore Luke DiPietro-Froio said. "Both teams are gonna be hungry for a win, and I'm feeling good about it."
Cross country
Next Saturday, the WHS cross country team will attend the Divisional Meet on Nov. 12 at Stanley Park in Westfield, MA. Both the boys and girls varsity teams will enter the meet looking to qualify for the MIAA Division II Championship in Devens, MA
"Our team is feeling really good this year going into Divisional's," senior captain Thomas Creavin said. "…This year, we have an even faster varsity team plus an addition of another really fast athlete, Will Jackson. I think with Owen and Luke [Chisum] and Owen [William's] improved speed from super training, the addition of Will J and all our other athletes continued improvement each race, we're set to have a great showing and coast our way into the states meet."
Cheerleading
In addition to cheering for the football team one last time this Friday night, the WHS cheerleading team will head to Concord-Carlisle High School to compete and perform at 3:50 p.m.. One of the scoring categories includes crowd energy, so fans could increase the team's chances at placing higher at the competition.
"I'm feeling good," senior captain Amy Nagesha said. "I'm feeling confident in our routine, we've been running our full-outs a lot and I think everyone is really excited."
To find out more about the MIAA state tournament and get more information on brackets, visit the MIAA website.