WSPN winter all-star athletes
The following athletes are named "WSPN Winter All-Stars" for the 2022-2023 season. They were selected by their coaches for their accomplishments, skill and leadership in their winter sport.
Alpine skiing: Finley Knapp
This standout sophomore finished second in the Dual County League (DCL), as well as 10th at states for giant slalom and 23rd for slalom. Knapp followed up her notable season by being named a DCL All-Star and alpine ski captain for next season.
"She sparked the Warriors girls team to fourth place team overall," head coach George Conlin said.
Knapp is a two-time varsity lacrosse and field hockey player and was named 2023 field hockey captain. She hopes to play field hockey in college.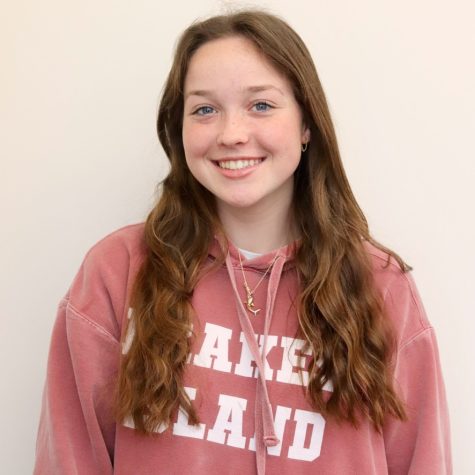 Boys nordic skiing: Daniel Narvaez
As a junior, Narvaez became a DCL All-Star and came in 14th overall in the Mass Bay West League. This three time nordic ski team DCL All-Star is also a member of varsity cross country and track during the fall and spring.
"Daniel has a quiet ferocity about him that makes him a formidable skier," head coach Chris Li said. "He's always ready to work with his teammates during training and at races to ski faster. Given a task, Daniel will do his best to follow through and do more if possible."
Narvaez also enjoys Model UN and is uncertain about his college plans.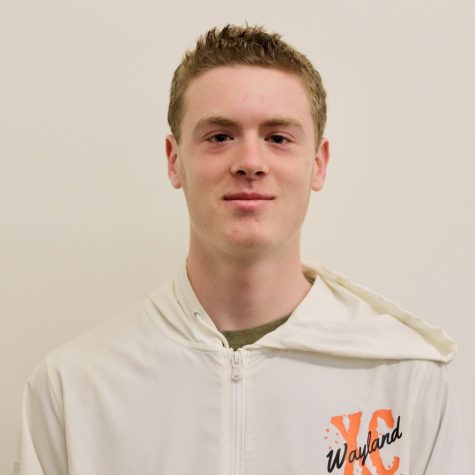 Girls nordic skiing: Amy McCormack
This junior finished 10th in the Mass Bay West League in her third season of nordic skiing, naming her a DCL All-Star for the second year in a row. At the MIAA Nordic Skiing State Championship, McCormack finished 18th overall in a field of over 130 skiers.
"Amy is one of the first athletes to arrive and the last to leave practice," head coach Chris Li said. "She is continuously looking to improve her ski fitness and form."
After the regular high school season, McCormack was named to the Massachusetts state team, where she competed at the Eastern High School Championships in Vermont. In addition to being on the ski team, McCormack plays soccer in the fall. She is also a member of a multitude of clubs, including robotics, Green Team, alliance, the WHSTE tech and design team and National Honor Society.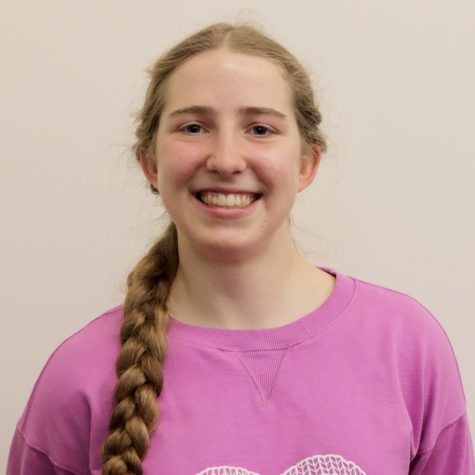 Girls indoor track: Delia Caulfield
This senior captain took off this season with a fastest career time in the 600m, a 1:47.92. This time placed her 5th at the DCL championships. Caulfield competed in the MIAA Division IV State Championships in the girls 600 meters and the girls 4×400 relay. At the end-of-season banquet, she was awarded the Buzz Bowers booster award and MVP award. Caulfield is a three-season varsity player, taking part in soccer, indoor track and softball.
"I nominate Delia Caulfield for her leadership as an indoor track captain, work ethic training and racing," head coach Allison LaClaire said. "She inspired teammates to step up and have fun while training and racing."
Caulfield is unsure of her college plans at the moment, but hopes to play a club sport when she makes a decision.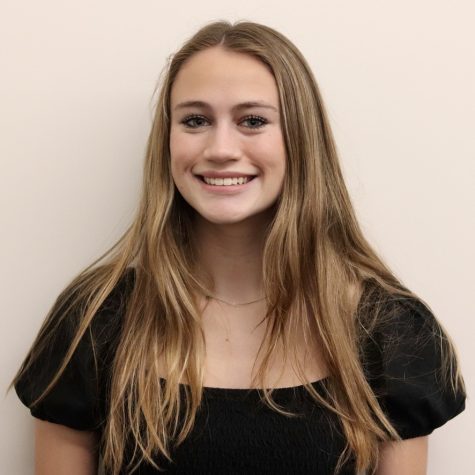 Boys indoor track: Brendan O'Rourke
A two time captain, this senior led the boys indoor track team this season, running the 55 meter sprint, the 600 meter dash and the 4×200 meter relay. O'Rourke raced at the MIAA Division IV meet, being the only boy from Wayland to qualify this season. At the end-of-season banquet, he was awarded MVP of the boys indoor track team.
"He motivated and encouraged his teammates to step up and achieve their bests in practice and at races," head coach Allison LaClaire said.
O'Rourke was also named DCL All-Star. In addition to track, he plays golf and tennis. Next fall, he will continue his studies at Butler University.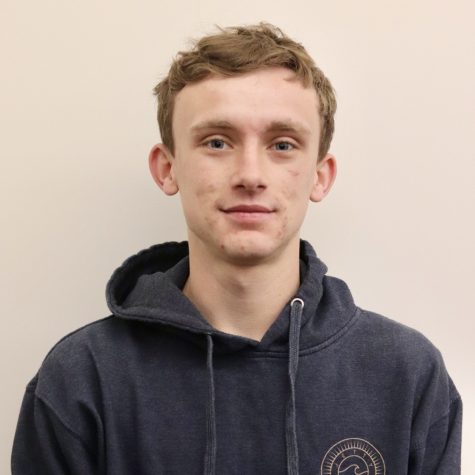 Girls swim and dive: Deirdre Brown
A two-time DCL All Star and 2023 DCL All-Conference athlete, this senior scored 325 points in one season. She placed 4th in the 100 breaststroke and 11th in the 50 free at states. Brown completed her career with 885 points and a state title in the 200 freestyle relay.
"Deirdre is one of the hardest workers we have in our program, yet someone who also knows when to keep the mood light for her teammates," head coach Michael Foley said. "She is also a fierce competitor who is the type of person we want anchoring our relay with the meet on the line. [She has] no quit in her at all."
Brown will continue her athletic career playing Division I lacrosse at American University next year.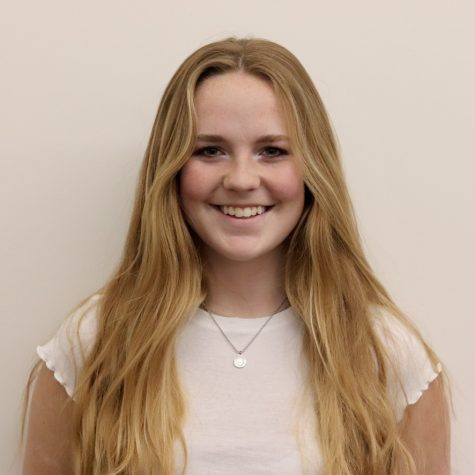 Boys swim and dive: Billy Burke
A three time DCL All-Star and 2023 DCL All-Conference, this senior scored 372 points in one season. He placed 6th in the 200 and 500 free at states. Burke completed his career with 971 points and holds the 400 freestyle relay record.
"Billy was an exceptional leader for the team this year, helping many younger swimmers believe in themselves and achieve their goals," Foley said. "His swimming performances speak for themselves as he was the backbone of our team and their runner-up finish at states this year."
Next year, Burke will continue his swimming career at the Division I level at Canisius College.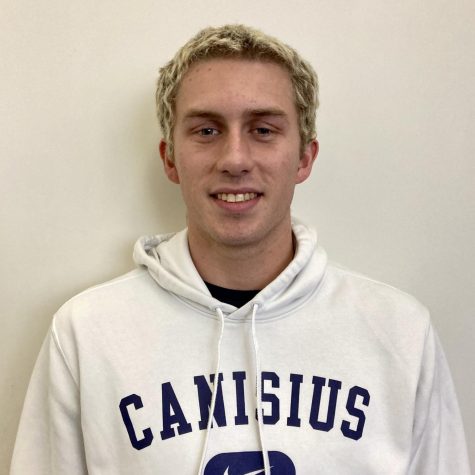 Girls basketball: Lila Powers
A captain of the girls varsity basketball team, this senior averaged eight points, six steals, eight rebounds and three blocks per game. This season, Powers was named a DCL All-Star. Furthermore, the girls basketball team was also crowned the DCL small school title. At the end-of-season banquet, Powers received the Jim Griffin Award.
"Lila always led by example with great sportsmanship and a positive attitude on and off the court," head coach Amanda Rukstalis said. "We are very proud of what she was able to help our team accomplish this season."
Outside of school, Powers enjoys horseback riding. In the fall, Powers will attend James Madison University where she will study health sciences and pre-physical therapy. Powers hopes to play club basketball in college.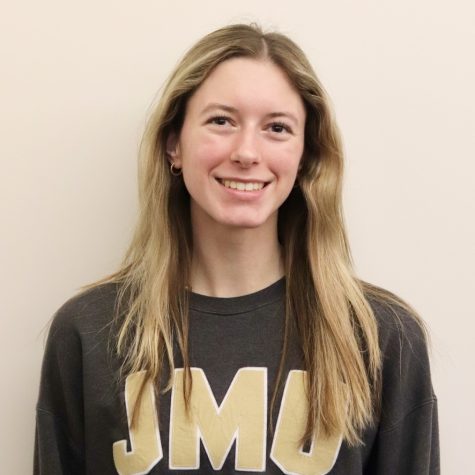 Hockey: Ryan Desmond
This senior is a four time starting varsity hockey player. With 16 career goals and 23 career assists, as a two time captain, Desmond led his team to success. Desmond is also a golf player, as well as this year's lacrosse captain. Desmond is undecided about college, but plans to play club hockey and study business wherever he ends up next fall.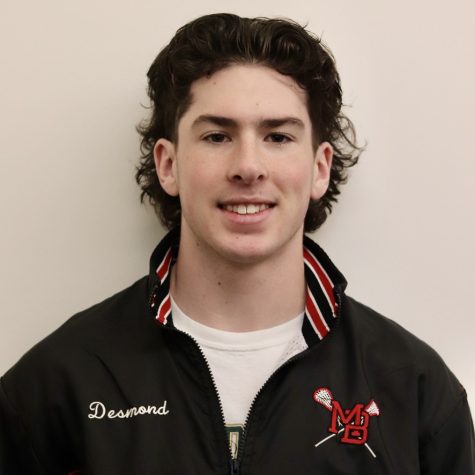 Wrestling: Jake Zocco
A senior standout, this captain finished the season with 106 points and second in the Division III sectionals. Zocco finished out his wrestling career with 37 wins and 24 pins after two years. Zocco gave back to his team by volunteering to help the youth wrestling program.
"His turnaround as an athlete this year from last year was a true success story," head coach Scott Parseghian said. "As a junior, he struggled as a wrestler and had a 5-14 record. Fast forward to this season, and he amassed a 24-10 season record. He was also a sectional finalist [second place]."
Zocco will continue his academic career at Northeastern University next fall and is considering walking onto the wrestling team.