WW '16: Eppi Pen Q&A
SETLIST:
Hideaway
Ocean Boulevard
Run Away
Where You Been
Bluebird
Let It
Sunrise
Let Love Be Our Wings
Long Story Short
How would you describe Eppi Pen?
Evan Hughes: I think Eppi Pen is a really cool group. We have a lot of different influences, and I think our general sound is pretty unique. We like to dabble in more mainstream styles too, but overall I think that my songwriting style, LeQ's (senior Thomas Leacu) lyricism, TWC (senior Tyler Chase) and Jackson's (senior Jackson DiIanni) production have a consistent style throughout all our work. We love doing this stuff, and we're passionate about our sound. That brings ourselves into everything we do. I think that no matter what style we put out in a track, it's easily identifiable as an Eppi Pen track.
Anthony Schleppi: Right now, [it's] an experiment. Hopefully in the future we will find our sound.
How would you describe your Winter Week performance?
Hughes: I thought it was casual, low-key and pretty fun.
What did you do to prepare?
Hughes: We pretty much just practiced a little the night before, but we know our songs pretty well, so we didn't do too much. I think it showed though. We weren't as clean as we could've been.
Schleppi: We had one rehearsal before the concert. We are very busy, but [we] wanted to do something.
What did you like and dislike about your performance?
Hughes: I liked the low-key vibe of the show, although it was kind of hectic dealing with problems on the fly because we didn't prepare.
Schleppi: I liked how chill it was. I didn't like the quality of our performance (vocals, playing, lyrics).
Have you performed every year of high school, and what have your performances been like in the past? How was this year similar and different?
Schleppi: First year, Evan and I did an acoustic set in the lecture hall. It went really well. It was the first time we performed "Hideaway." The next two years, we did hip hop, rock [and] acoustic stuff. There were lights, loud music and a lot [of] yelling. It was, and I quote,"lit." This year, we didn't have the time or energy to organize something of that scale.
Hughes: This was a lot like our show freshman year, just me and Schleppi jamming to our acoustic stuff, super casual.
What can we expect to see next from Eppi Pen– upcoming shows, music?
Hughes: We've been releasing weekly songs on our page, and that'll continue. We have a lot of good new stuff coming out, electronic/trap stuff as well as our original sound, acoustic hip hop "fusiony" stuff. We've got videos dropping in the future, and we're about to start some shows in the area. We've done some [fraternity] shows this year, but we're planning to do several more, as well as some club appearances and hopefully some significant opening acts in the near future.
Where can people listen to or buy your music? How can people get to your shows?
Hughes: People can check out our stuff on the Eppi Pen Soundcloud page and our website, as well as our Facebook page and our personal Facebook accounts. We have some stuff up on YouTube too, on the Eppi Pen official channel. Soon, we'll start putting music up via Spotify, iTunes and Pandora. It'll be on Google Play and the works too. We're just going to build up a little more of a following first.
Do you think that Eppi Pen is something you will continue after high school, and where do you see it going from here?
Hughes: I might take a gap year to go after this. I'm super committed to this. Some of the crew might come with me, but that's up to them.
Schleppi: Yeah, I'm sure it will. Depending on where I go to school, I think I might hit Evan up again and see what we can do.
Leave a Comment
Donate to Wayland Student Press
Your donation will support the student journalists of Wayland High School. Your contribution will allow us to purchase equipment, cover our annual website hosting costs and sponsor admission and traveling costs for the annual JEA journalism convention.
About the Contributor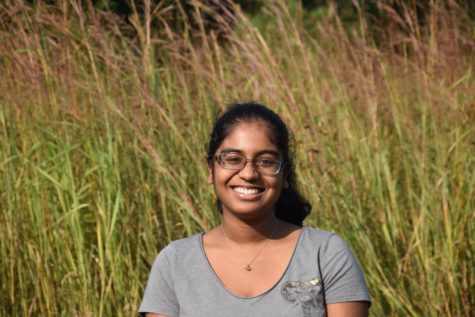 Janani Gandhi, Editor-in-Chief
Janani Gandhi is a co-editor-in-chief of WSPN. She is a senior and this is her third year on the WSPN staff. She is a member of WHS' crew and cross country...