Meet the Teacher: Michelle Ross
Hang on for a minute...we're trying to find some more stories you might like.
Michelle Ross, Special Education Liaison.
What did you do before you taught at WHS?
I was a high school English teacher in an alternative education program that supported social and emotional needs of students. It was located off-site in Newton Public Schools and we served Newton South and Newton North high school students. I did that for ten years. There I was a general education teacher in an alternative program and I realized as I was teaching how much I liked helping the kids and got really interested in special education.
What sparked your interest in teaching?
Originally, I was a local newspaper reporter for a few years and was in communications. I always wanted to be an English teacher and I got a great teaching job in Newton. That was my first teaching post after graduate school. I never anticipated being in an alternative therapeutic program and it just snowballed from there. I got into teaching because initially I really wanted to help kids write. I have a strong interest in education because I feel like it's the only piece in life where if you are in a certain socioeconomic space your education can really push you somewhere else. I truly, passionately believe that education betters people's lives.
How has your adjustment to WHS gone so far?
This school system is amazing. The kids and staff are amazing. I am very enthusiastic to be here.
What are you looking forward to this year?
So many things. I keep asking everybody where I can buy a Wayland High School sweatshirt. I would like to go to at least one football game. I really want to do those types of things that allow me to feel like part of a community. I am looking forward to seeing the musical. I am also really looking forward to getting to know my students. I am amazed by the students here — they all seem to have athletic and musical capabilities and are very well-rounded. What I see from the students is a direct impact of the school's mission statement. There seems to be this push for students to be thoughtful and active citizens, and I can see this transfer to the kids that arrive here in my classroom.

About the Contributors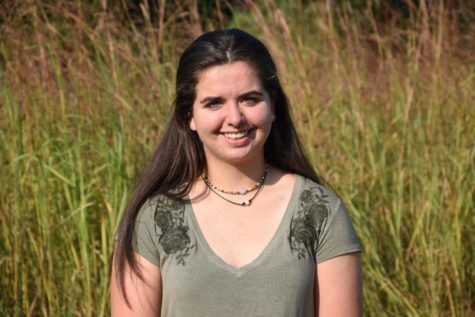 Isabel Gitten, Editor-in-Chief
Isabel Gitten is co-editor-in-chief of WSPN. She is a senior and this is her third year on WSPN. Isabel was Multimedia editor last year. She rows on the...