METCO 50th anniversary celebration to be held April 29
On Sunday, April 29, Wayland High School will host the METCO 50th anniversary celebration from 3 p.m. to 5:30 p.m. in the South Building. This event is free and open to the public, and will feature a dance performance, a documentary highlighting former Wayland METCO students, a "Timeline Tunnel" in the History wing and comments from former WHS superintendents, coaches and a guest New England Patriots player. There will also be a play performed by current WHSTE members about the Wayland METCO program.
The event was organized by WHS METCO coordinator Mark Liddell, along with history department head Kevin Delaney, the WHS administration and local residents.
"We are really excited and are anticipating a wonderful event," Liddell said.
Delaney's US History students completed a project on the history of the METCO program and interviewed METCO participants from the 1960s to the present. These projects will bring different perspectives of the METCO program over the last five decades to the celebration.
"Mr. Delaney was key on bringing in some of those graduates to speak in front of his students," Liddell said. "Some Skyped in, but they have really worked hard to piece together the stories of students, teachers and administrators who were here over the 50 years of Wayland METCO's existence. This could not have happened without his participation."
Videos from the students' projects will be featured during the celebration. Liddell is looking forward to looking into the history of METCO and highlighting the importance of the program in the Wayland community during the event.
"I think Wayland METCO is important because it serves a vital purpose, which is to allow students from Boston to experience academic life in Wayland and for students from Wayland to have students in their classes, their homes, their sports teams and their clubs who have a different experience than they do," Liddell said. "It is a cultural exchange that is not just bidirectional between the students, but one that is also multidirectional with the teachers and administrators exchanging with students as well."
Experiences from past and present METCO students will be shared throughout the celebration. This exchange of experiences will allow past Wayland teachers, students and METCO students to reconnect.
"I am looking forward to the actual day itself and seeing some faces I haven't seen in awhile," Liddell said. "I am also excited to get to know people I have never actually had the chance to meet, and seeing the looks on people's faces as they reconnect with friends from the past."
The celebration will highlight the success of the METCO program in Wayland over the past 50 years.
"[METCO] has been, in my opinion, a priceless experience for my students as well as my colleagues here, and I am happy we are in our 50th year and hopefully we will have 50 more," Liddell said.
About the Contributor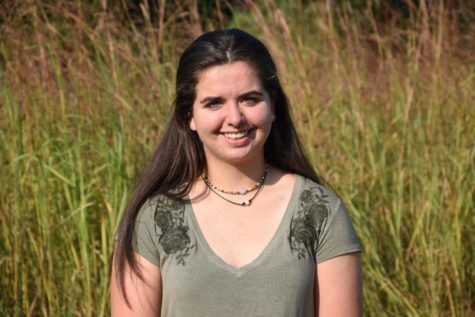 Isabel Gitten, Editor-in-Chief
Isabel Gitten is co-editor-in-chief of WSPN. She is a senior and this is her third year on WSPN. Isabel was Multimedia editor last year. She rows on the...