Politipress: Growing pool of candidates (part 3)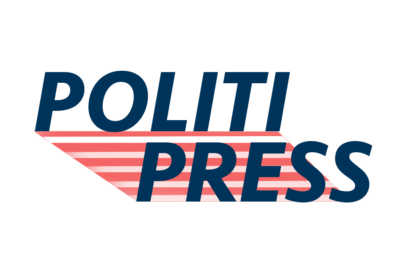 For the voting members of our community, it is often hard to have a firm grasp on who the politicians that represent us are and what they do. In the eleventh installment of Politipress, I take a look at the biggest names looking to challenge President Trump in the 2020 race for the presidency.
In the last edition of Politipress, Charlie Moore broke down some of President Trump's potential 2020 challengers on the Republican side. Since then, a number of Democrats have officially announced their candidacy for president, bringing their total up to 22.
Beto O'Rourke: Here's one of the more nationally recognizable names to enter the fold. In the 2018 midterm elections, O'Rourke made headlines by giving incumbent Senator Ted Cruz a tough race for Cruz's Texas Senate seat, winning 48.3% of the vote in the state which has historically been a Republican stronghold. O'Rourke announced his candidacy for president on March 14, and his keystone issues are immigration reform, marijuana legalization and rural hospital access. At age 47, O'Rourke is likely to draw support from many young voters fed up with elitist politics that are looking to renew and de-age the Democratic Party.
Pete Buttigieg: Another young future face of the Democratic Party is Pete Buttigieg. The 37-year old South Bend, Ind. mayor with the difficult to pronounce last name has impressed many with recently strong polling. Buttigieg actually announced his candidacy back in January, but he has found some recent support from voters after a successful CNN Town Hall. According to a RealClearPolitics polling average, "Mayor Pete" has the support of about 11% of voters in Iowa, behind only Vermont Senator Bernie Sanders and a certain popular Veep we'll talk about later. As the potential to be the first openly gay president, Buttigieg will likely appeal to LGBT voters and many young Democrats looking to change the face of the party (similar to O'Rourke). His signature issues are climate change and economic opportunity.
Joe Biden: While Beto O'Rourke or Pete Buttigieg might be a sign of the future of the Democratic Party, Joe Biden is a manifestation of the Democratic Party's past. The "certain popular Veep" I referenced earlier has decades of political experience under his belt. He served as a Senator for 36 years from 1973 to 2009, often chairing many powerful Senate committees. It was on one of these committees, the Senate Judiciary Committee, where Biden faced criticism for his handling of Anita Hill's accusations that then-Supreme Court Justice Nominee Clarence Thomas had sexually harassed her. After leaving the Senate, Biden served as President Obama's vice president, leading to one of the best presidential bromances our country has ever seen. Biden's years of experience both in the Senate and in the White House make him one of the most well-rounded Democratic nominees for president. Since announcing his candidacy on April 25, he looks to be one of the party's most popular and powerful candidates.
At the end of the day, the biggest name to enter the field has to be Biden. He has led polls even before announcing his candidacy and will likely lead polls until the debates start. Personally, I am looking forward to the debates. I'm interested in seeing how the conflict between new and old liberalism plays out in these debates. Ultimately, the race to the White House is heating up, and voters across the country have a lot to think about before the primaries next year.
Opinion articles written by staff members represent their personal views. The opinions expressed do not necessarily represent WSPN as a publication.
About the Contributor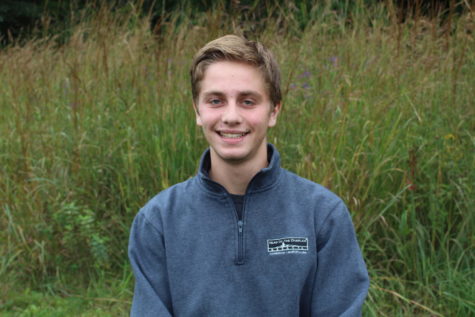 Alex Janoff, Business Manager
Alex Janoff, class of 2019, is WSPN's business manager. He is a first-year reporter. Outside of school, Alex is a coxswain for Wayland-Weston crew and...