Overview: Changes enacted at WHS this school year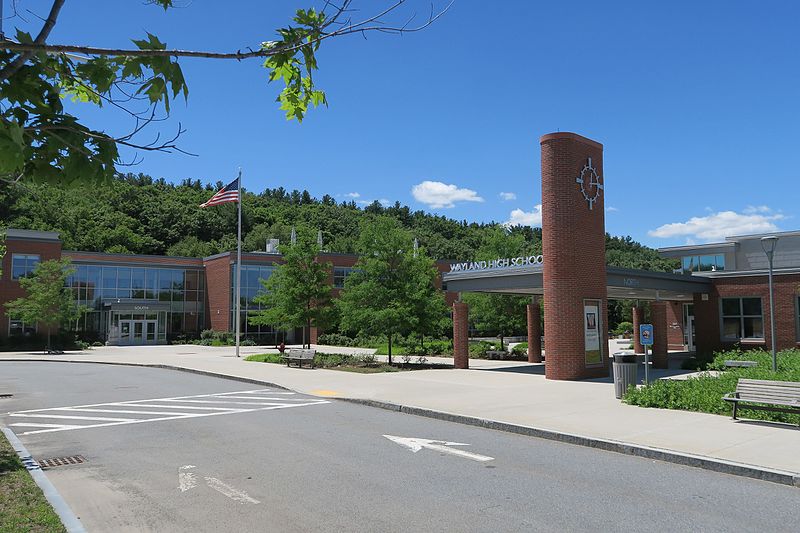 With many new changes to usher in the new academic year, the student body might feel a bit apprehensive. Though there will be a learning curve as students learn to navigate the changes concerning their new schedules, advisories, assistant principals and athletic facilities, it will all hopefully result in the betterment of the school.
School Start Time
WHS is striving to fulfill the student body's need for sufficient sleep. Due to the efforts of the School Committee and many others, the high school now runs from 8:35 a.m. to 3:10 p.m. on Mondays, Tuesdays, Thursdays and Fridays and from 8:35 a.m. to 2:25 p.m. on Wednesdays as opposed to starting at 7:30 a.m. and ending at 2:15 p.m. on non-Wednesday days and 7:30 a.m. to 1:05 p.m. on previous Wednesdays.
The proponents of the change encourage the student body to take advantage of the later time and use it to sleep in. The overall purpose of pushing back the high school's start time was to benefit the students' health as medical research on hormonal development shows that getting sufficient sleep is vital for teenagers.
For all those who are early risers, however, certain parts of the school will still open early. For example, the fitness and weight room opens at 7 a.m., the Commons and snack bar open at 7:30 a.m. and the library media center opens at 8 a.m. 
To coincide with the new school start time, there will also be a new bell schedule and block rotation this year at WHS. The bells will ring in accordance with the new school start time, and the block rotation will now go by a waterfall formation, similar to the rotation that the Wayland Middle School uses. Administrators made this switch in hopes to solve the problem of students going to one of their classes twice before they've even had another for the first time.
Daily Advisories
The administration made three significant changes to the school's Advisory program which are all being implemented this school year. First, Advisory will meet four times a week for seven minutes whereas in years past, Advisory has met once a week on Wednesday for 30 minutes. Secondly, Advisories are now class-specific as opposed to years past when sophomores, juniors, and seniors were mixed together in Advisory. Thirdly, the school is starting an "Extended Advisory" program. These special Advisories will be held roughly once a month for 25 minutes to allow students to forge deeper connections with each other and with their advisers.
The administration enacted this change because they want to further cultivate a more connected community between individual grades and adults in the school. It hopes that by increasing the consistency at which Advisory meets and putting students with others their own age, this goal will be achieved.
New Assistant Principals
Wayland High School welcomes two new assistant principals this year: Sean Gass, who is replacing former assistant principal Ethan Dolleman, and Laura Cole, who is replacing former assistant principal James Nocito.
Sean Gass was formerly the head of the upper school at Salem Academy in Salem, Massachusetts. Before that, he was a teacher in the San Francisco area. Gass officially took over Dolleman's role on July 1 this past summer.
Laura Cole was formerly a guidance counselor at Lincoln-Sudbury Regional High School. Cole is known for creating strong relationships with her coworkers and students. Because of this, the committee that selected her thinks she will be a good match for the school.
Field Renovations
WHS is also implementing a much-anticipated renovation to the athletic facilities. After a vote that took place on April 23, the town has approved two parts of a three-phase plan to renovate the school's fields.
The first phase is to update the press box, re-light and re-plant the turf field and to replace the bleachers. According to Athletic Director Heath Rollins, this change has been a long time coming because the field is worn out and the bleachers are not approved by the Americans with Disabilities Act. 
The second phase is to build new tennis courts at the school's entrance where the softball field previously was and move the softball field to the left of the turf where the tennis courts formerly were. Ultimately, this change will allow for better court maintenance because the old courts were in proximity to the town's water well, and there was risk of chemicals affecting the town's water.
About the Contributor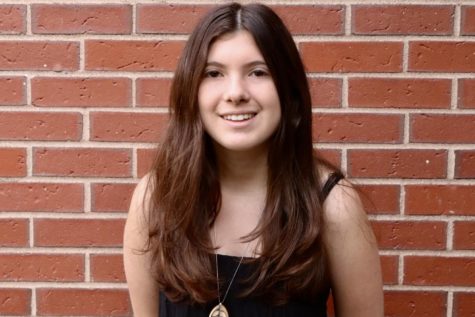 Alyssa Dickstein, Copy Editor
Alyssa Dickstein, Class of 2021, is a copy editor for WSPN. This is her second year on the staff. Outside of school, she enjoys spending time with friends...