In Massachusetts Senate, child marriage ban one step closer to passing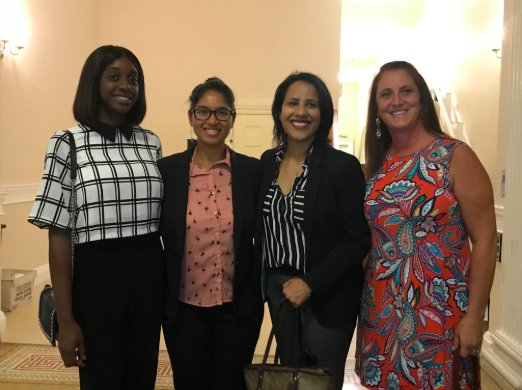 Child marriage is still legal in Massachusetts, but not for long. On July 25, the Massachusetts Senate voted in favor of a bill that would ban the practice. The bill passed with a 39-0 vote, with some senators calling child marriage a "human rights abuse" that has "devastating impacts."
Currently, there is no minimum age for marriage in Massachusetts if there is parental consent and judicial approval. The bill makes the marriage of anyone under the age of 18 illegal, with no exceptions. 
"Minors who marry adults are victims of an inappropriate balance of power," Senator Harriette Chandler (D-Worcester), co-sponsor of the bill said.
Although the bill passed in the Senate, the House Judiciary Committee must approve it, and the House needs to vote in favor of the bill before Charlie Baker, the Massachusetts governor, can sign it into law. 
Between 2000 and 2016, more than 1,200 girls under the age of 18 in Massachusetts were married, with 80 percent of them marrying older adult males, according to legislators. 57 of the children were under the age of 16, the youngest only 14. If the bill passes, clerks and registrars would require proof of age before issuing a marriage license. 
"The hope is that those numbers will go down," Chandler said.
According to a study conducted by the University of California Los Angeles, those who are married underage are more likely to face domestic violence and live in poverty. And once in a marriage, a child has little opportunity to leave it: they cannot enter an adult domestic violence shelter, obtain a divorce without parental consent or open a checking account. Also, a child who is married no longer qualifies for state services from the Department of Children and Families.
"People aren't even aware that [child marriage] happens in Massachusetts," Nesha Abiraj, a fellow at international human rights advocacy group, Human Rights Watch, said. The HRW has worked with Massachusetts legislators and child marriage victims to pass this bill.
This is not the first time child marriage has been up for debate. In 2017, a similar bill was brought to the Massachusetts legislature but never made it off the floor. 
"[The bill did not pass because] we did not have someone who could speak from her own experience," Chandler said. 
The current bill has wide bipartisan support, and its success could be explained because of its grassroots and international organizing. HRW wrote a letter to Charlie Baker encouraging him to back the proposed bill and released a video of middle school students reacting to child marriage. 
Last March, women from Unchained at Last, a New Jersey-based non-profit that works to end child marriage, chanted and sang in front of the governor Baker's office dressed in wedding gowns and shackles. 
"[My husband] told me that I was God's chosen people, that I was chosen," Tammy Monteiro, a protester who was a victim of child marriage, said in an interview with Mass Live. "He said that God somehow sent me to him to be his bride."
Massachusetts is not the only state experiencing a recent push to end child marriage. Earlier this year, New Jersey and Delaware banned child marriage, making the minimum age to marry 18.
"Massachusetts looks like the dinosaur on this issue," Sen. Viriato DeMacedo (R-Plymouth and Barnstable) told fellow Senate members and the more than 50 people who gathered in the Senate chambers. 
"It was too important to go forward without those rights," Chandler said.