46 years in the making: the rise and fall of Latin Club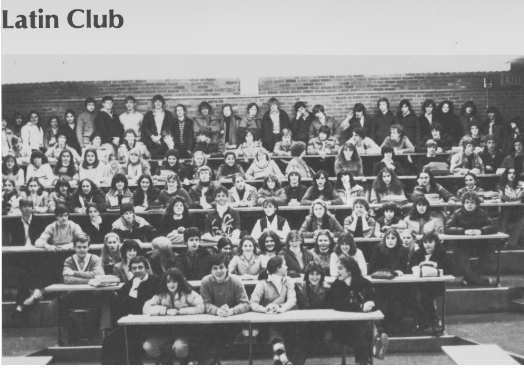 For a few decades, Latin Club was a vibrant and unique part of Wayland High School, but the once heavily attended club broke apart and stopped meeting. Now, after a 12-year break, junior Latin Club President Armen Abrahamian reinstated the club and plans to recreate some of the celebrated events of its past.
"The kids this year decided they wanted to resurrect it, so we have some real enthusiastic kids like Armen that are trying to get it going," Latin teacher Lee Krasnoo said.
The club meets every Thursday morning with around 20 students attending per meeting. The members of the club consist mostly of junior Latin students, but it's open to anyone who wants to come, including non-Latin students.
Although the majority of the current club members are juniors who take Latin class, students from all grades taking many languages once took part in the original Latin Club. The club used to be extremely popular, boasting 115 members in 1983.
"I was [in the club] a number of years ago. It was a much bigger thing on campus than it is now," Krasnoo said. "Latin was much bigger when I was here to – there were four Latin teachers when I was a student here, so [the club had] a much bigger number [of students]."
The number of participants allowed the club to engage in more activities, which included banquets and plays. Every year the club held an annual Saturnalian Banquet in December and a Medieval Banquet in the spring, and performed plays at both. The students created and directed all of the plays they put on, staging sellout performances.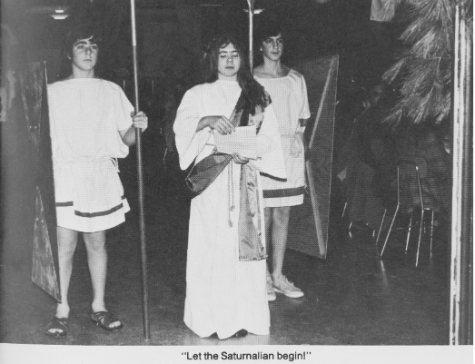 "The Latin Club, under the direction of [teacher Frank] Smith, is easily one of the oldest and most popular clubs at WHS," according to the 1983 WHS Reflector yearbook. "For over 20 years, club members have sponsored dances, banquets, dramatic productions and other activities revolving around Classical and especially Roman Themes. This year's club ran a very profitable late summer car wash, sponsored it 22nd annual initiation ceremony, the Saturnalian Banquet, an evening of dramatic readings, a Medieval Pilgrimage and a Greek Tragedy."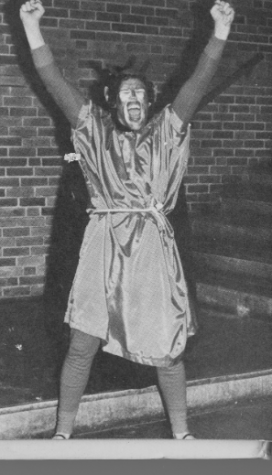 The teacher behind the original Latin Club, Frank Smith, taught at WHS from 1960 to 1999 and was the Massachusetts Teacher of the Year in 1985. Well-respected by many students, he was considered the force that brought Latin to life at WHS. In 1984, almost 200 students took Latin and Classical Literature classes at WHS.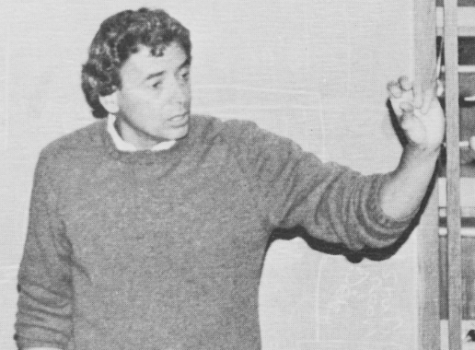 "When Frank Smith teaches [the works of the Italian poet] Dante, he enters the classroom dressed as the author of 'The Divine Comedy' and talks about Dante's life," 1983 Boston Globe reporter Phyllis Coone said. "Such surprises may be why one out of every three students sign up for classical studies at Wayland High School."
Smith also ran a trip every other year to Rome, Pompeii and Florence for students and parents.
Despite its glory days in the past and its 46 years of running at WHS, the club stopped meeting around 2007 due to lack of attendance.
"I think the thing is that kids are so busy nowadays," Krasnoo said. "That's one of the reasons that it kind of fizzled out my first couple of years. Kids were just so busy. Kids did not used to do as many different things extracurricularly. They were more specialized at things, and so they had more time for things like Latin Club."
Junior Tali Wong, a member of Latin Club and a Latin student, also thinks that the club fell apart due to a significant drop in Latin and classics students.
"I just think that not as many people take Latin anymore," Wong said. "There's only 16 people in our class."
Latin students first felt inspired to revive the Latin club after Krasnoo told stories of its legacy.
"Mr. Krasnoo always told us stories about how there used to be this whole Latin club and it was this big thing and a big deal," Wong said. "We were like 'Oh, we should start up a Latin club again,' so that's how I started helping with that."
The Latin Club now, inspired by old traditions, has hopes to have chariot races, write plays and join the Massachusetts Classical League, an organization part that works to promote the classics. The average meeting today, though, is mostly used for studying and as a place for members of the club to see each other and eat snacks.
"The classics can teach us so much about what it is to be human – about universal justice, grandeur and beauty," Smith said in the Christian Science Monitor in 1984. "It's so important to show students the excellence of human achievement. Somehow, it makes them better people."
View Comments (2)
Donate to Wayland Student Press
Your donation will support the student journalists of Wayland High School. Your contribution will allow us to purchase equipment, cover our annual website hosting costs and sponsor admission and traveling costs for the annual JEA journalism convention.
About the Contributor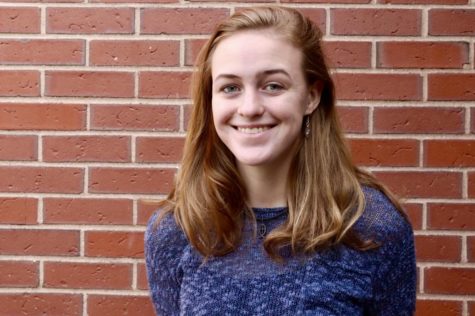 Emily Chafe, Copy Editor
Emily Chafe, Class of 2022, is a features editor for WSPN and is a third year reporter. In her free time, she enjoys photography, spending time outdoors,...