Review: "Stuck With U" and "Level of Concern"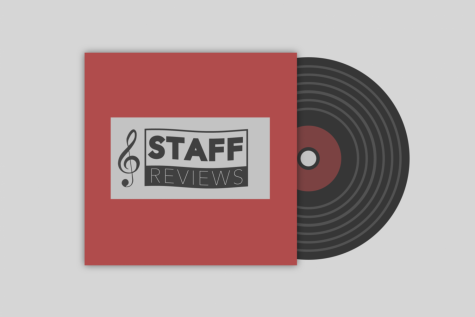 Many artists across the world have been writing and producing music while in quarantine to raise money to support COVID-19 recovery efforts. The artists mentioned in this article are just a few among many other musicians who have taken action in this way, so to all of them: THANK YOU.
Stuck With U
Ariana Grande and Justin Bieber
Ariana Grande and Justin Bieber joined forces and released their first collaboration, "Stuck With U," on May 8. The proceeds earned from the song will be donated to the First Responder Children's Foundation, which is a charity that provides financial support to the children of first responders and families with severe financial hardships due to the outbreak, according to their website.
The song itself is recorded in Grande's typical genre. In style, "Stuck With U" is certainly in line with her most recent album, "thank you, next," which contains slow pop and R&B music. If you were a fan of the slow, anti-love ballads on the "thank you, next" soundtrack, which were songs like "Imagine," "NASA" and "Ghostin," then I'd recommend giving "Stuck With U" a listen. But, this genre of music is not foreign to Grande's collaborator, Bieber, either. Afterall, Bieber is famous for his song "Love Yourself," which in my opinion, certainly fits in that category as well.
Although both artists have utilized this genre of music to sing anti-love songs, this particular song is not one. In fact the lyrics of "Stuck with U" go in and out of detailing life in quarantine and a love story. There are many instances in the song where Grande and Bieber sing about topics to which we can all relate, as they simply describe the outcomes of staying safe and social distancing. For example, lyrics such as "there's nowhere we need to be, no, no, no," "there's nobody on these streets" and "got all this time on my hands/might as well cancel our plans, yeah." However, the song also includes less relatable lyrics that seek to glorify life in quarantine by making the song about falling in love. These lyrics include "kinda hope we're here forever," "I'ma get to know you better" and "if you told me that the world's endin'/Ain't no other way that I can spend it."
If you want to check out the music video, click here.
Rating: 9/10
Level of Concern
Twenty One Pilots
Based on the general lyrics and tone of the song, "Level of Concern" appears to be a typical Twenty One Pilots song. The first line "panic on the brain, world has gone insane" is in line with the topics they'd previously dealt with in their music. For example, their most popular song, "Stressed Out" is about being stressed out and "Ride" is about second-guessing yourself and those around you. This first line encompasses both of these topics to a certain extent, as the first half, "panic on the brain" could be referencing stress and anxiety, and the second half "the world has gone insane" could refer to doubting those around you.
But, the fifth line: "would you be my little quarantine?/Or is the way it ends?" makes the intended message of the song clear, "Level of Concern" is about the coronavirus pandemic. Twenty One Pilots tries to compare the pandemic to a relationship on the rocks through metaphors. For example, in the first verse with the lyrics "things are starting to get heavy, mm/I can't help but think I haven't felt this way/Since I asked you to go steady" and in the chorus with the lines "and you could bring down my level of concern/Just need you to tell me we're alright/Tell me we're okay."
"Level of Concern" deals with the fears, thoughts and concerns that we're all experiencing right now and were especially prominent back on April 9 when the song was released, but it sets these concerns to the rhythm of an upbeat pop song. All in all, the upbeat, catchy lyrics like "we're gonna be okay" and "tell me we're okay" might just be what we all need to hear because singing "we're gonna be okay" to yourself right now ought to do some good.
Twenty One Pilots is giving some of its proceeds from "Level of Concern" to a relief fund for music touring and venue crews who have been put out of work because of the shut downs.
Rating: 9/10
Alicia Keys and Luke Combs are also among the many artists who have written and recorded music from their homes in these past few months. Keys' song, "Good Job" was written in partnership with CNN, to serve as the theme for their CNN Heroes campaign. The song pays tribute to the hard work of front-line workers, health-care professionals, parents, teachers and many more. The song plays each week when CNN airs their segment on all those local heroes who have stepped up recently. Combs' song "Six Feet Apart" is an extremely relatable description of the six-feet-apart-lifestyle. If you're a fan of country music, then I'd recommend listening to Combs' very catchy new song "Six Feet Apart"–I know it's already stuck in my head.
Sources:
– https://www.rollingstone.com/music/music-country/luke-combs-six-feet-apart-social-distancing-992555/
– https://variety.com/2020/music/news/twenty-one-pilots-level-of-concern-quarantine-video-1234576099/
– https://pitchfork.com/reviews/tracks/justin-bieber-ariana-grande-stuck-with-u/
– https://www.cnn.com/2020/04/23/entertainment/alicia-keys-cnn-song/index.html