WHSTE goes virtual for Thespian Night 2020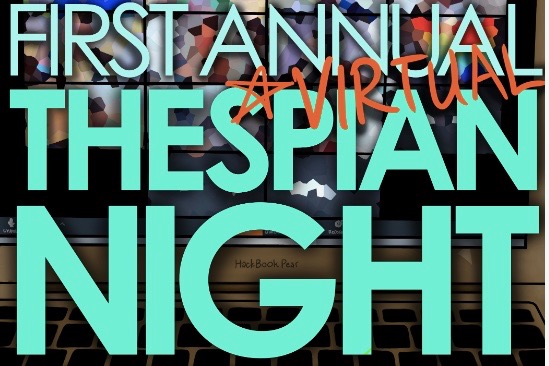 Thespian Night was intended to be held on April 15 as a way for student actors to perform in a variety show. Once it was clear that the COVID-19 pandemic was going to reshape the end of the year, WHSTE, in collaboration with fine arts teachers Aiden O'Hara and Jody Pongratz, put together a joint virtual performance and testimonial to the seniors that included 40 video clips.
"It was an organic evolution once we realized that the end of the school year was going to be altered and different," O'Hara said.
O'Hara praises his students for putting together such a complex event amidst the pandemic.
"The students were incredible," O'Hara said. "Not only incredibly talented, but they were also incredibly supportive and uplifting of one another. That is what made the night special."
After WHSTE united to create their virtual Thespian Night, they released the video via Youtube on June 5.
"When we aired it live as a YouTube Premiere, the comments were so heartwarming and positive," O'Hara said. "It was truly a wonderful night, and one so needed right now."
Thespian Night featured performances by WHSTE members Cal Russell, Chase Dallin, Madeline Maurer, Katherine Deane, Harrison Dietzius, Madi Troost, Eva Marobella, Sammy Janoff, Jane Gargano, Kaiyang Zhang, Cas Ross, Issy Carrara, Maggie Britton, Katie Schouten, Bec Patsenker, Madeleine Reck, Isabelle Ma, Tessa Davidson and Stephen Creavin.