Opinion: School social distancing guidelines in the fall are a mixed bag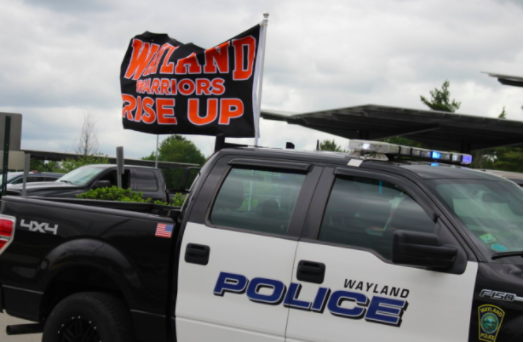 The summer is just around the corner, and Governor Baker is already looking into the fall. China is currently experiencing a resurgence of COVID-19 cases, which we could experience, too, if we don't follow these guidelines come autumn. Extreme precautions are going to be taken in schools to prevent the spread of COVID. WHS is going to look very different.
Staying home if sick: I think this is one of the most important rules the governor made. Pandemic or not, this rule should be strictly followed. A major problem is when parents send their children to school when they are feeling under the weather, and they end up getting other kids sick.
Face coverings and masks: This guideline requires students and staff to wear masks at all times. I think if students can keep six feet apart, a mask should not be required. It is easy to spread out desks and keep six feet apart, ensuring that social distancing is maintained and making masks unnecessary.
Frequent hand washing and sanitizing: I highly agree that this is necessary during times like this. Purell should always be made available in classrooms, and washing hands before and after meals can prevent a lot of germs from being spread. However, I think getting to the bathroom for washing hands could be a problem because there so many kids in the bathroom at once could be a hazard.
Maintaining six feet of separation at all times: This rule is important and can be followed quite easily in the classroom by spreading out the desks, although, in hallways and other areas, this may be difficult. I think students should always try to space apart, but there are going to be times when it will be impractical.
Isolation and discharge protocols for students who may become ill during the day: These guidelines talk about having a separate room for students with COVID symptoms, which I agree would be beneficial. Unfortunately, this would require hiring another nurse and buying the needed supplies for another nurse's room, which could be pricy but useful.
Smaller, isolated groups of students assigned to one teacher: I think students having only one teacher will not work at all. The problem is teachers are not skilled in every subject. If students wipe down the desks before moving to the next class and keep a distance from the teachers, then moving classrooms should be fine.
Regular cleaning, sanitizing, disinfecting, and disposal protocols: This rule requires wiping down any and all surfaces, which is necessary considering COVID can stay on surfaces. This is a must, especially since students are spending so much time in these classrooms, so they need to be clean.
Entry screening and other facility operations: The details listed in these guidelines say it is not necessary to check students' temperatures because of so many false positives and negatives. I disagree with this; I have seen many places where this technique is used successfully. Checking the student's temperature may not be one hundred percent accurate, but it is still somewhat accurate and useful for public safety.
Overall, I agree with most of these guidelines, and I think if we follow them in the fall, there will be little to no new cases of COVID, and students will remain safe. Things will be tough at first, but we will find a way.