Countdown to Halloween, Night 1: Halloween movies
Happy Halloween from WSPN! We hope that you have enjoyed our 13 nights of Halloween quizzes for the 13 spookiest nights of the year. Please join WSPN's Caterina Tomassini and Alyssa Dickstein for one last quiz, "How well do you know your Halloween movie trivia?" Then, to further celebrate, read through WSPN's Haley Melvin and Julia Wegerbauer Top 15 Halloween moves. Afterall, with COVID-19 keeping people indoors, watching some of these Halloween classics might just be the perfect way to spend the holiday.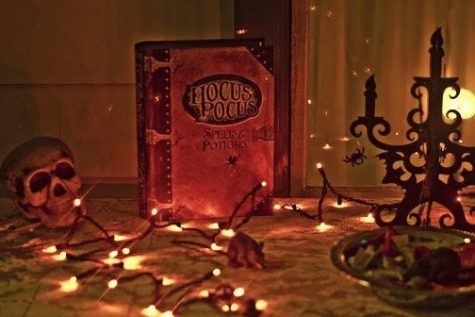 Top 15 Halloween Movies:
Coraline
"Coraline" is a great spooky film that can provide you with some classic Halloween thrills. "Coraline" is rated PG, however many people find it to be a very scary movie. So, watch at your own risk!
Scary Movie
The "Scary Movie" series contains five different films. Each one is a mockery of a real horror movie and is bound to give you a good laugh while you get into the Halloween spirit.
Halloween
There are actually 12 films in this horror movie series, but the first few are definitely the most classic. These films are from the 1980s. Even though they're a bit older, they're just as entertaining and scary enough to make you jump out of your seat.
Ghostbusters
The "Ghostbusters" movies are about as classic as movies can get. If you've never seen them before, you must check them out. These movies are very popular and well-liked for their comedic twist on scary action films. Fair warning, the jingle will stay in your head until Christmas!
The Conjuring
This is yet another horror series, but these movies are much scarier than many of the others on this list. "The Conjuring" movies are truly frightening, so they may leave you with nightmares. If you're looking to get absolutely terrified on Halloween, this series could be a good option for you.
Get Out
This 2017 movie is a horror classic loved by many. As you watch it, the film becomes eerier and eerier. It is not for the faint hearted and is sure to have you jumping out of your seat.
It's the Great Pumpkin, Charlie Brown
This movie is an absolute must-see for the Halloween season! It is great to watch with families and children of all ages. This movie has the perfect plot to help get you into the Halloween spirit and also keep you laughing.
Scream
This series contains five thrilling movies that can leave you really creeped out. If you're big into horror films, then these are the perfect movies for you to watch this Halloween.
Hocus Pocus
You can never go wrong with this family-friendly movie. Winnie, Mary and Sarah star as three Salem witches who have been resurrected on Halloween. It will give you and your family a good thrill without scaring you too bad.
The Nightmare Before Christmas
This movie is an equal mix of a Halloween and Christmas movie. So, you can watch it from October to December! You can't resist this classic Tim Burton movie in which the main character, Jack Skellington, finds himself on an accidental journey through Christmas town.
Beetlejuice
This is another classic Tim Burton movie to add to your Halloween watch list. This dual part comedy and horror movie follows a ghost couple that is incapable of scaring anybody. Most people recognize the protagonist, Beetlejuice, for his famed striped suit and crazed looks. The 1988 film is packed with snappy comedy that will have you laughing all night long.
Silence of the Lambs
This is a watch-at-your-own risk kind of horror movie. It is truly freaky and is sure to have you scared all night long. If you are a scaredy-cat type, you should definitely steer clear of this film. But, if you are a lover of true horror movies, it is perfect for you!
Casper
Everybody knows Casper is just a friendly ghost, and if you haven't seen this film yet, it is a must-watch during this time of the year. It is a sweet movie about a girl who befriends a 12-year-old ghost, which is a plot that is sure to warm your heart.
Double, Double, Toil and Trouble
You can never go wrong with a classic Mary Kate and Ashley Olsen movie. This movie is sure to make you nostalgic. There are a few minor scares, but the majority of the movie is silly and fun to watch!
Halloweentown
If you haven't seen "Halloweentown" yet, you have missed out on a childhood classic and need to go watch it right now! It is a great alternative to typical cartoon Halloween fare. It's cute, light and makes for great background noise during Halloween activities or parties.