Field hockey season put on pause as COVID-19 cases rise
With playoffs only days away, the Wayland field hockey team received the news that they were no longer able to play due to a positive COVID-19 case on the team. It was devastating news for the team, but they handled it well and now look back on their season with a greater appreciation.
Although the team started out on a rough patch, they began to really dominate the field and grow together, eventually leading to a win against a team they had originally been crushed by in the first few weeks of the season.
"In the beginning, we struggled offensively and didn't really communicate on the field, but as the season went on, we bonded more and became closer as a team," senior Philip Natsis said.
The closeness of the team became an advantage to their game play, allowing them to succeed in the closing of the season. With time, the team was able to get to know each other, helping their connection and play on the field.
"In our final game before [COVID-19] hit, we beat Weston and were working a lot better as a team," senior captain Marley Miller said.
Just as the team began to click, the devastating news hit that struck everyone by surprise. It was not the news the team needed when they had been on an upward trajectory, frustrating many of the players.
"I was so sad and upset because I loved my teammates and loved playing with them and I wished it didn't get cut short," sophomore Riley Leichliter said.
Some players were also upset with the close contact rule since they had only been exposed to the COVID-19 case while wearing a mask and practicing social distancing.
"As a team we were collectively mad, disappointed and annoyed," Natsis said."We felt we could have won playoffs, and for us to have our season cut short due to sketchy rules about "close contact" is just annoying."
Players were accepting of the news knowing they could not do anything about it. These athletes were grateful for their season while it lasted looking as though other states did not hold fall sports at all.
"I'm definitely super appreciative that we had the season and were able to play for as long as we did," Miller said. "I would have loved to play our normal setup of 11 v 11, but I also know that a lot of states didn't allow for fall sports this year, so I'm super grateful that we had the opportunity for a season."
Leichliter was able to look on the bright side and see the positive side of the situation. Looking back on the season, she appreciated the quality time spent with her teammates.
"Last season I hated going to practice after school but this season it was the highlight of my day because I got to spend time with my teammates and finally get out of the house," Leichliter said.
The players reflected on their season on a positive note and recognized the growth of each other and the team as a whole, realizing they made huge progress given such a short season, and made the most out of it.
"My favorite memory would have to be beating Weston in our last game," Miller said. "It felt so good to get revenge and I think we proved ourselves as a team that day. Although we didn't know it at the time, it was a great last game to have."
Natsis reflects on his own growth and his teammate, senior James Waldron, as players. This was their first year of playing field hockey and they proved to the team they could pick up the sport in no time and contribute great amounts.
"My favorite part of field hockey was me and James's growth as players," Natsis said. " [I'm] not going to lie, we weren't very good in the beginning of the year, and we couldn't even hit the ball but with the help of teammates, coac11hes and each other we were happy where we got at the end."
Despite their season being cut short, the field hockey team showed great improvements on the field and made the most out of the time they had. It was a good learning experience during these unprecedented times to never take anything for granted, because you never know what could happen.
View Comments (1)
Donate to Wayland Student Press
Your donation will support the student journalists of Wayland High School. Your contribution will allow us to purchase equipment, cover our annual website hosting costs and sponsor admission and traveling costs for the annual JEA journalism convention.
About the Contributors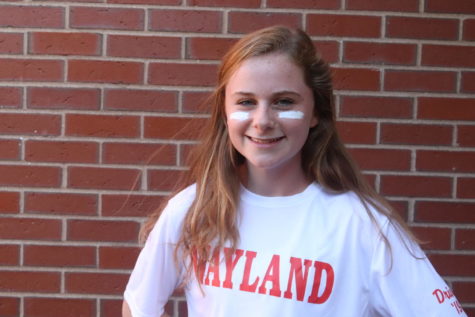 Julia Raymond, Copy Editor
Julia Raymond, Class of 2022, is a copy editor for WSPN. She does soccer and lacrosse for Wayland High School. Outside of school, she enjoys spending time...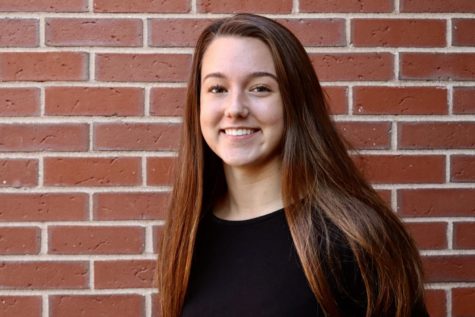 Haley Melvin, Copy Editor
Haley Melvin, Class of 2022, is a second year reporter for WSPN and a first year editor. She plays AAU basketball and is a captain for the high school's...